How to Develop Shoppers' Taste for Private Brand
Get great content like this right in your inbox.
Subscribe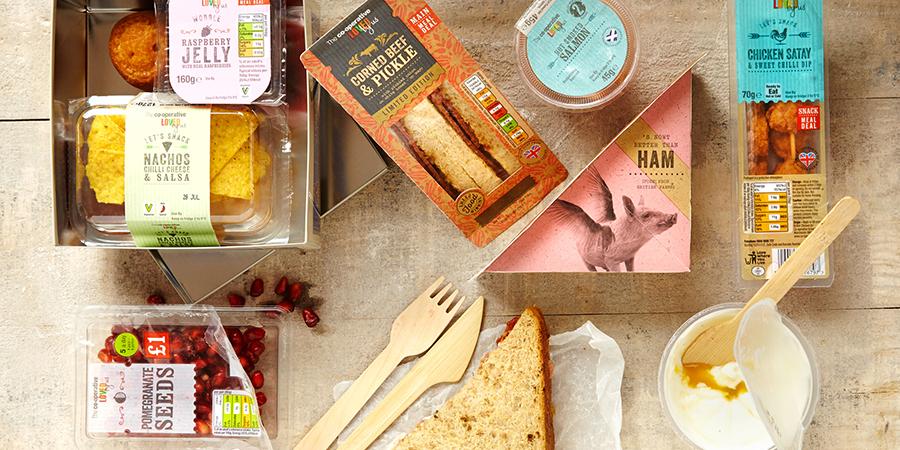 Once the preserve of cost-conscious shoppers willing to sacrifice brand loyalty to bag a bargain, private-brand groceries have traveled a long way over the past few years.
U.S. consumers have discovered a fresh appetite for private-brand products, thanks to the recession a decade ago, leading savvy retailers to build on that momentum by diversifying their private-brand lines and investing in generating increased consumer uptake through exciting packaging, quality ingredients and enticing recipes.
But there's still plenty of scope to grow revenue and sales volumes. What's happened in the private-brand sector in the United Kingdom illustrates the huge opportunity awaiting retailers over here.
Private brands now account for more than half of all U.K. supermarket sales, according to figures from global analyst Nielsen, and responses to the company's global private-brand survey from U.K. consumers provide some compelling reasons. Nielsen found that 60 percent of U.K. shoppers consider the quality of their private-brand choices to be as good as name brands, whereas 42 percent consider private-brand products to be of better quality than branded alternatives.
That's encouraging news for U.S. retailers looking for opportunities to grow own-brand sales and increase revenue. Better news still is our position on the private-brand curve: Total private-brand sales in the United Kingdom are three times the global average, meaning there's a giant prize out there ready for U.S. retailers to jump on if they get their private-brand strategy right.
Packaging has a pivotal role to play in that successful private-brand strategy, and early engagement with a packaging specialist drives a joined-up, holistic approach across the product development process, maximizing consumer appeal, and prompting both impulse buys and repeat purchases.
So what can retailers do to maximize the private-brand opportunity with packaging?
Be on Trend
To challenge established brands with private-brand offerings, retailers need to think and act like a brand; which means keeping pace with consumer research and ahead of the game with product innovation.
Back in the days when private-brand goods were all about keeping the cupboards stocked for those who couldn't afford branded products, private brand was characterized by bland, generic products, and that was OK – then.
To compete for a serious share of spend, today's private-brand items need to tune into consumer trends and be relevant to contemporary consumers. For example, private-brand products are starting to challenge vegan or free-from brands, appealing to an increasingly health-conscious, nutrition-aware and environmentally focused consumer audience.
Be Familiar
For some categories, it can pay to leverage consumer familiarity with existing, well-established brands by taking inspiration from their products and their packaging, planting the seed in the shopper's mind that this is an alternative option to their usual choice. For example, the private brand may echo the shape and flavors of a well-established product, and then reinforce that synergy by using packaging of a similar color, along with typography reminiscent of its brand rival.
Stand Out on Shelf
For product categories characterized by a homogeneous look across multiple brands, the opposite strategy can help a new private-brand entry stand out on shelf. Here, the retailer can benefit by introducing a disruptive element to the shelf that piques shoppers' curiosity.
Communicate Quality
Retailers that are serious about taking market share from brands with their private-brand lines need to think beyond the budget shopper and create products that can compete effectively on quality and shelf appeal. What that means in practice is a product development process that acknowledges the need for high-standard ingredients, innovative formulations, and creative packaging that communicates quality to shoppers and encourages them to actively select and seek out private-brand choices.
Tiering Tips
If we think back to the research outcomes mentioned above, it's clear that there's not only share of spend to be made from private-brand goods, but also attractive margins for products that are seen to be of equal or better quality to their branded counterparts. Tiering of private-brand products can be an effective way to capture a share of this higher-margin market while still enjoying the rewards of increased volume at the most cost-conscious end of the market. It's a strategy that so-called "discounters" like Aldi have adopted with considerable success, raising the status (and price point) of premium items alongside their core private-brand lines.
Create a Cohesive Destination Design
Whether tiering or simply driving buy-in and loyalty for private-brand products, it's also important to consider the design treatment for a product line. Creating a look that's recognizable as the retailer's private-brand offering across a suite of products can aid selection, prompting shoppers to try additional private-brand products because they trust the pack.
'Tis the Season
An area that has been underexploited in the U.S. private-brand market is the potential to drive sales through seasonality. From Christmas treats to Easter eggs, there's a clear precendent for this in the confectionery, aisle but consider the appeal of "special," "limited-time-only" products across the store for all kinds of calendar dates: Valentine's Day, Mother's Day, high school graduations, Thanksgiving – all providing retailers with an opportunity to persuade retailers to try private-brand offerings and develop curiosity, trust and endorsement.
Raise Commodity Value
By far the largest proportion of private-brand purchases remains in the commodity arena, with items such as fruit and vegetables, milk, eggs, and bread. In the digital age, when food prepared at home is social currency on Facebook and Instagram, there's an opportunity to elevate these everyday items to lifestyle choices through inventive private-brand packaging that communicates healthy living, good taste and home cooking.
It's often said that we eat with our eyes before we taste a single mouthful. The same is equally true of the way in which we select our food from the supermarket shelf, and creative packaging, aligned to a retailer's product development strategy, is vital to raising the status and maximizing the profit opportunity of private-brand goods.