How to Build Grocery Sales by Driving Inspiration
Get great content like this right in your inbox.
Subscribe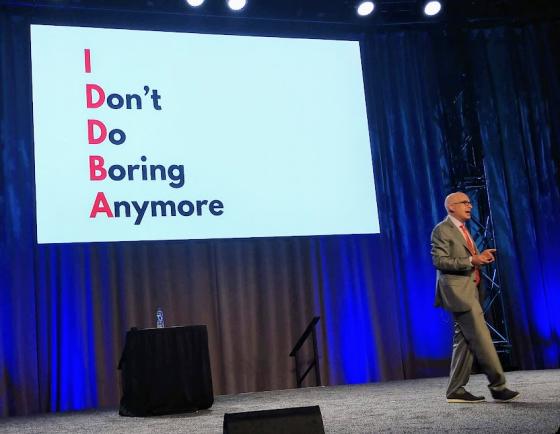 It's hard not to come away inspired from the International Dairy Deli Bakery Association's annual expo, and this year was no exception.
In fact, the Madison, Wis.-based trade group continues to up its game every year, bringing to life concepts for retail deli, bakery and foodservice to which grocers can aspire.
And with the largest booth space square footage to date at its most recent show, June 2-4 in Orlando, Fla., exhibitors are "investing in telling their story," IDDBA CEO Mike Eardley said during a gathering for trade media. "It's not just about buying products – it's understanding the solutions they can bring back to their customers."
Some of those solutions were on full display in Orlando as part of IDDBA's What's in Store Live (formerly Show & Sell), designed as an experiential roadmap to success and a better reflection of IDDBA's annual What's in Store trend guide.
"The industry has really upped its game in bringing vibrancy to the perimeter," Eardley said. "People are investing in being special."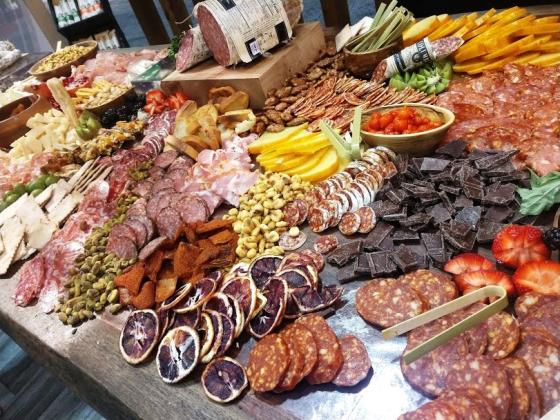 Special, for example, can be a display of cheese-centric skillet dishes ready for cooking on the grill; grab-and-go cases of wholesome family meals for the week, or of ready-made lunches for adults and school kids; a milk-and-cookie sampling station to drive excitement in the dairy department; vibrant ethnic mashups; and playfully designed cakes decorated for any occasion.
It's about tapping people's emotions and getting to the heart of their mealtime need-states. Or as expo speaker author Seth Godin said, "How do you get to their heart and soul so they choose you?"
Among exhibitors, Hormel Foods is leveraging its Columbus brand to create an entire ecosystem for charcuterie, pairing their fine meats with cheeses, nuts, fruits, peppers, chocolate and a host of other accompaniments that deliver unique taste experiences. For the time-starved, there's even a peel-and-serve charcuterie board, ready in an instant. "Our position is, food first," said Hormel's Holly LaVallie.
Meanwhile, companies like Dover Food Retail are creating displays to showcase such items, making it easier for retailers to combine meats, cheeses, crackers and even wines in a common area to help shoppers visualize their potential.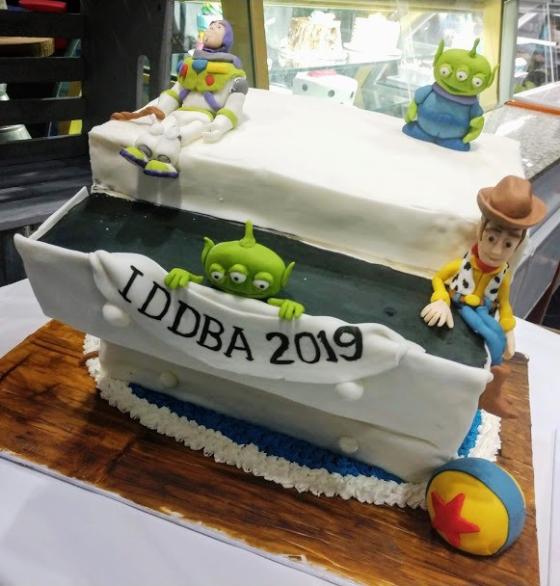 The folks at Brill/CSM Bakery Solutions displayed ideas for building on the latest cake decorating trends, including painted, textile and monochromatic looks. And DecoPac showed a new ordering system that Eardley, in his keynote address, suggested could push deli, bakery and the entire store into a new era of service, becoming a virtual concierge to consumers with online ordering and digital alerts for every occasion.
Convenience and online availability are chief among the trends influencing dairy, bakery and retail foodservice, IDDBA Education Coordinator Eric Richard told PG. Also important to these categories: portion size, packaging, transparency, clean label, and striking a balance between health & wellness and indulgence.
Expo speaker Kevin Ryan, founder and CEO of Malachite Strategy and Research, asserted that there would be two types of grocery stores in the future: fulfillment centers and experiential centers. While there's profit in being the former, there's more excitement in the latter, and deli, bakery and foodservice will be key factors in a grocer's ability to connect with consumers, engage with them on their needs, and secure their loyalty so they keep coming back to be inspired.
Follow our live industry event coverage on Twitter at @pgrocer and @jimdudlicek.