Hot Tamales Get Hot New Look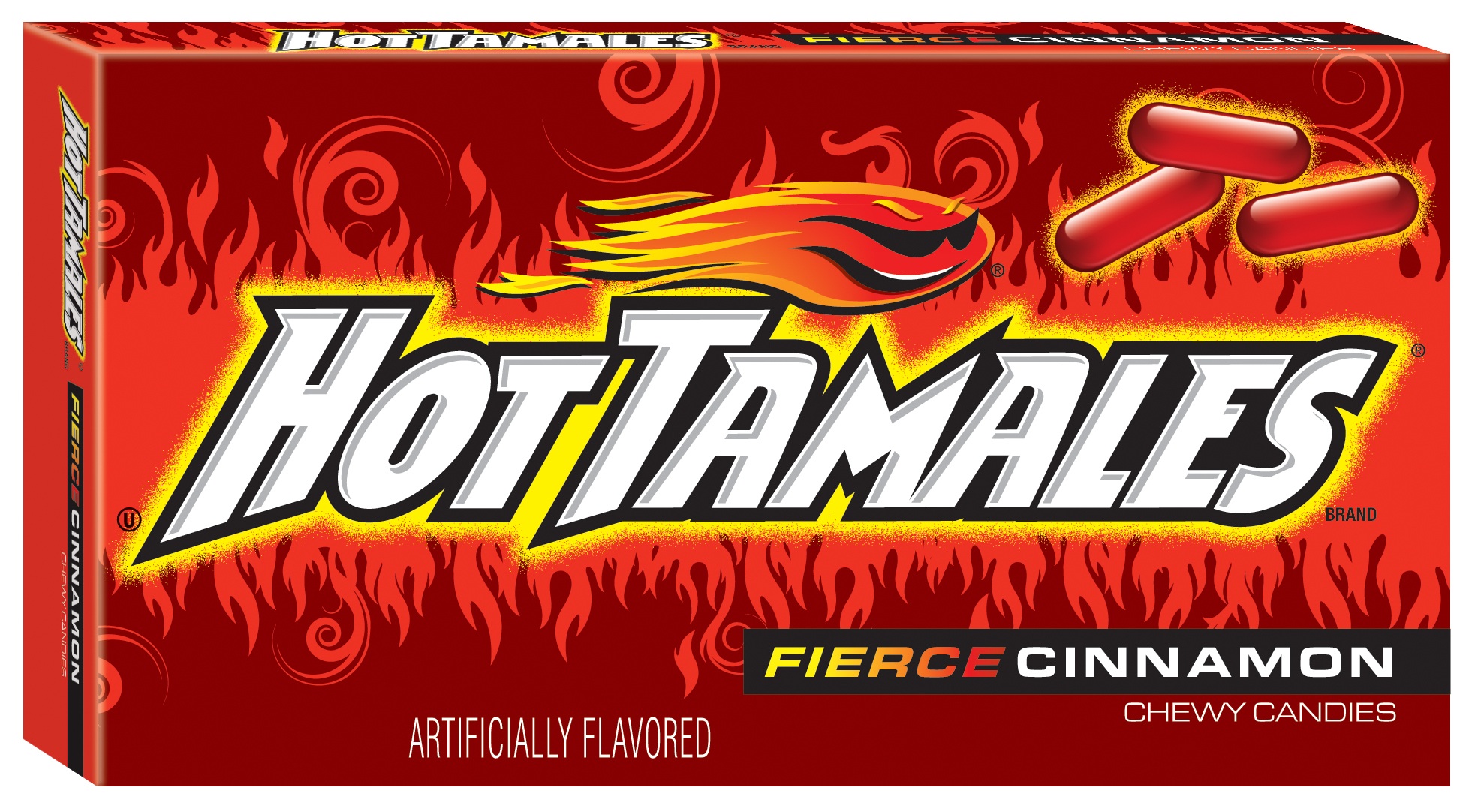 Cinnamon-flavored candy Hot Tamales has unveiled new package graphics this spring that show the venerable Just Born Inc. brand is eager to keep up with today's consumers. While retaining its traditional fireball, the packaging now features bold new flames to emphasize the heat within. Additionally, the new red background is a darker red, accentuating the bright-red flames. Completing the updated packaging, the varied colors in the word "fierce" portray the rising heat sensation of the candy.
The new graphics have rolled out nationally on all Hot Tamales Cinnamon packages: the large theater box (8.3 ounces), large peg bag (8.3 ounces), small theater box (5 ounces), count goods bag (1.8 ounces) and 25-cents change maker (0.78 ounces).
"Early indications show that longtime Hot Tamales fans love the new look, and new fans, in the 18-24 year old range, are gravitating to the new graphics," noted Donald Houston, senior marketing manager at Bethlehem, Pa.-based Just Born, which also manufactures the iconic Peeps and Mike and Ike candy lines. "While we have changed the look of the graphics, consumers can be sure they will be getting the same great Hot Tamales taste that they have come to know and love. We anticipate a continued, very positive consumer reaction."
As well as the new graphics, the brand has recently introduced Hot Tamales 3 Alarm featuring three levels of cinnamon heat.