08/10/2018
H-E-B Plans Ecommerce Fulfillment Center for Houston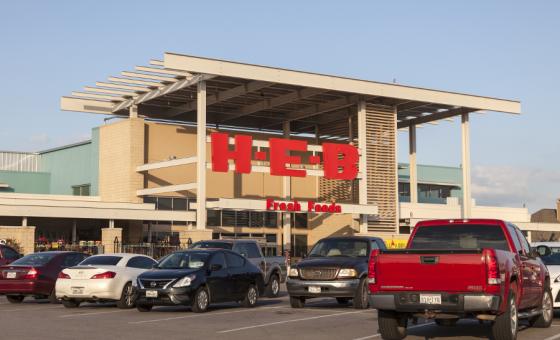 H-E-B is closing a Houston store to make way for the Texas grocer's first ecommerce fulfillment center in the area, the Houston Chronicle has reported.
Set to shutter Sept. 9, the store at Memorial Drive and Dairy Ashford Road reportedly has been struggling, with H-E-B President Scott McClelland noting that there probably has "been more feedback on that little store than any other store" operated by the San Antonio-based grocer. At only 28,000 square feet, the store is too small to operate the "kind of perishable departments," or offer the product selection, that shoppers desire.
A larger store is anticipated to come to the area, but in the meantime, the location will assist stores offering pickup or home delivery. Currently, H-E-B is building an ecommerce fulfillment center in San Antonio. The Houston center will be a satellite location.
H-E-B has been hard at work ramping up its grocery technology and omnichannel operations to carve out its place among top online grocers: The retailer earlier this year acquired on-demand grocery service Favor, whose chief, Jag Bath, became H-E-B's chief digital officer in May. It also has continued rolling out its H-E-B Delivery and H-E-B Curbside services, which now are available in more than 100 locations across Texas and are on track to reach 165 stores this year.
Additionally, just yesterday, the retailer named Mike Georgoff chief product officer of H-E-B Digital. He brings to his new role more than a decade of experience at high-growth consumer technology startups and will help spur the grocer's ongoing omnichannel growth, overseeing digital product strategy, design and development.
With 400 stores in Texas and Mexico, H-E-B is No. 6 on Progressive Grocer's 2018 Super 50 list of the top grocers in the United States.