H-E-B Bestows 2012 Excellence in Education Awards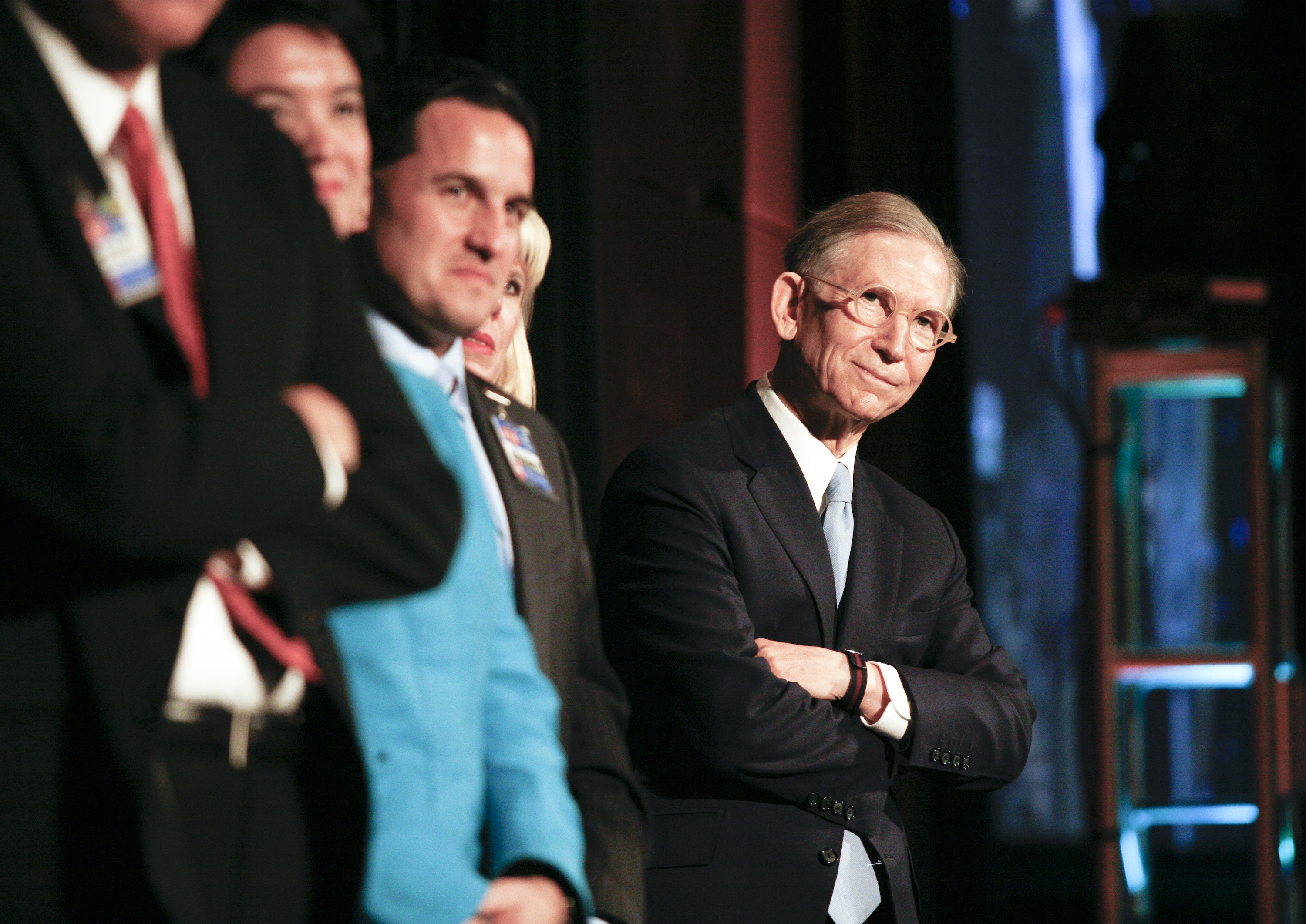 Texas food retailer H-E-B revealed the statewide winners of the 2012 H-E-B Excellence in Education Awards at a May 6 banquet at Houston's InterContinental Hotel. At the ceremony, H-E-B chairman and CEO Charles Butt (at far right in photo) personally handed out $585,000 in cash awards and grants to 23 educators, campuses, school districts and one early-childhood agency for being among the best in the Lone Star State.
Now in its 11th year, the program gave out for the first time Early Childhood Award to support public and private schools and not-for-profit learning agencies that focus on kindergarten readiness and the care of children under 5.
"H-E-B is committed to supporting K-12 public education, but we also know that the most critical years in a child's learning development come before the age of 5," said Kate Rogers, VP of communications and engagement at the San Antonio-based grocer, which operates more than 335 stores in Texas and Mexico, and employs more than 76,000 associates.
American astronaut Mark Kelly, also known as the husband of former U.S. Rep. Gabrielle Giffords (D-Ariz.), who survived an assassination attempt last year, delivered the keynote address to 670 educators, elected officials, community leaders and H-E-B employees.
The H-E-B Excellence in Education Awards program was created in 2002 with the Texas Association of School Administrators as a way to support public education and acknowledge the accomplishments of teachers, principals and school districts. Since it began, the program has given away more than $5.5 million. The total awarded this year to semi-finalists, finalists, prizewinners and grant recipients will exceed $800,000, making it the largest monetary awards program in Texas as well as one of the largest in the United States.