Grocery Industry Weighs Long-Term Impact of Trump's Trade Toughness on Supply Chain
Get great content like this right in your inbox.
Subscribe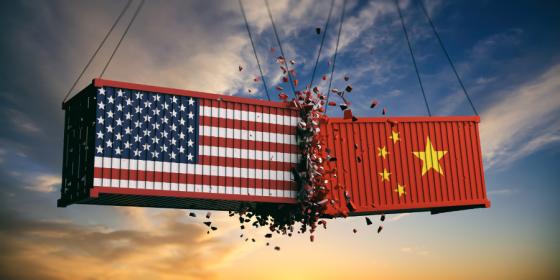 On television, Donald Trump's no-nonsense attitude –  exemplified by his infamous phrase "You're fired!" – helped generate high ratings for "The Apprentice." But as president of the United States, he has taken on a similarly tough stance on trade – including the somewhat awkward phrase "You're tariffed!" – that is turning out to be rather unpopular with numerous industries that rely on complex, globally dependent supply chains.
So far, the grocery industry and American consumers in general have felt more of an indirect hit from trade rifts with China, Mexico and other trading partners, as President Trump's first series of tariffs focused on steel and aluminum. While these materials are certainly used in the industry – the most obvious example being aluminum cans for products like soda and beer – for the most part, higher costs haven't trickled down too much to the consumer level.
Meanwhile, China and other countries' retaliatory tariffs on U.S. grocery-related products such as pork and soybeans will likely result in lower prices for consumers, since there's now a surplus supply in the States.
For the long term, however, the industry's leading trade groups and analysts worry that a prolonged tit for tat – essentially a "trade war" – could not only affect consumer spending in the foreseeable future, but also disrupt supply chains and agribusiness in general, as countries that have typically relied on trade with the United States look elsewhere for goods.
Round Three
At press time, it seemed as if the trade wars and their impact on the economy were about to really heat up, thanks to the Trump administration's latest round of tariffs announced on Sept. 17, this time specifically including food products imported from China (among the categories targeted: fruits, vegetables, nuts, seafood, flours and juices, as well as food ingredients, additives and processing aids). The action begins with 10 percent tariffs on $200 billion worth of Chinese imports, and will rise to 25 percent by the end of the year. The Grocery Manufacturers Association and other trade groups had urged the Trump administration to reconsider these tariffs during an open comment period.
The Food Marketing Institute (FMI), based in Arlington, Va., has been among the trade groups that have opposed tariffs on imported products. Andy Harig, FMI's senior director of sustainability, tax and trade, tells Progressive Grocer: "The longer the tariffs stay in place, the more problematic they become. And that's when you can see it impacting decisions more. Even in the near term, though, I think companies have to build these higher costs into some of their investments. And certainly going forward, as they talk to their suppliers, they'll have to take this into consideration."
Harig also expressed concern that taxes on imported seafood and other products from China could hit consumers right in time for the 2018 holiday season.
"Think about the people who eat shrimp only once a year at holiday gatherings, or some of the produce that's purchased around that time, like apples," he says.
While most retailers tend to stay out of politics, a few chief executives from the country's largest retailers have acknowledged that the tariffs have forced them to consider "mitigation strategies" in the likelihood that costs will trickle down to consumers.
In August, during Walmart's second-quarter earnings call, the Bentonville, Ark.-based mega-retailer's CFO, Brett Biggs, noted, "We are closely monitoring the tariff discussions and are actively working on mitigation strategies." He also pointed out that in all of Walmart's markets where the company has stores and ecommerce operations, the majority of its merchandise is purchased locally in that country.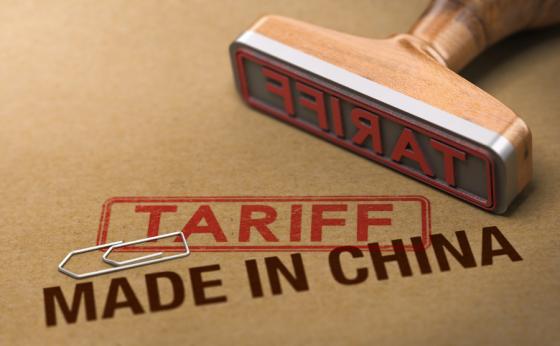 Minneapolis-based Target also addressed the impact of tariffs during its second-quarter earnings call. CEO Brian Cornell said: "As a guest-focused retailer, we're concerned about tariffs because they would increase prices on everyday products for American families. In addition, a prolonged deterioration in global trade relationships could damage economic growth and vitality in the United States."
A Matter of Trust
The long-range impacts of these ongoing trade wars are what particularly concerns supply chain analyst David Marcotte, SVP of retail insights for Boston-based Kantar Retail.
"In the long term, these actions are eroding trust," he says. "Because of the tariffs, the buyers in Mexico have been reluctant to commit to the United States. There's also some question about the ability to deliver without having issues at the border. The part that's difficult to see but easy to understand is that people who buy and sell dislike having disrupted markets. They dislike not being able to predict what next year is going to be like – and that's exactly what's going on at the moment. So they'll do business with predictable markets where they know they can buy or sell."
With global trade, production in intricate agribusiness supply chains is particularly vulnerable, Marcotte notes. Looking at pork as one example, he explains: "We had an ideal situation in that generally, Americans prefer the relatively lean cuts of pork, and the Mexican consumer prefers fattier cuts. The U.S. got one part of the pig, and Mexico got the other. But with the tariffs, it doesn't make as much sense. The economics of raising the animal changes, and in the long run, it's going to create some disruption."
Marcotte adds that Mexico has been "very proactive about reaching out to other sources for just about everything they buy in the United States." For example, the nation has been negotiating with Brazil and Argentina for chicken and pork, and with New Zealand for dairy products.
China, for its part, has gone so far as to lower or eliminate tariffs on thousands of goods from India, South Korea, Sri Lanka, Bangladesh and Laos.
FMI's Harig points out another unintended target from prolonged trade disputes: small and midsized producers.
"The longer tariffs stay in place," Harig says, "small and midsized producers can actually face some real difficulty staying in business, because the markets overseas aren't there, and they have lower prices in the U.S."
Given Trump's tough stance on trade, retailers and suppliers alike will need to think ahead to plan their supply chains and pricing strategies accordingly.