06/06/2018
Grocery Delivery Comes to Omaha Family Fare Supermarkets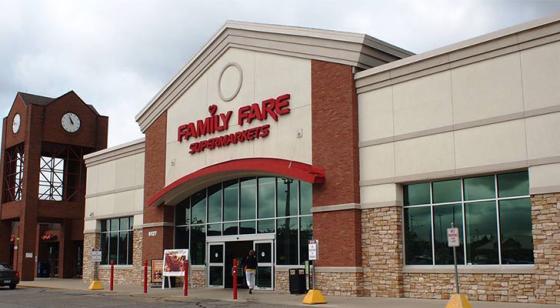 Retailer-wholesaler SpartanNash is continuing its expansion of same-day grocery delivery with a launch in Omaha, now offering the service at 13 Family Fare Supermarkets.
In partnership with third-party delivery service Instacart, customers can order groceries online for delivery in as little as an hour. Customers will have access to in-store promotions through the ecommerce service, as well as produce, dairy, meat, frozen food and everyday essentials.
"Whether our store guests enjoy the convenience of online shopping with Instacart or the experience of visiting our stores, we want to provide them with options that make life a little simpler," said Larry Pierce, SpartanNash EVP of merchandising and marketing. "SpartanNash and our Family Fare Supermarkets are committed to providing a personalized, convenient shopping experience that exceeds expectations, and our partnership with Instacart allows us to do just that for our Omaha community."
Participanting locations include 10 stores in Omaha, one in Bellevue, Neb.; one in Papillion, Neb.; and one in Council Bluffs, Iowa. SpartanNash operates a total of 83 Family Fare stores across six states, with three in Fargo, N.D., being the most recent to get grocery delivery prior to the Omaha expansion.
In its recent call to discuss quarter-one earnings during its fiscal 2018, SpartanNash President and CEO Dave Staples restated the company's commitment to technology, including its grocery delivery and click-and-collect services. At the time of the call last week, online ordering for delivery and curbside pickup were available at more than 35 percent of SpartanNash's retail locations, and are expected to reach more than 60 percent of stores by the end of the year.
Grand Rapids, Mich.-based SpartanNash serves independent grocers, national accounts, its corporate-owned retail stores and U.S. military commissaries and exchanges. For its retail operations, it runs 142 supermarkets under such banners as Family Fare Supermarkets, D&W Fresh Market, VG's Grocery, Dan's Supermarket and Family Fresh Market.