03/12/2018
Grocers' Produce Sales Opportunities Have Never Been Better
Organic produce is a quiet sales powerhouse. A key growth driver for the produce department, organic produce demonstrates its appeal with continued double-digit dollar growth. Volume growth shows extremely healthy numbers, especially for organic fruit. Consumers concerned about clean eating and the all-important Millennial group lead the way in this area.
Sales of organic fresh produce hit almost $5 billion last year, up 8 percent from 2016, according to a review of 2017 organic fresh produce sales at U.S. retail stores by Organic Produce Network (OPN) and Nielsen. The percentage of shoppers choosing organic produce is increasing every year, from 52 percent in 2015 to 60 percent in 2016 to 62 percent in 2017. Organic produce, however, accounts for less than 8 percent of the total retail produce market, according to a report from Arlington, Va.-based Food Marketing Institute (FMI), "The Power of Produce 2017."
Key Takeaways
Organic produce sales are currently booming, thanks especially to clean-eating trends, and health- and environment-minded Millennial shoppers.
Berries are particular standouts in the organic produce segment, having increased an impressive 23 percent in sales.
Retailers such as deep-discounter Aldi are battling the perception that organic produce is prohibitively expensive by offering it at value prices.
Overcome supply issues by spotlighting, and creating organic produce displays to feature, what's readily available.
Small percentage of the department or not, shoppers who choose organic fruits and vegetables are valuable to the entire store. Organic produce customers spend more when they shop than other customers, and they shop more often. Retailers could lose $5,800 or more of a shopper's annual spend if the shopper decides to go elsewhere for organic produce. Elsewhere could be a supercenter such as Walmart, or a discount store such as Aldi, both of which tout their organic produce offering.
As well as strong upward sales, there are other trends for the organic produce segment as well:
'Berries, Berries, Berries': Top Sellers
Organic berry volume sales have increased by an astounding 23 percent, with sales topping $586 million in 2017, according to recent numbers from OPN/Nielsen. Other top sellers are apples and bananas, increasing in volume by 11 percent and 17.5 percent, respectively.
"Berries, berries, berries – strawberries, blueberries, raspberries, and blackberries," observes Jay Schneider, produce director for Malvern, Pa.-based Acme Markets, a division of Albertsons. "They are the biggest growth items and started to really kick in at the second half of 2017. The trend will continue to climb in 2018. The organic customer today is more educated than years ago, and they understand conventional berries are more susceptible to chemicals or pesticides."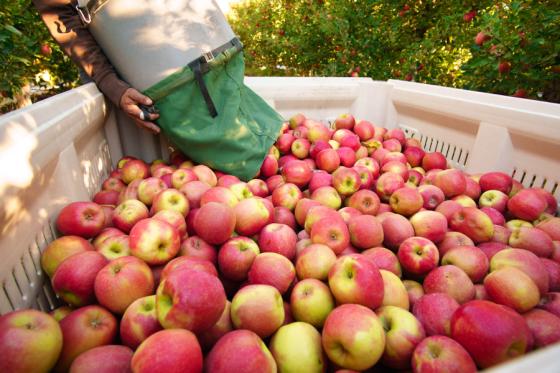 Strawberries are the top organic fruit seller at Geissler's Supermarkets, according to Jim Nilsson, president and owner of the East Windsor, Conn. based chain. At Kingma's Market, based in Grand Rapids, Mich., customers are willing to spend dollars on strawberries and grapes which are two of the fruits most vulnerable to pesticides, notes Alan Hartline, owner and president. At H-E-B, apples, bananas and citrus – especially lemons and limes – rank high, says Alexander Warren, produce manager in Austin, Tex., adding that these sales may reflect Hispanic shopper purchases.
In vegetables, packaged salad was the leading organic fresh vegetable item in 2017, nearing $1 billion in sales. Other top organic vegetable sellers in dollar growth, according to FMI's "Power of Produce," were lettuce, spinach, carrots and tomatoes. At Geissler's, green and yellow peppers are tops. Big sellers at H-E-B are kale, yellow squash, zucchini and carrots.
Organic value-added produce is a strong growth driver, achieving sales of almost $1 billion in 2017. Nilsson isn't surprised, noting a trend toward pre-packaged organic items in his stores. H-E-B's Warren agrees that there's been a definite shift to pre-pack/pre-made, ready-to-serve/-cook items in organic and also conventional. In FMI's study, 23 percent of shoppers overall expect to buy more organic value-added produce in 2018.
Price Perception Remains an Issue
Price, or the perception of price, remains the top barrier to organic produce purchases, even if prices are declining. Average retail prices for apples and bananas were down 8 percent and 3 percent, respectively, in 2017, according to OPN/Nielsen.
"Organics have held through pricing wars that have been going on the past two years," says Warren.
Many consumers who don't purchase organic produce cite price as the reason. Many are also skeptical of the health benefits of "clean" produce and doubt that it tastes better.
Potatoes, grapes and citrus all rank in the top 10 for conventional produce sales, but didn't make the top 10 in organic sales, according to OPN/Nielsen numbers, which indicate an opportunity for further promotion in supermarkets.
"Understanding and setting pricing strategies between conventional and organic varieties is critical for success," says Matt Lally, an associate director at Chicago-based Nielsen. "People will pay a premium for organic, but at some point, they will trade to conventional or out of the category altogether."
Batavia, Ill.-based Aldi, poised to become the third-largest grocery chain in the United States by number of stores, according to Rockville, Md.-based Packaged Facts' "Fresh Produce: U.S. Retail Market Trends" report, has followed consumer trends to offer more organic produce without the steep price premiums that may exist at other grocery stores.
Supply Still an Issue for Some
Troublingly, lack of availability of organic produce was mentioned more often by Millennials than other groups, per FMI's report.
"Over the years, more supply has been available to retailers as growers are adjusting to customer demand," says Acme's Schneider. "However, there are certain times of year when only certain apple varieties are available. Organic grapes continue to see large gaps once the domestic crop ends, and you have to account for weather events."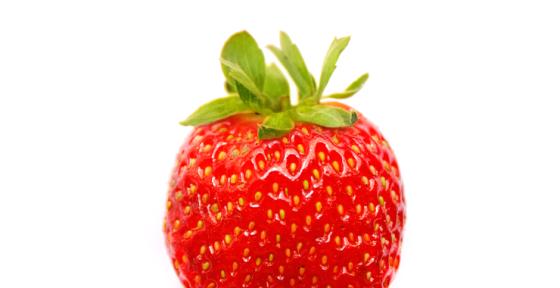 He urges supermarkets to spotlight and set displays to what's readily available.
"Customers understand if an item is not available, as it is, for the most part, nowhere in the market area," notes Schneider. "As we look to the future, global supply will continue to increase and customers continue to become more educated."
According to the Packaged Facts report, prices are expected to fall gradually and become more competitive with conventional produce, especially as more organic growers are popping up across the United States to meet demand.
Kingma's Market has the advantage of year-round access to some organic produce items, including spinach grown in a greenhouse only a few miles away. This allows the grocer to keep prices down, since the produce has low transportation and no warehouse costs. Kingma's Market stores are located in Michigan, where Hartline says greenhouses grow items year-round and produce the same yield without pesticides.
The Organic Shopper
Younger customers – those ages 18-34 and 35-44 – are the most likely to purchase organic fruits and vegetables because of their opinions on health and the environment, Packaged Facts says. This demographic is also most likely to have a young family.
"Younger parents especially are looking for healthy snacks for their children," points out Schneider.
Younger shoppers with lower incomes still purchase organic produce, but they often go to supercenters or club stores to do so. Among Millennial shoppers, 59 percent purchase organic produce at supercenters, compared with 21 percent at supermarkets. Organic produce appears to be a ripe segment for growth at supermarkets.
Ethnicity trends show that minorities tend to use organic fruits and vegetables in higher percentages, according to Packaged Facts. For example, Asians purchase more organic fruits and vegetables than any other group by far, and Hispanics purchase more organic fruit than white or black/African-Americans do.
There are two groups of shoppers that purchase organic produce, according to the FMI report which names the groups by characteristics: Core and Periphery shoppers. Core purchasers buy organic produce as often as possible and as many items as possible, representing one-quarter of organic buyers. Two-thirds of shoppers are classified as Periphery shoppers, who buy when organic produce is on sale, only for select items or only when they feel the item is of higher quality, according to FMI's report. The remaining 10 percent are shoppers who buy organic only when nothing else is available.
Core shoppers are usually women, who have high incomes and are willing to change stores to buy wanted organic produce. Promotions mean little to these shoppers, who have a high weekly expenditure for households of two to three people. Periphery shoppers are mainly Millennial and Gen X buyers with kids, a lower-/middle-income group with large households of four or more people. They seek deals and shop both supermarkets and supercenters.
Since younger shoppers with families are strong purchasers of organic produce, many supermarkets are adding more to their mix and promoting the offering to compete with Walmart and Aldi, the latter of which promotes its organic selection with the slogan "Your favorite produce at the low prices nature intended."