GMA Brings Brian Folkerts Aboard as EVP of Gov't Affairs
Get great content like this right in your inbox.
Subscribe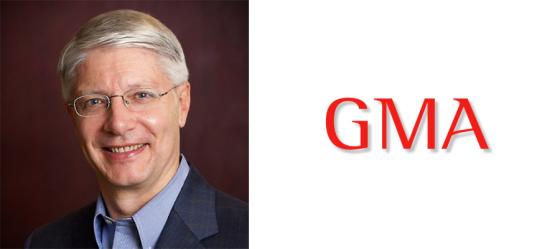 The Grocery Manufacturers Association (GMA) has hired Brian Folkerts, who has three decades of experience with companies, trade groups and government, as its new EVP of government affairs.
"Brian Folkerts brings first-hand experience working on legislative and regulatory issues for the nation's largest consumer packaged goods companies, trade associations, government agencies and Congress," noted Pamela G. Bailey, president and CEO of Washington, D.C.-based GMA. "Brian's experience in both the private sector and the public sector will be crucial to leading the federal and state government policy efforts on behalf of the food, beverage and consumer products industry."

"The food, beverage and consumer products industry touches the lives of American families every day and is a critical driver of the nation's economy, with 2.1 million jobs in 30,000 communities across the country," observed Folkerts, who assumes his new role on Feb. 26. "I look forward leading our industry's work to develop positive, effective and fact-based policy and regulatory solutions that enhance the lives of consumers."
Folkerts was VP of public and government affairs for Deerfield, Ill.-based Mondelez International from 2012 to 2016, following five years as VP of U.S. government affairs for Northfield, Ill.-based Kraft Foods Inc. and six years as a VP and director at Henrico County, Va.-based Altria Group/Philip Morris. More recently, he spearheaded the confirmation effort for U.S. Agriculture Secretary Sonny Perdue, working with the U.S. Senate and the White House.
From 1994 to 2001, Folkerts worked at the National Food Processors Association (NFPA), where he held the role of VP of government affairs, managing the organization's state and federal affairs program. NFPA and GMA merged in 2007.
His work in government started with legislative positions for two Midwestern members of Congress, Reps. Bill Emerson, R-Mo., and Lynn Martin, R-Ill., and he was later associate director of the Washington office for the State of Illinois.