Giant-Landover Store to Serve as Prototype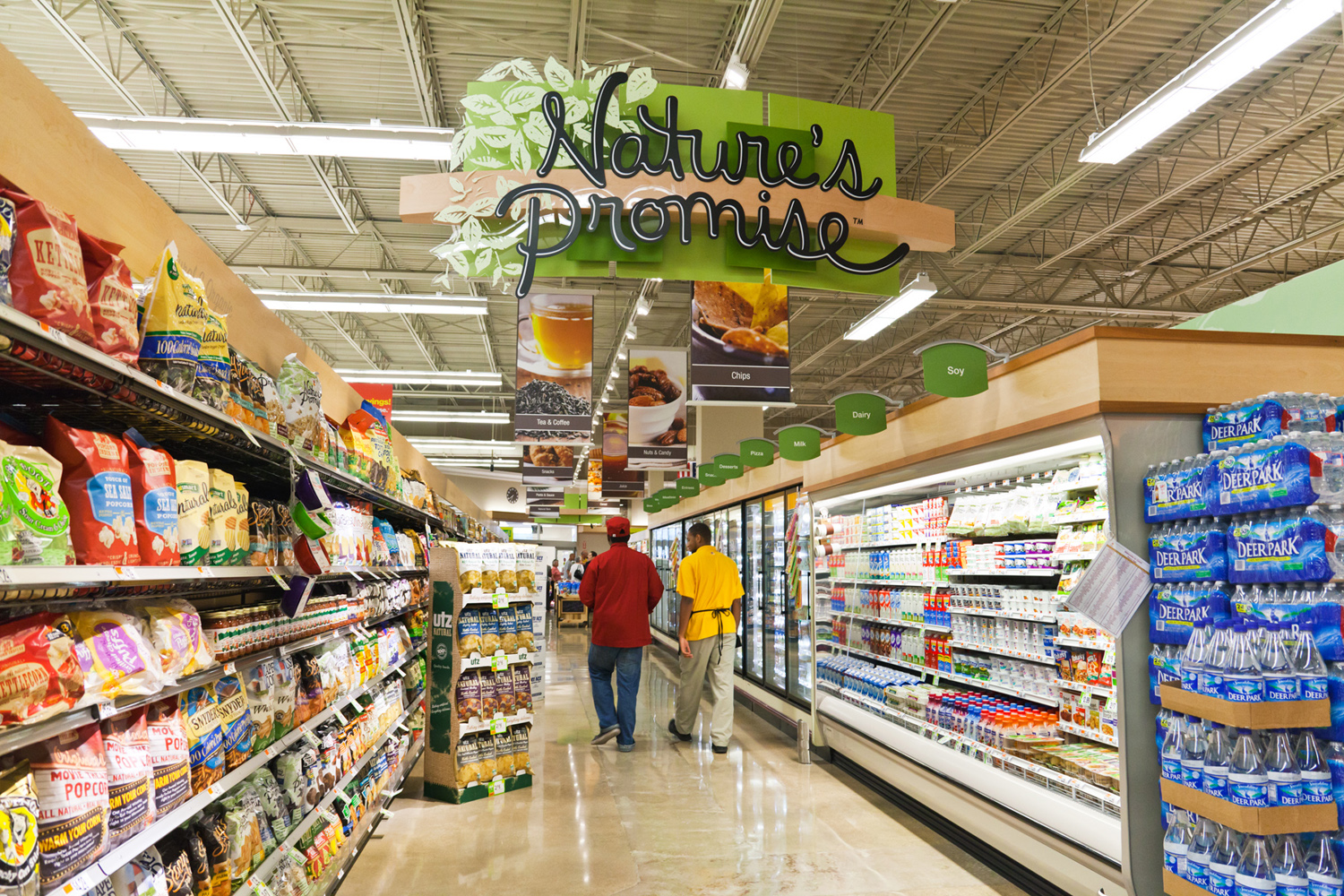 The 56,000-square-foot Giant Food store slated to open Aug. 24 in Perry Hall, Md., will be a prototype for future locations, including several that will be part of future mixed-use developments, Jamie Miller, a spokesman for the grocery chain, told PG.
As well as all-new flooring and a brand-new décor package, customers at the Perry Hall store – a former Super Fresh -- will encounter expanded produce and floral departments as they enter the store, with a new layout in produce. There will also be more natural, organic and gluten-free offerings (see picture at left). In-store technology continues to be important to Giant, which provides such items as deli kiosks and hand-held shopping devices for customers, and new in-store signage will call attention to the grocer's outreach efforts in the areas of hunger relief, education, and health and wellness.
Additionally, on the eve of the Perry Hall store's official opening, a Premiere Night will offer special activities including live entertainment, gifts and food sampling. Attendees will also be able to meet the location's associates and go on a tour. Local dignitaries and community members will gather for a 6 p.m. ribbon-cutting ceremony, and Landover, Md.-based Giant will present a check for $2,500 to the Perry Hall United Methodist Church Food Pantry.
Among the store's other features are a bakery offering a full array of fresh baked goods, including Giant's exclusive Madelyn cakes and lattice pies; a full-service seafood department providing free marinating and steaming for seafood purchases; sushi delivered fresh daily; a variety of general merchandise and seasonal items; a value aisle; and a full-service pharmacy.
A division of Ahold USA, Giant Food LLC operates 172 supermarkets in Virginia, Maryland, Delaware, and the District of Columbia, and employs about 22,000 associates.