Giant Eagle's Animal Feed Program Aims to Beat Food Waste
Get great content like this right in your inbox.
Subscribe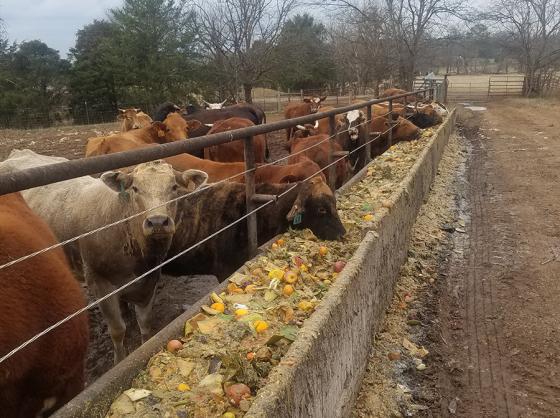 To help eliminate food waste, Giant Eagle has rolled out what it describes as a unique approach to the problem: Last fall, together with Mokena, Ill.-based Organix Recycling, the grocer introduced a Waste to Animal Feed program at 20 of its Cleveland-area supermarkets.
To reduce the amount of food waste going to landfills, Giant Eagle diverts select bakery, dairy and deli waste that can't be sold or donated to food banks to be used as a cattle feed supplement, which can help feedlots and dairies reduce their feed expenses by as much as 50 percent.
"At Giant Eagle, we understand that as a food retailer we have a critical role to play in reducing food waste and bettering the environment," said Jannah Jablonowski, spokeswoman for the Pittsburgh-based grocer, which operates almost 400 stores in Pennsylvania, Ohio, West Virginia and Maryland. "We strive to take a comprehensive approach to meeting this challenge through strong partnerships with area food banks, real-time food rescue agencies, and through innovative waste diversion initiatives like our recently launched Waste to Animal Feed program."
To date, Giant Eagle's Cleveland market has diverted more than 350,000 pounds of nonsaleable bakery, dairy and produce items for animal feed.
The company's other sustainability achievements include, solar roofing technology at select store locations, the purchase of renewable energy certificates that equate to 20 million kilowatt-hours of renewable energy annually; operating 130 Energy Star-certified supermarkets; 15 LEED-certified locations; and the diversion of more than 4,000 tons of edible food from landfills in 2017.