The Fresh Grocer Enables Shoppers to Go Green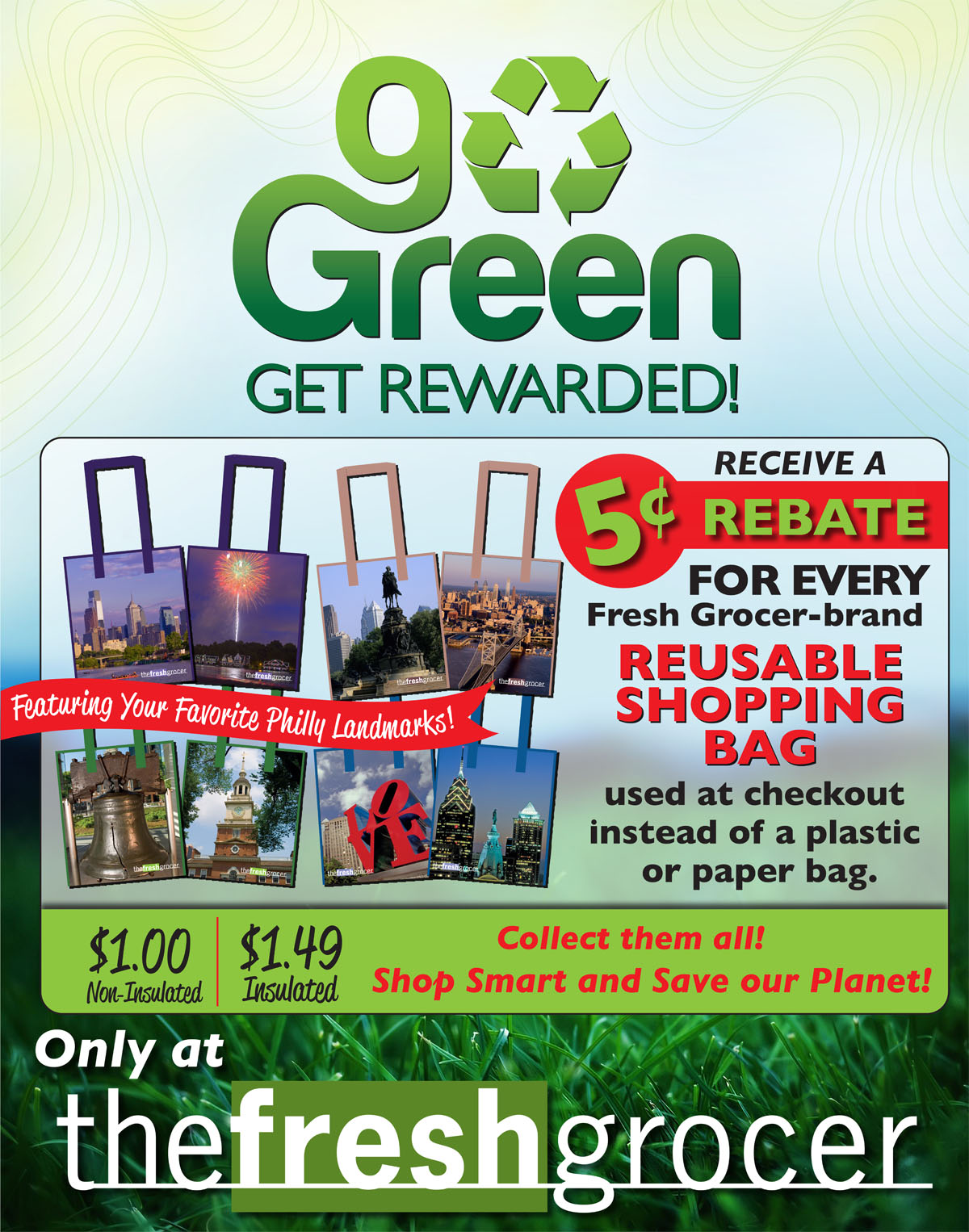 Select Fresh Grocer supermarkets in the greater Philadelphia area have introduced a program to encourage shoppers to help the environment. The "Go Green, Get Rewarded" initiative offers at-the-register savings to customers who use Fresh Grocer reusable bags instead of plastic bags. For every reusable Fresh Grocer-brand bag used at checkout, customers get a five-cent rebate on their grocery orders.
Together with the program, Recyclebank, a Trenton, N.J.-based company that provides green consumers with discounts and deals from local and national businesses, is offering customers a Bonus Points Card worth 50 points when they use or buy a Fresh Grocer reusable bag. The points can be redeemed at www.recyclebank.com for offers such as $5 off a $40 Fresh Grocer purchase.
"The Fresh Grocer operates our stores with a commitment to the environment," said Patrick J. Burns, President and CEO of The Fresh Grocer in Drexel Hill, Pa. "Our newly established Go Green, Get Rewarded program and our ongoing partnership with Recyclebank provide us with meaningful ways to reward customers for their green efforts."
On average, using just one Fresh Grocer reusable bag eliminates about six plastic bags weekly, adding up to an estimated 312 bags per year, according to The Fresh Grocer, which sells insulated reusable bags for $1.49 each and non-insulated reusable bags for $1 apiece. Both types of bags are made from recycled materials and feature various Philly landmarks. The Fresh Grocer plans to expand the program across all seven of its store locations by the end of this month.