Food Lion Sponsors CIAA Tournament Week Activities
To demonstrate its ongoing support of the Central Intercollegiate Athletic Association (CIAA) Tournament, Food Lion is sponsoring several events for CIAA fans. All events will be held Feb. 24 through March 1 in Charlotte, N.C.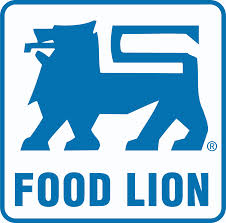 "Over the last 20 years, Food Lion and its customers have provided more than $3 million in scholarships for deserving students attending the 12 CIAA schools, as well as jobs to students and alumni," said Kevin Hill, VP of Food Lion's Central Division. "We invite all who are planning to attend this year's event to celebrate with us."
As a corporate CIAA partner and the Hampton, Va.-based organization's only retail grocer partner, Food Lion will once more serve as title sponsor for the 2014 Food Lion CIAA Women's Basketball Tournament, which runs from Tuesday, Feb. 25 through Saturday, March 1 at the Time Warner Cable Arena, in Charlotte.
Family-friendly Events
Additionally, the Salisbury, N.C.-based grocer is hosting various activities appropriate for the whole family, such as:
Food Lion Chef Challenge: This cooking demonstration will take place from 5 p.m. to 8 p.m. on Feb. 27-28 and from noon to 7 p.m. on March 1, at the Charlotte Convention Center.
Food Lion Day at the CIAA: Scheduled for Friday, Feb. 28 at the Time Warner Cable Arena, this all-day event will feature interactive games, premium giveaways and Food Lion's scholarship check presentations.
Food Lion Miss CIAA Competition: The grocer will officially crown Miss CIAA 2014 and present scholarships to the winner and first and second runners-up on Saturday, March 1 at 11 a.m. at the Time Warner Cable Arena.
All events are free, except for the basketball tournament games.
A subsidiary of Delhaize America, the U.S. division of Brussels-based Delhaize Group, Food Lion operates more than 1,100 supermarkets and employs about 58,000 associates in 10 Southeastern and Mid-Atlantic states.