Food Lion is Sole Retailer on List Honoring Community-Minded Companies
Get great content like this right in your inbox.
Subscribe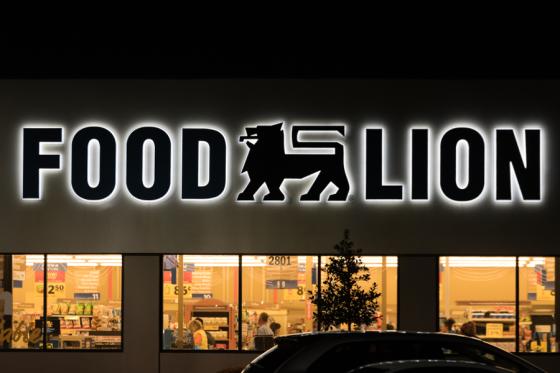 For the second consecutive year, Food Lion ranked as the sole retailer named among the Civic 50, a list of 50 companies that reflect the best in good corporate citizenship.
Announced at the Points of Light Conference on Volunteering and Service in Atlanta, the list honored the Salisbury, N.C.-based retailer for its Food Lion Feeds hunger-relief program, which launched in 2014. The program, which is committed to donating 500 million meals by 2020, has contributed more than 390 million of them to date.
"We believe that no one should have to choose between dinner and rent, or gas and groceries," said Emma Inman, director of external communications and community relations at Food Lion. "We are passionate about eliminating these tough choices through our hunger-relief platform, Food Lion Feeds. We're also passionate about nourishing and feeding families through healthy, fresh, low-price groceries while working to shorten the lines at local food banks."
All honorees on the Civic 50 list are public or private companies with U.S. operations and revenues of $1 billion or more. They are selected based on four dimensions of their U.S. community engagement program: investment, integration, institutionalization and impact.
Food Lion operates more than 1,000 stores in 10 Southeastern and Mid-Atlantic states, and employs 63,000-plus associates. It is a division of Ahold Delhaize USA, which ranked No. 4 on Progressive Grocer's Super 50 list of the 50 top grocers in the U.S., reporting sales of $46.1 billion for its most recent full fiscal year.