Following Consumers, Retailers Should Adopt 'Divinely Discontent' Mindset
Get great content like this right in your inbox.
Subscribe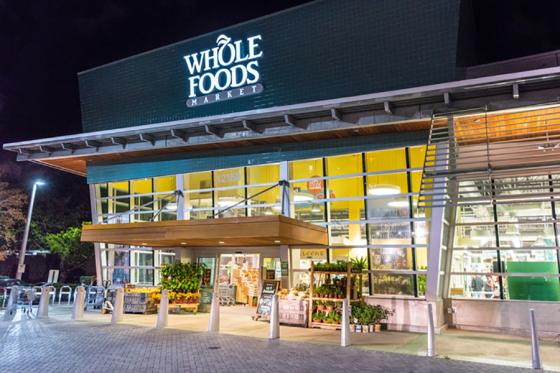 What does the empowered consumer mean, and how has information shifted from brand-led to consumer-led? These are concepts we spend a great deal of time pondering at our market research firm. In Jeff Bezos' annual letter to Amazon shareholders, he shared some insights about customers that align closely with what we see daily in our research.
Bezos wrote, "I see that cycle of improvement happening at a faster rate than ever before. It may be because customers have such easy access to more information than ever before – in only a few seconds and with a couple taps on their phones, customers can read reviews, compare prices from multiple retailers, see whether something's in stock, find out how fast it will ship or be available for pickup, and more."
Not only do customers have easy access to information about brands and products, but companies also have greater access to consumer information. Both of these situations are driving the so-called "cycle of improvement." Smart companies are collecting data from various sources, and using this data to make smart decisions that will help them anticipate customer needs. The better companies are at anticipating needs, the faster the improvement happens.
And there are definitely needs to be anticipated. Bezos wrote that he loves the way that customers are "divinely discontent." He continued: "Their expectations are never static – they go up. It's human nature. We didn't ascend from our hunter-gatherer days by being satisfied. People have a voracious appetite for a better way, and yesterday's 'wow' quickly becomes today's 'ordinary.'… You cannot rest on your laurels in this world. Customers won't have it."
Because Amazon is so aggressive, other retailers have had to improve their offerings to remain in competition.
Don't Rest on Your Laurels
This goes for companies, too, including retailers. They need to follow the consumers' lead and be divinely discontent with the status quo. They need to be engaged in conversations with their employees and customers to understand where they need to make improvements.
Companies that have set up their organizations with access to a constant stream of customer sentiment and feedback are well positioned to sense discontent quickly and develop solutions to address possible barriers. As consumers share their information and insight with companies, these companies are simultaneously discontented with their offerings and are always looking for ways to improve.
Amazon is a great example of a company that's never content. It's constantly breaking entire industries so it can rebuild them in smarter ways. Just look what it's done most recently to the grocery business, namely with the Whole Foods Market acquisition and the overall "tech-ifying" of the grocery shopping process. Because it's so aggressive, other retailers have had to improve their offerings to remain in competition.
Huawei, a global telecommunications equipment company, believes that the consumer is the catalyst for constant innovation. Huawei has been a leader in driving consumer-centric solutions and key global partnerships to bring world-first innovations to the smartphone industry, to the tune of $45 billion over the past 10 years. It listens to its consumers and then goes to work to exceed its consumers' expectations of its products. One example is the camera in its smartphones. From its consumer research, it learned how important a quality camera was in a consumer's decision to buy a smartphone, so it went out and teamed up with Leica, one of the most recognized names in the quality photography space, and incorporated that technology into the cameras available on its smartphones.
This may not be comfortable for organizations, but as information has been democratized, expectations are ever expanding, and services need to follow suit.