FMI Names VP Industry Relations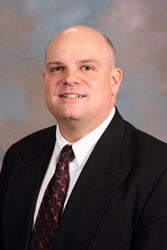 Food Marketing Institute (FMI) has appointed Rhett Asher its VP of industry relations. In his new role, Asher will take charge of improving the capabilities and services of industry relations at the Arlington, Va.-based trade organization, specifically the FMI/Grocery Manufacturers Association Trading Partner Alliance. He will additionally support such other other programs as loss prevention and risk management, technology, and marketing and merchandising.
"Rhett has extensive retail and association management experience that will be very valuable to our members," noted FMI president and CEO Leslie G. Sarasin. "He is highly regarded within the industry for his knowledge of loss prevention issues."
Asher joins the association from the National Retail Federation, where he was VP of loss prevention. Before that, he held a similar position at the Retail Industry Leaders Association from 2003 to 2006. Asher has also held management positions at Ross Stores, Inc.; Modell's Sporting Goods; and Cort Furniture Rental.
He currently serves on the Department of Homeland Security Commercial Facilities Sector Coordinating Council, the advisory board of the Loss Prevention Research Council and the advisory committee of the National Association for Shoplifting Prevention.