06/25/2019
Fleet Smarts: United Supermarkets Improves Last-Mile Ecommerce Delivery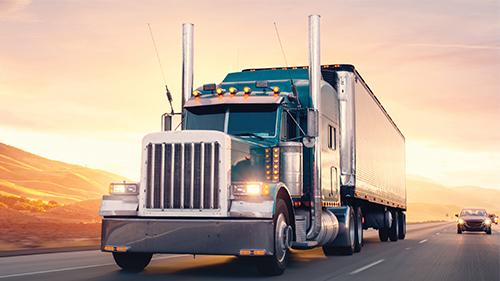 There are times in life when Google Maps won't suffice. Just ask Chris Farr, ecommerce manager at Lubbock, Texas-based United Supermarkets, a regional chain owned by Albertsons.
When United first began offering an ecommerce service featuring online ordering and delivery, back in 2016, the retailer did largely rely on Google Maps to help route orders for its delivery fleet. Employees would manually type in the deliveries by time slot or use intuition to route orders to the best of their ability. Pretty soon, however, it became clear that the company was going to need a more reliable tool as it grew its service and expanded to more markets.
"We started out in two markets — Lubbock and Amarillo — and they were pretty easy to navigate," recalls Farr. "But knowing that we have a large market in the Dallas-Fort Worth area and knowing we would eventually get to Albuquerque with delivery, we needed a system to do this more efficiently. We needed a company that could optimize multiple deliveries across multiple time slots."
United set out on a thorough search for the right technology provider, looking for a company that could also provide analytics to track the percentage of on-time deliveries, inefficiencies in truck capacity, and time-slot use. Last but not least, United wanted a partner that would be "agile in its onboarding process and training," as Farr puts it. 
After shopping around for several months, United chose San Francisco-based Onfleet in the fall of 2018.
"We began laying the framework in late October, getting requirements and specifications, but we didn't want to launch it during the holiday season," Farr explains. "We did an internal pilot in January of this year, mainly for our benefit, to try and get everything under control and comfortable before we started rolling it out to the rest of the stores."
Getting your team All on Board
One of the biggest adjustments in implementing Onfleet's solution was getting the store teams on board, according to Farr.
Key Takeaways
United Supermarkets needed a technology partner that could optimize multiple grocery deliveries across multiple time slots, as well as provide analytics to track the percentage of on-time deliveries, inefficiencies in truck capacity, and time-slot utilization.
Since teaming up with Onfleet, United's ecommerce business has grown by leaps and bounds, seeing triple-digit increases year over year.
Phase two of the United-Onfleet partnership will consist of translating United's newfound delivery visibility to its customers.
"The way we have our operations structured is that with each ecommerce team, the stores route and optimize their own orders," he says. "So, with the store team in Lubbock, either the driver or store manager is going to route the orders. I think that was our biggest adjustment, getting them on board. But once we gave them the ability to see the estimated completion time of each delivery, and also the ability to track the truck or vehicle in real time through the Onfleet app, they were on board. Beforehand, they had this misconception that they could only do x amount of orders or they'd be late. Giving them that estimated completion time showed them, no, you can actually do twice the amount of orders. Not only are you going to be on time, but now you can piggyback multiple time slots back to back."
Today United's ecommerce service is available to about a third of its 95 locations throughout 15 markets, notes Farr. The retailer offers delivery to homes and businesses using its fleet of 22 temperature-controlled trucks, and has some locations that offer pickup. In Lubbock, for instance, four stores feature the pickup service, while there's one store that serves as a hub that delivers city-wide.
Since 2016, the business has "grown immensely," asserts Farr. "We continue to see triple-digit increases year over year."
Thanks to its partnership with Onfleet, Farr says that the company has gained more confidence in its delivery capabilities. "That confidence has translated into us providing better service to our guests while cutting inefficiencies," he notes. "There are a handful of wins from our partnership, but one that has had the biggest impact on us is Onfleet allowing us to effectively route the orders across multiple time slots. Previously, the store would deliver for one time slot. After they delivered those orders, depending on how many there were, they would come back to the store and load for the next time slot. So, not only was the driver making multiple trips to and from the store and reloading orders, which is a huge fuel cost, but also possibly wasting time."
He continues: "We've looked at our fuel costs year over year, and in the first two periods, we've had a 45 percent decrease in fuel costs, which is really exciting."
United's second big win is that Onfleet has provided analytics to help increase its number of orders allowed in a given time slot, according to Farr.
"How great is it to send a notification 10 to 15 minutes prior to the delivery, as opposed to only having the two-hour window?" —Chris Farr, United Supermarkets
"Previously, we really had no way of truly knowing how many deliveries we could make in a two-hour window," he recounts, "so we quite simply said, OK, 15 minutes' drive, 15 minutes on site — so I can make one delivery every 30 minutes. That model, not knowing the information we have now, was kind of the best way we could make sure that we weren't overstressing the stores. But since then, here in the Lubbock market, we've been able to increase our number of orders allowed to the [customers] by 50 percent. Increasing at 50 percent was done with our initial delivery trucks, so we didn't have to add trucks to allow that increase."
Farr also notes that Onfleet was an attractive partner because the company didn't burden the retailer with high initial costs.
"They definitely have it structured to allow retailers to scale delivery and allow that cost to grow with it," he says. "We looked at a few other companies, and we were going to have to almost quadruple our deliveries to justify the cost per delivery, whereas with Onfleet, the cost per delivery was miniscule compared to the savings we'll be getting. And it has allowed us to grow our deliveries, which is great."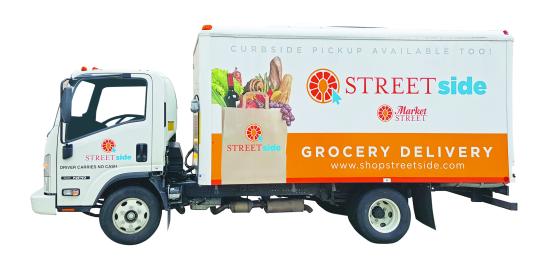 Khaled Naim, co-founder and CEO of Onfleet, says the United team has impressed him by being so "nimble."
"They've been able to make decisions and act quickly, and that has enabled them to make huge efficiency gains in their delivery operations," he says. "They are great at collecting data and using it to inform decision-making. The fact that they were able to increase their delivery capacity by 50 percent that quickly, without adding trucks or drivers — we love hearing those stories, because that's how we know Onfleet is really making an impact on customers."
Visibility to the End Consumer
Looking to the future, Farr says that phase two of United's partnership with Onfleet will be translating the grocer's newfound delivery visibility to its customers, whom it refers to as "guests."
"Onfleet has the capabilities to allow guests to track their orders when they're en route to their house," he observes. "It's kind of a closed-loop connection, so once that task is completed on our end, it's available for the customer. How great is it to send a notification 10 to 15 minutes prior to the delivery, as opposed to only having the two-hour window?" he says.
This phase will come after United finishes developing a completely new app for ecommerce and in-store shoppers, according to Farr. "The new app is kind of our first building block before we can start adding this enhancement for our delivery guests," he explains. "What was a selling point for Onfleet is they already have that capability built in. … [I]t's just on our end now to dedicate the resources as we progress through some of these other IT initiatives to be able to get it out in play. It's something we were already paying for, so now we can roll it out to our guests at no additional cost."