Family Fare Opens Fuel, Convenience Center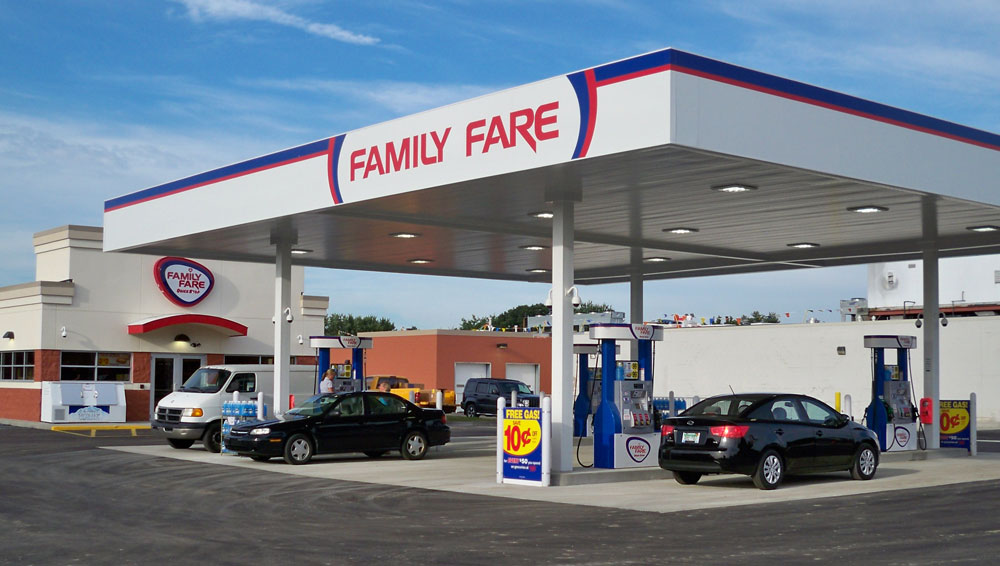 With the July 14 opening of the Family Fare Quick Stop Fuel and Convenience Center in Jenison, Mich., customers can combine their fuel stops with grocery shopping at the adjacent Family Fare Supermarket and get a break on their gas purchase.
The new Family Fare Quick Stop will stock bread, milk and other food and beverage items including deli sandwiches and doughnuts made in the adjacent supermarket. Quick Stop customers also will be offered various promotions and discounts to be redeemed at Family Fare supermarkets.
"We're excited about the opportunity this Family Fare Quick Stop brings to the community and our Family Fare customers," said Ted Adornato, executive VP of retail operations. "Offering convenience and service is important to today's consumers and central to our commitment to being a neighborhood supermarket."
Family Fare customers can take advantage of additional savings. For example, customers who make a $50 supermarket purchase receive a coupon for 10 cents off per gallon of fuel. "In this economy, it's important for us to help consumers save every penny they can," Adornato said. "Additional grand opening offers will be offered during later weeks."
The Family Fare Quick Stop development is part of Spartan Stores $6 million investment in the Georgetown Family Fare. Supermarket renovations will include state-of-the-art produce, bakery and deli departments, which not only will be appealing and convenient for customers, but each will improve food freshness, selection and presentation. Renovations will continue into November. The store will remain open throughout the renovation period.
Spartan Stores owns and operates 17 Family Fare Quick Stops locations throughout western Michigan, and 36 Family Fare supermarkets.
Grand Rapids, Mich.-based Spartan Stores Inc. distributes more than 40,000 corporate and national brand products to 375 independent grocery stores in Michigan, Indiana and Ohio, and to 97 corporate owned stores located in Michigan, including Family Fare, Glen's Markets, D&W Fresh Markets and VG's Food and Pharmacy.