Eco-friendly Stored-value Card Now Available at Retail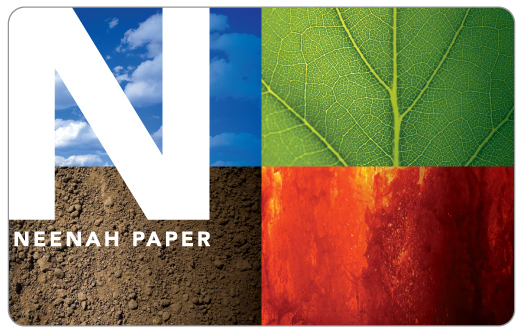 Neenah Paper has bowed the Environment Retail Card, a 100 percent paper-based stored-value card giving retailers an alternative to plastic or other less eco-friendly gift, loyalty and bounce-back card options. The new retail card is also the brightest paper-based card on the market, according to Alpharetta, Ga.-based Neenah.
"As the retail card industry continues to grow at a rapid pace, retailers are demanding more options and specifically greener alternatives," said Neenah director of packaging sales, Elizabeth Corbett. "Consumers today expect retailers to embrace green products and practices, and now retailers have a more sustainable choice."
The Environment Retail Card (see above left, and right) is made from 40-percent recycled fiber, FSC-certified, manufactured with green energy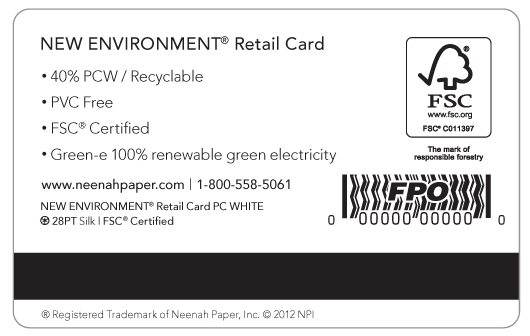 and recyclable. Available in both gloss and silk finishes in 97 bright white, the card offers excellent printability on both finishes and can accept embossing, foil stamping and laminates, as well as magnetic stripes and bar codes. Additionally, the product has a lifespan of one to two years, based on moderate use.
"[T]hese new paper-based stored-value cards … give retailers an option that uses recycled content and is recyclable, from the paper to the adhesive that holds it together," added Corbett. "It doesn't get much greener than that!"