Design, Planning and Other Tips to Boost Sales
Get great content like this right in your inbox.
Subscribe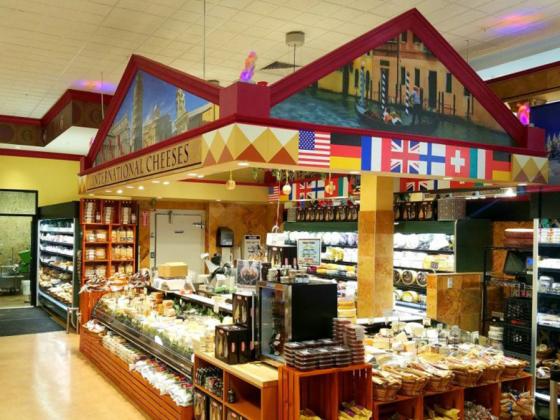 When a shopper feels a connection to your store, you've successfully built a foundation of customer loyalty that will help maximize your sales. That connection is made when you provide a fun, exciting, welcoming and comfortable atmosphere to shop. Your store's layout and décor are your best tools to accomplish this.
Your goal is for customers to say to themselves, "I want to take my friends and family here; this a great place to be." Cleanliness, thoughtful customer service, and product presentation are big contributors – and this shouldn't cost you any money. Proper attire for your staff, name tags and a pleasant smile are very important. Even a little store directory to hand out can make a big impact – and make it easier for your customer to shop.
Is your store easy to navigate? Can the merchandise be found easily? Is the décor vibrant and professional-looking? Proper lighting and clear, easy-to-read signage are obviously key factors.
Optimizing the In-store Experience
Sometimes your customers' shopping preferences will change as your neighborhood's demographics evolve. Make sure that you update your store's look and feel accordingly. Redesign your store in such a way that will keep your longtime customers happy, but will also be inviting to new customers as well. Keep your interior modern and attractive so your customers continue to enjoy their shopping experience.
A store redesign doesn't have to be costly. Update interiors every five to seven years to keep the store fresh while remaining consistent with your brand. Consider value-added updates that are cost-effective, such as introducing new paint colors, wallpaper, lighting, window graphics and new signage.
Using real materials such as wood, stone and steel gives the sense that your products are natural or organic, coming from the earth and, therefore, better in quality. Earth tones and natural materials can influence customer perceptions, but can be more expensive – so consider using only a hint of natural materials as accent pieces to highlight the environment. Control design expenses by using wallpaper, wood or stone laminates to keep costs down.
Create an environment that recognizes the needs of customers with busy lives who may want to quickly complete one-stop shopping for multiple needs. For these customers, a salad bar, attractive offerings for grab-and-go foods, craft beers and a café are all options to consider.
Selecting the correct lighting can make a huge impact on your business – it's one of the most important elements in store design. If the customer can't see your product, there will be no sale. Use lighting of 3,200 Kelvin over meats and produce because it helps the reds and greens pop. The rest of the store can use 4,000 Kelvin.
Traditionally, the flow of most supermarkets is to place the produce by the entrance because it's colorful and seasonal, but if the produce isn't fresh, it will put a damper on the rest of the store. Produce can set the tone for your store by having great prices and variety, but it needs very careful attention. Always put your best foot forward, as the entrance is where the customer's first impressions are formed.
If you treat your customers to an enjoyable shopping experience, they'll be back, and hopefully tell a friend or two. For a store owner, that's the recipe for success.