09/05/2018
Darrenkamp's Closing 3 Stores, Selling 1 to Giant Food Stores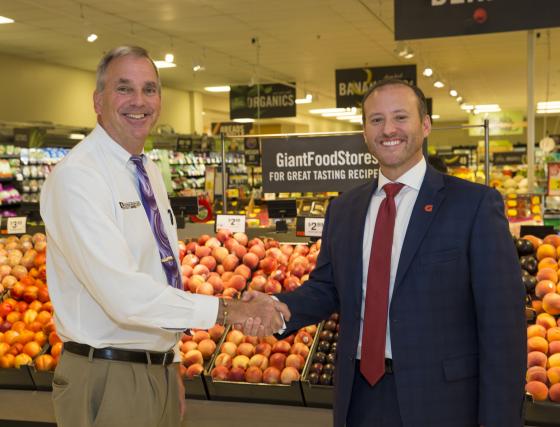 Darrenkamp's, one of Pennsylvania's independent grocers, is closing three of its stores and selling the fourth to Giant Food Stores.
"This was a very difficult decision because we will miss serving our neighbors and because of our long history serving the Lancaster community for so many years," said co-owner Dave Darrenkamp, co-owner of the Lancaster, Pa.-based grocer. "Knowing how this affects our customers and employees made the decision even tougher."

President Joe Darrenkamp added, "Our family has been in the grocery industry for 86 years and it's tough saying goodbye. We extend a heartfelt thank you to all of our customers, employees and supporters. It's been an honor for our family to serve Lancaster and the surrounding communities for so many decades."
Darrenkamp's independent grocery stores in Elizabethtown, Etters and Mt. Joy will close in a phased approach with notification to customers at a later date; they are expected to be closed by early November.
The Willow Valley Square store in Lancaster is being acquired by Giant; employees of all Darrenkamp stores will have the opportunity to interview for positions at the Willow Valley Square store as well as other Giant locations. Giant operates eight stores in Lancaster County, employing about 1,300 associates.
"Giant is pleased with this opportunity to open a grocery store at this Darrenkamp's location and continue to serve the grocery needs of Darrenkamp's longstanding customers," said Nicholas Bertram, Giant president. "We are thrilled to continue our renewed commitment to the greater Lancaster market and our relentless focus on growth."
Upon completion of the sale, Giant will temporarily close the store for a remodel that will build upon the Darrenkamp's legacy of superior quality, service and a warm gathering place for the community.
In June, Giant announced a $22 million investment in Lancaster County, which included launching a new ecommerce hub at its former North Reservoir St. location slated to open later this year, remodel completions at four stores, lower prices across its stores, and the opening of a new Lititz fuel station. 
Giant operates 171 locations in total in four states and is celebrating its 95th anniversary. The Carlisle, Pa.-based retailer, owned by Ahold Delhaize, ranks fourth in Progressive Grocer's Super 50 list of top grocers in the United States.