Corporate Caring at Its Best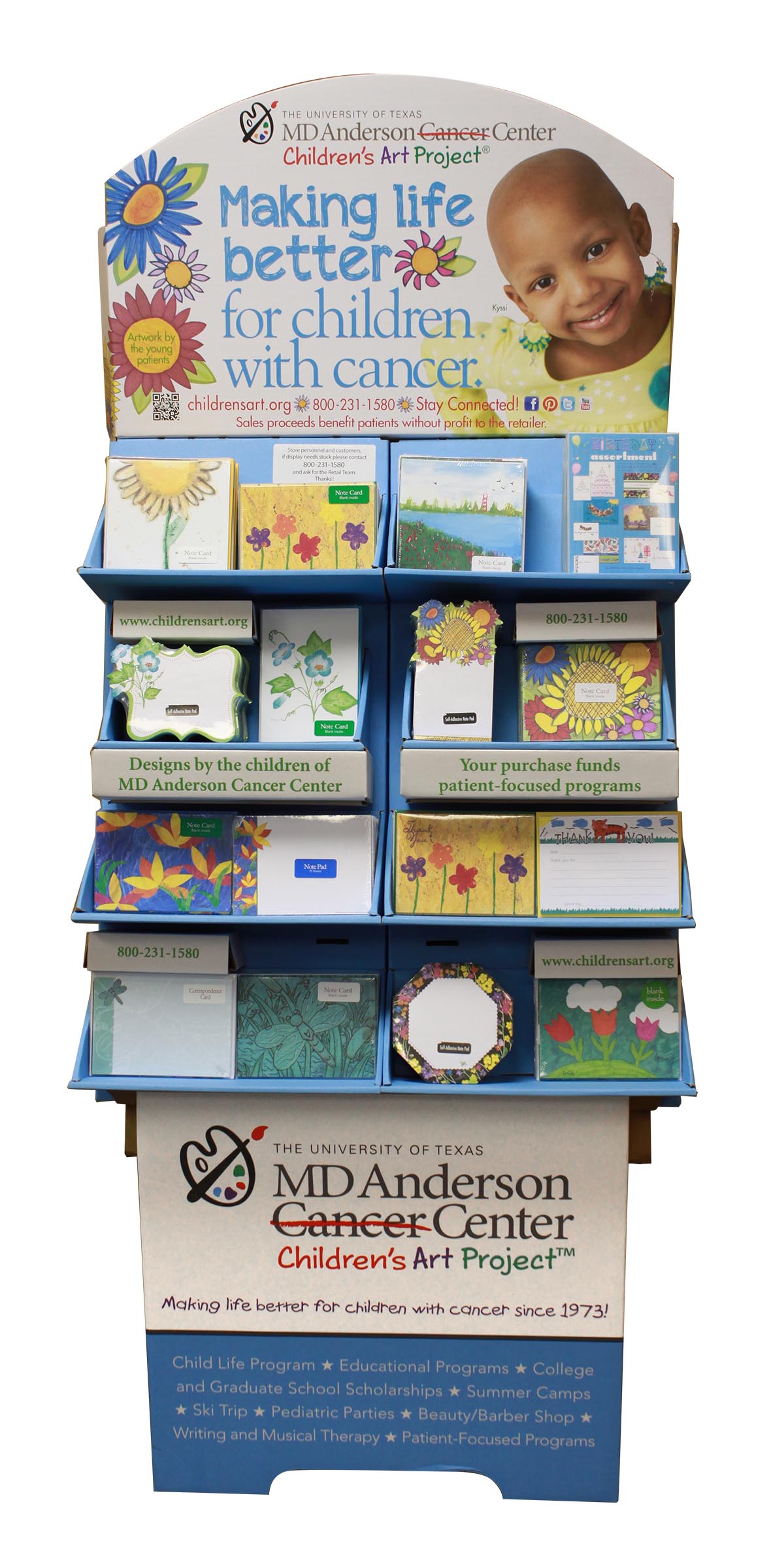 It's extremely important to today's consumers that companies are mindful of their social responsibilities. Jacksonville, Fla.-based Winn-Dixie is the most recent company to join a long line of organizations that have corporate partnerships with the Children's Art Project at MD Anderson Cancer Center in Houston, the No. 1-ranked cancer institution in the country.
Winn-Dixie began supporting the Children's Art Project earlier this year through a unique retail program in which the grocer offers stationery products in 259 stores throughout five states. Each of the products features original artwork created by young cancer patients at MD Anderson in weekly art classes funded by the program. All of the proceeds from the sale of these products then go directly to fund patient programs at the center for children and their families.
Other supermarket chains that support the Children's Art Project by carrying products in their stores include Albertsons, Brookshire Brothers, Central Market, Fiesta Mart, Gerland's, H-E-B Grocery Co., Kroger, Market Basket, Publix, Randalls, Tom Thumb and United Super Markets.
Begun in 1973, when a center volunteer had the idea of creating a Christmas card from a child's artwork, the project offers corrugated fixtures (left) that the majority of its retail partners use in their stores. The seasonal displays are out for the winter holiday, Valentine's and spring sales seasons. Another, larger permanent fixture is deployed year-round in about 70 select Kroger, Randalls and Mister Car Wash stores in the greater Houston, Austin and Dallas/Fort Worth areas.
The project also has in place a program to ensure that the project's fixtures are out on stores' sales floors and that product levels are maintained. Under the program, individuals sign up to "adopt a display" at stores they shop in their local communities. They then report back to the project team to let it know whether it needs to call the store to ask it to set up the fixture or send a product reorder. Currently, the project has about 350 "Adopt-A-Display" volunteers and is actively expanding the program.
Giving customers the opportunity to purchase products that support the emotional, educational and recreational needs of children with cancer at no profit to the stores is corporate caring at its best.

Susan Molin is the manager, retail sales and marketing for the Children's Art Project. She can be reached at 800-231-1580 or [email protected]