Celebrity Chef Adds Flavor to Rumba Sweepstakes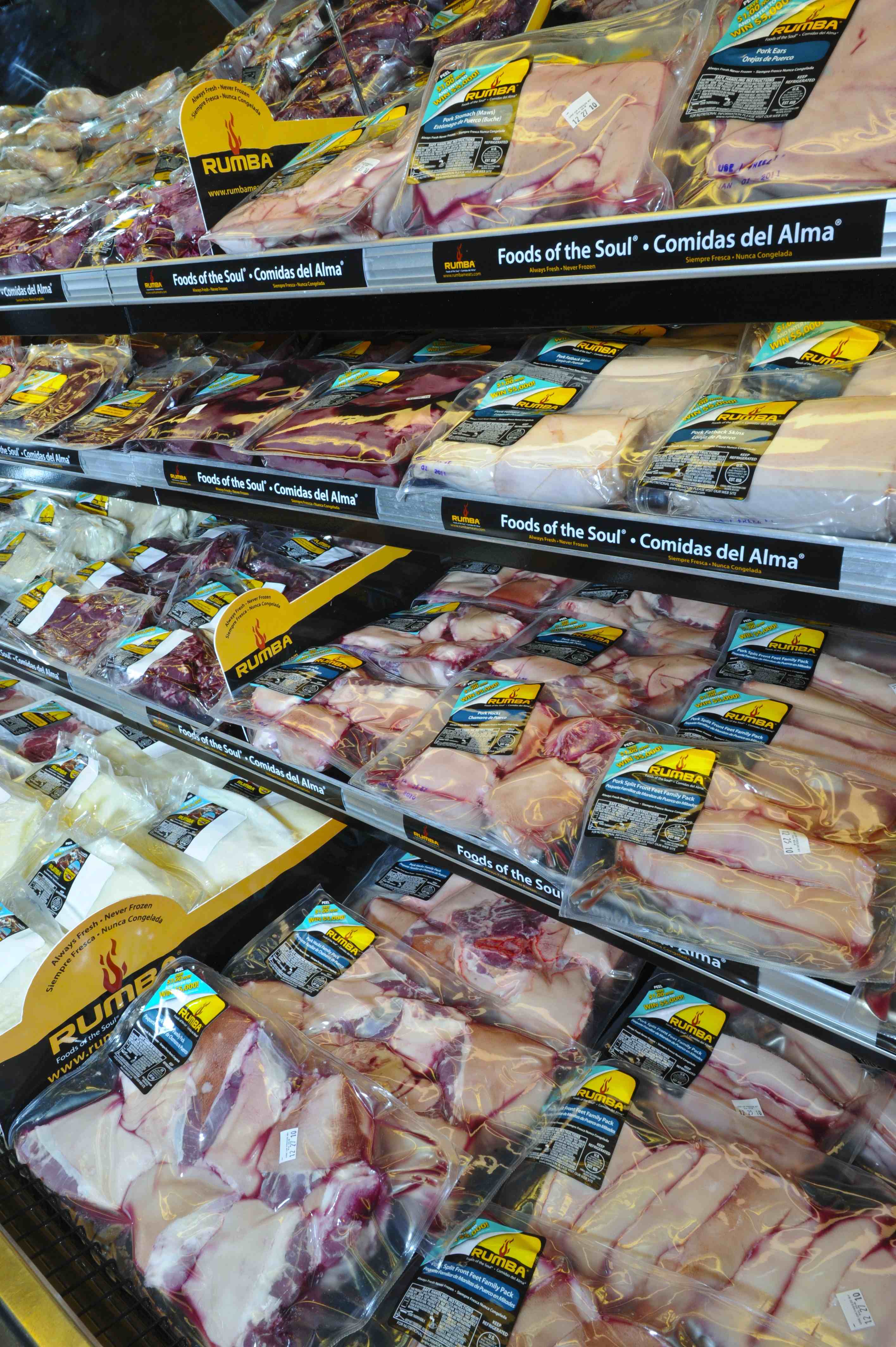 Chef Pepín, Hispanic celebrity chef and cultural icon, is this year's spokesperson for Cargill's second annual Rumba meats brand on-pack sweepstakes promotion – "Warmth of Home," or "Calor de Hogar" –timed around the holidays when specialty meat consumption is at its highest.
Rumba partnered with Chef Pepín to leverage his Latin-influenced culinary talents and create new, flavorful spins on Hispanic dishes featuring Rumba products. Recipes he created include Menudo, Beef Tongue in Red Wine Sauce and Pork Neckbone Stew. Pepín will personally share his recipes with consumers at in-store cooking demonstrations in select markets as well as make them available on the Rumba meats website. Consumers will also have the opportunity to sample Pepín's menudo recipe by attending Rumba food truck events in select markets.
"My priority is to preserve and broaden mass appeal for Latin cuisine and culture by making our traditional dishes easy, affordable, delicious and healthier," Pepín said. "Rumba Meats allows me to do all of this with some of the best specialty meats, resulting in mouth-watering dishes."
The sweepstakes gives consumers a chance to win a $10,000 grand prize, one of 20 $500 prizes or one of 80 free Rumba products. Consumers can enter during the promotional period through Jan. 15 by texting, entering online visiting the brand's Facebook page.
To help build awareness of the sweepstakes among consumers and drive traffic to retail customers, Chef Pepín is appearing in news media interviews, radio ads, outdoor advertising, in-store events, point-of-sale signage and online initiatives.
"The Rumba meats team is thrilled to continue the holiday promotion not only for consumers but for our retail customers as well," said Uzma Powell, Rumba brand manager. "The holiday season is typically a significant time for consumers to buy Rumba meats since they are commonly used in many traditional holiday meals. We believe that adding Chef Pepín to the promotion will drive additional traffic to our customers' stores."
Cargill founded the Rumba meats brand in 2007 as a line of food products that meet the unique needs of multicultural consumers. The product line currently includes 33 fresh, never-frozen beef and pork cuts that are an integral part of the traditions and cultures of multicultural consumers, including Hispanic, African American and Asian populations. Rumba products are available in more than 5,000 mainstream and independent grocery stores and retailers nationwide.
Wichita, Kan.-based Cargill is an international producer and marketer of food, agricultural, financial and industrial products and services.