Carando, Big Y Hold Feast for Firefighters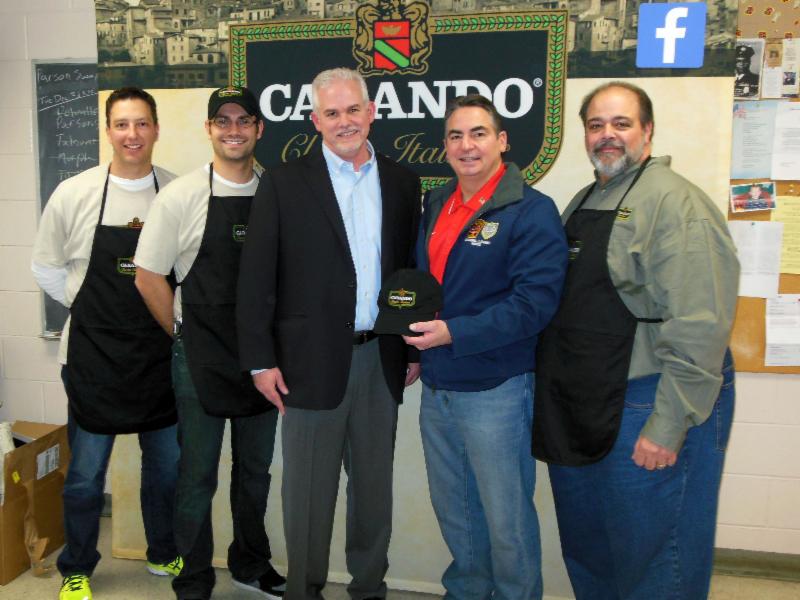 Carando Classic Italian Meats and Big Y Foods Inc. paid tribute to the 42 firefighters of the grocer's hometown of Springfield, Mass., with a holiday dinner at Mason Square Station 8. The Dec. 22 feast consisted of Carando premium dinner hams, mashed potatoes, green beans and pumpkin pie. Carando also donated hams to all 33 fire station in the city of Boston.
Carando, part of the John Morrell Food Group a subsidiary of Virginia-based Smithfield Foods, operates a production plant in Springfield and wanted to recognize the sacrifices of the city's firefighters, many of whom spend the holidays away from families and friends as they respond to emergencies.
"We can't thank our firefighters enough for their bravery and heroism," noted Carando VP and GM Dan Incaudo. "We know that to keep our community safe, many of them will spend their holiday away from their friends and family, and serving them dinner is just a small token of our appreciation. We hope that providing them this meal shows how grateful we are for their contributions to our city."
Happy to Serve
Present at the dinner along with the firefighters were Springfield Mayor Domenic J. Sarno, who honored the first responders for their service, and several Carando employees, who served the meal. Pictured left to right in the image above are Stephen Weaver, Carando; Mike Sargent, Carando; Dan Incaudo, Carando; Mayor Sarno; and Al Ferrentino, Carando
Of the ham donations to Boston fire stations, Incaudo said: "These are the men and women that serve us. This is our chance to say 'thank you' and let them know how that we don't take their service for granted."
Cincinnati-based John Morrell Food Group's other national and regional brands include Armour, Eckrich, John Morrell, Curly's, Patrick Cudahy, Carando, Healthy Ones, Margherita Kretschmar and LunchMakers.