Campaign Places Hot Potatoes Center Stage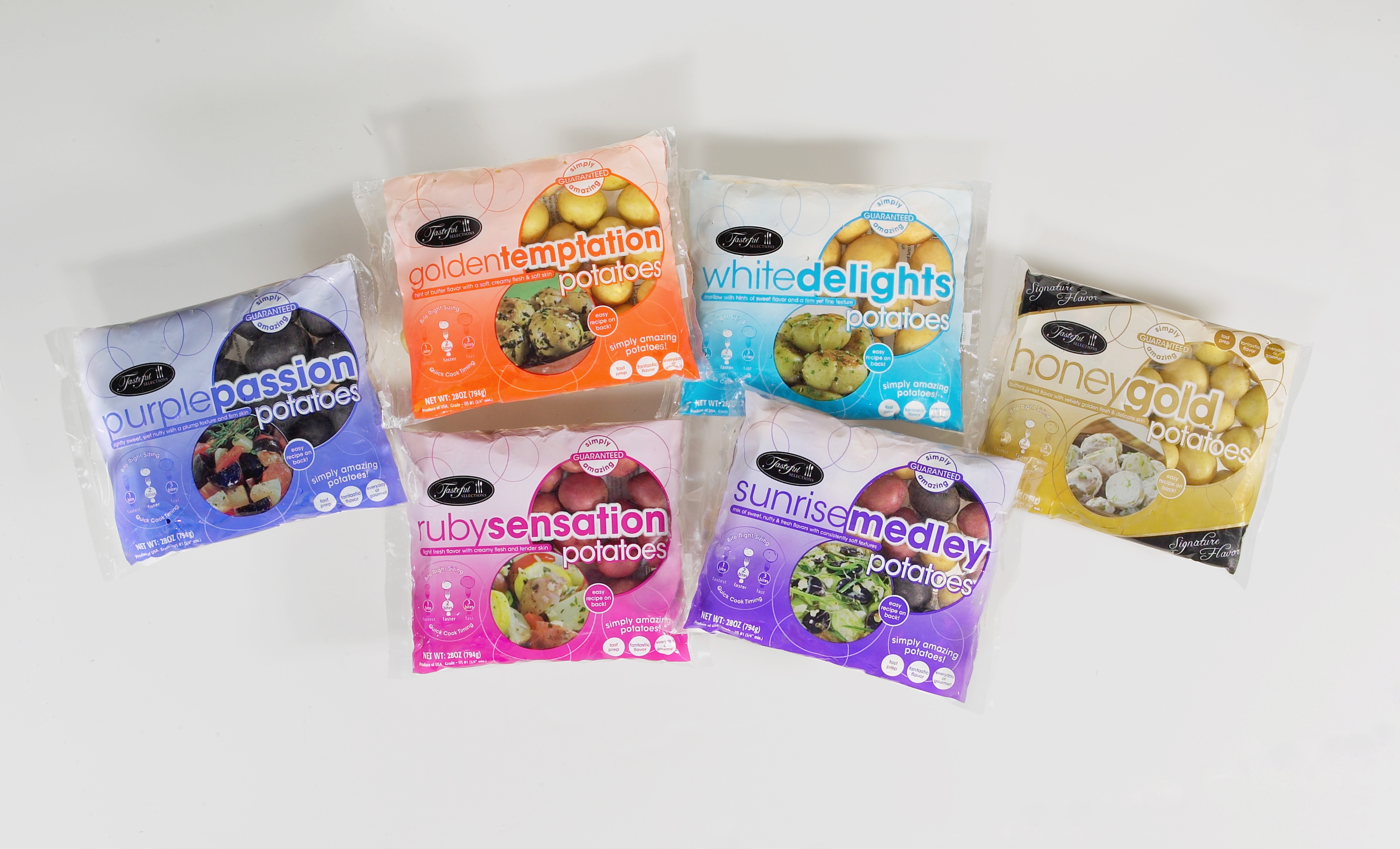 Tasteful Selections specialty potatoes made a unique retail debut in the Minneapolis-St. Paul metro area late last month at all Lund's and Byerly's stores with the "Create Ooh Ahh Moments" campaign.
The highly creative launch, which came six months after grower/shipper RPE revealed a new partnership with CSS Farms and Plover River Farms Alliance, Inc. to grow and market unique varieties of small potatoes, employed the talents of sketch comedy troupe Recovery Party. As part of the campaign, bemused shoppers in the Eagan, Minn., Byerly's store encountered such staged situations as troupe members eating potatoes, a "family" enjoying a potato dinner in the seafood section, and a talking potato head display.
Other components of the rollout included sample drops to local food writers and a variety of in-store events, among them POS signage, demos and cross-merchandising.
According to Minneapolis-based RPE, the kickoff resulted in strong first-week sales. Additionally, consumer reactions were captured in a video that can be viewed at http://www.youtube.com/user/TastefulSelections.
Nine varieties of Tasteful Selections potatoes are available in bulk and packaged SKUs, including Ruby Sensation, White Delight, Purple Passion, Sunrise Medley and Signature Honey Gold in 1- and 2-Bite sizes.
For additional information on the Tasteful Selections brand, call RPE at (800) 678-2789.