CAMA Introduces Winter Promo Kit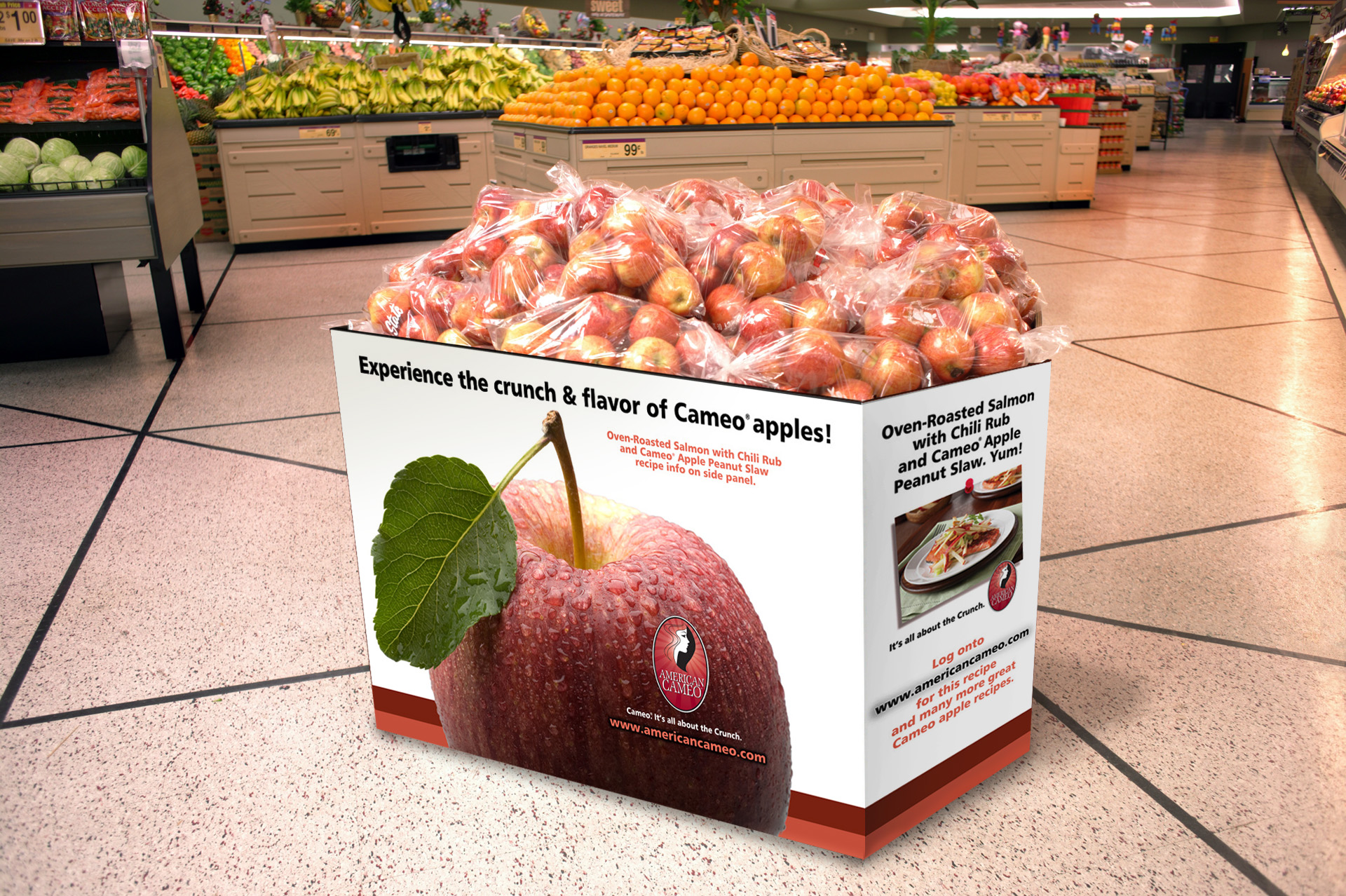 The Cameo Apple Marketing Association (CAMA) has rolled out a promotion kit to help grocers increase winter apple sales. The kit provides materials for a comprehensive marketing campaign consisting of in-store merchandiser bin displays, website downloads and social media.
The merchandiser is transported by truck from Washington along with the apples, and can be be set up in retail locations in under a minute. Each unit contains setup instructions and holds either bulk or bagged product. The merchandisers include a recipe for low-calorie chili-rubbed salmon with Cameo apples and peanut slaw, which can also be downloaded by consumers at the CAMA website. As well as providing the recipe, the campaign spotlights the Cameo variety's crispness through the tagline "Experience the Flavor and Crunch of Cameo Apples."
The Wentachee, Wash.-based association additionally employs advertising on Facebook and other types of social media.
"Cameo sales increased nationally by 45.4 percent in winter quarter 2010, compared to winter 2009," noted CAMA marketing program director Kevin Precht. "The category increased by 5 percent for that same period. Cameo helps retailers bring consumers back to the category after fall and drive new dollars and volume during the crucial winter period. This new winter Cameo promotional platform helps retailers drive sales by communicating the outstanding crunchiness and flavor of this variety to shoppers."
For more information, call (509) 665-3280 or visit www.americancameo.com.