Bruno's, Food World Collect Food for 1,900-plus Families in 1 Day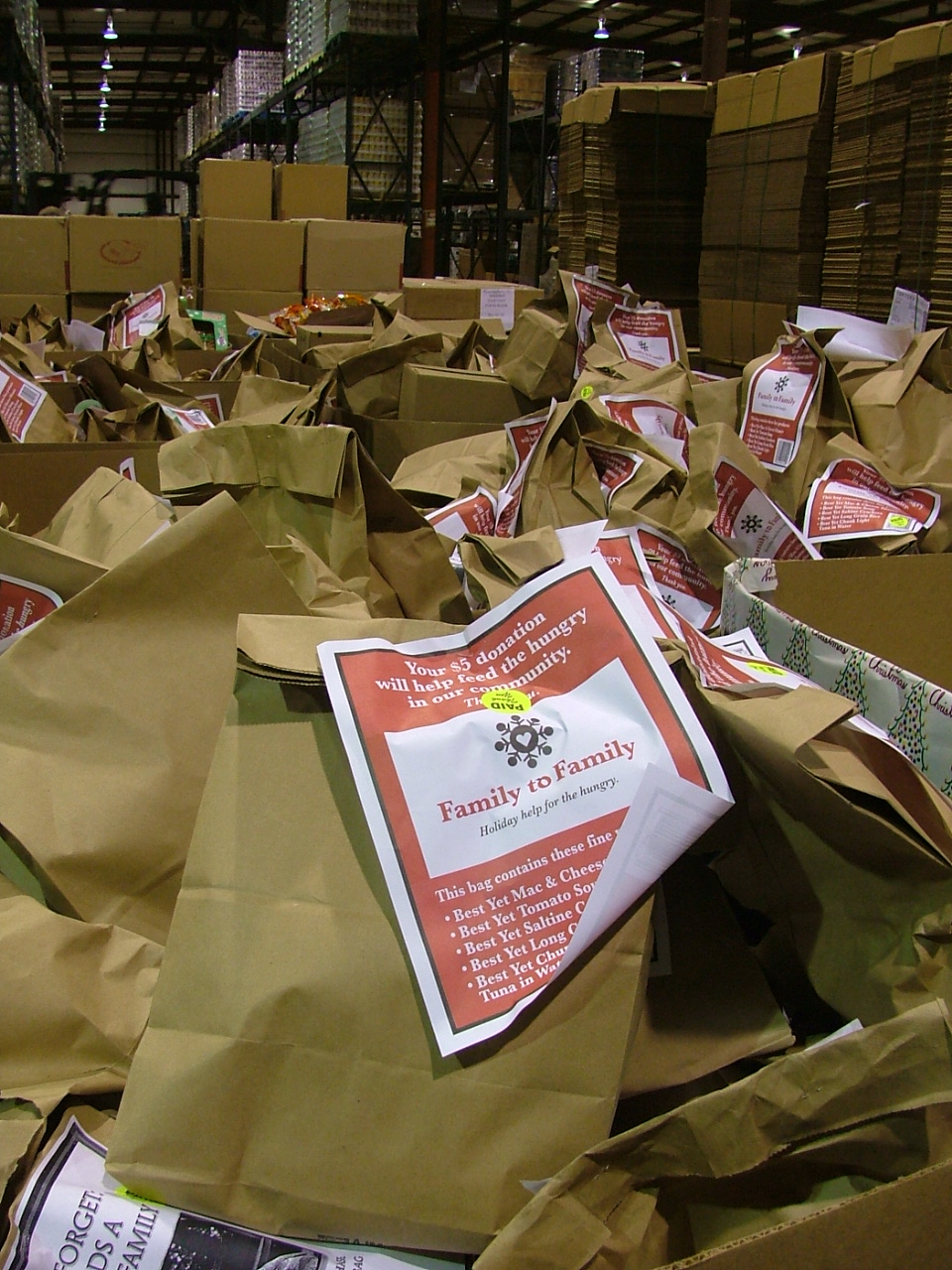 The Bruno's and Food World One Day Food Drive sponsored by local television affiliate Fox 6 on Dec. 17gathered enough canned goods to provide a meal for more than 1,900 families of four. The collected food went to area food banks in each of the three participating locations: Bruno's stores in Hoover and Tuscaloosa, Ala., and a Food World store in Rainbow City, Ala. During the morning TV show "Good Day Alabama," Fox 6 personalities reporting live from these locations encouraged viewers to collect their the most food for their respective cities and thus save the reporter at that store from going coatless on a chilly day. The friendly competition spurred a generous response from area residents, with donations coming in by the bagful and even the carload.
Most contributions came in the shape of $5 pre-packaged bags holding enough food for a family of four. Customers brought the bags to the 18-wheeler trailers parked outside of the stores, where the food was packed in bins to be taken to the food banks. The goal was to feed 1,000 local families, but actual donations were nearly double that number.
All of the food given by Hoover community members was delivered to the United Way Community Food Bank, along with a $15,000 donation from Bruno's and Food World. The money will go to purchase additional food as needed by the food bank for the holidays and beyond. Items gathered in Tuscaloosa went to the West Alabama Food Bank and in Rainbow City to The Love Center.
The one-day effort was part of the Family-to-Family Food Drive occurring at all 60 Southern Family Market locations. Stores collect nonperishable foods to stock local food banks for some time to come. To date, the stores have collected more than 27,400 of pre-packaged bags that feed a family of four.
Birmingham, Ala.-based Southern Family Markets (SFM) consists of all Bruno's, Food World and Southern Family Markets locations, as well as select Piggly Wiggly stores in Mississippi, Georgia and lower Alabama. All SFM stores are taking part in the Family-to-Family Food Drive that began on Nov. 1 and runs through Dec. 31.