10/11/2018
BJ's Set to 'Welcome One and All'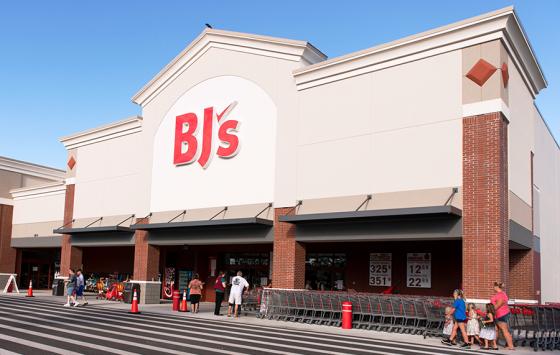 BJ's Wholesale Club Holdings Inc. will roll out Welcome One and All, a free event running Oct. 15 through Nov. 4 that will enable all shoppers to experience the benefits of BJ's membership, without any fee or commitment.
For the duration of the event, all visitors to BJ's can take advantage of its value prices and enhanced assortment, as well as to find out about its new digital features. The retailer's recently expanded offering of online shopping options for members includes Shop BJ's.com – Pick Up in Club, add-to-card digital coupons, same-day delivery and the BJ's mobile app.
"At BJ's, we're committed to providing unbeatable value and outstanding service," said Lee Delaney, the company's EVP and chief commercial officer. "We've transformed our clubs with convenient new services and great products, giving members more ways to save time and money. We're proud to showcase the new BJ's Wholesale Club, and we welcome all shoppers to experience what a BJ's membership has to offer."
Shoppers not currently enrolled as members can sign up for a free three-month trial membership or join for $25 for 12 months with BJ's Easy Renewal. Those who sign up for BJ's membership in-club during the Welcome One and All event additionally get one free delivery through Nov. 4 on a same-day-delivery order through delivery.bjs.com.
Other benefits of membership include savings of 25 percent or more on groceries, low gas prices and, as BJ's is the only major wholesale club to offer a full-service deli with premium meats and cheeses, the option of custom-cut fresh meats.
Westborough, Mass.-based BJ's operates 215 clubs and 136 BJ's Gas locations in 16 states.