12/16/2013
Big Y Express Fuel & Convenience Debuts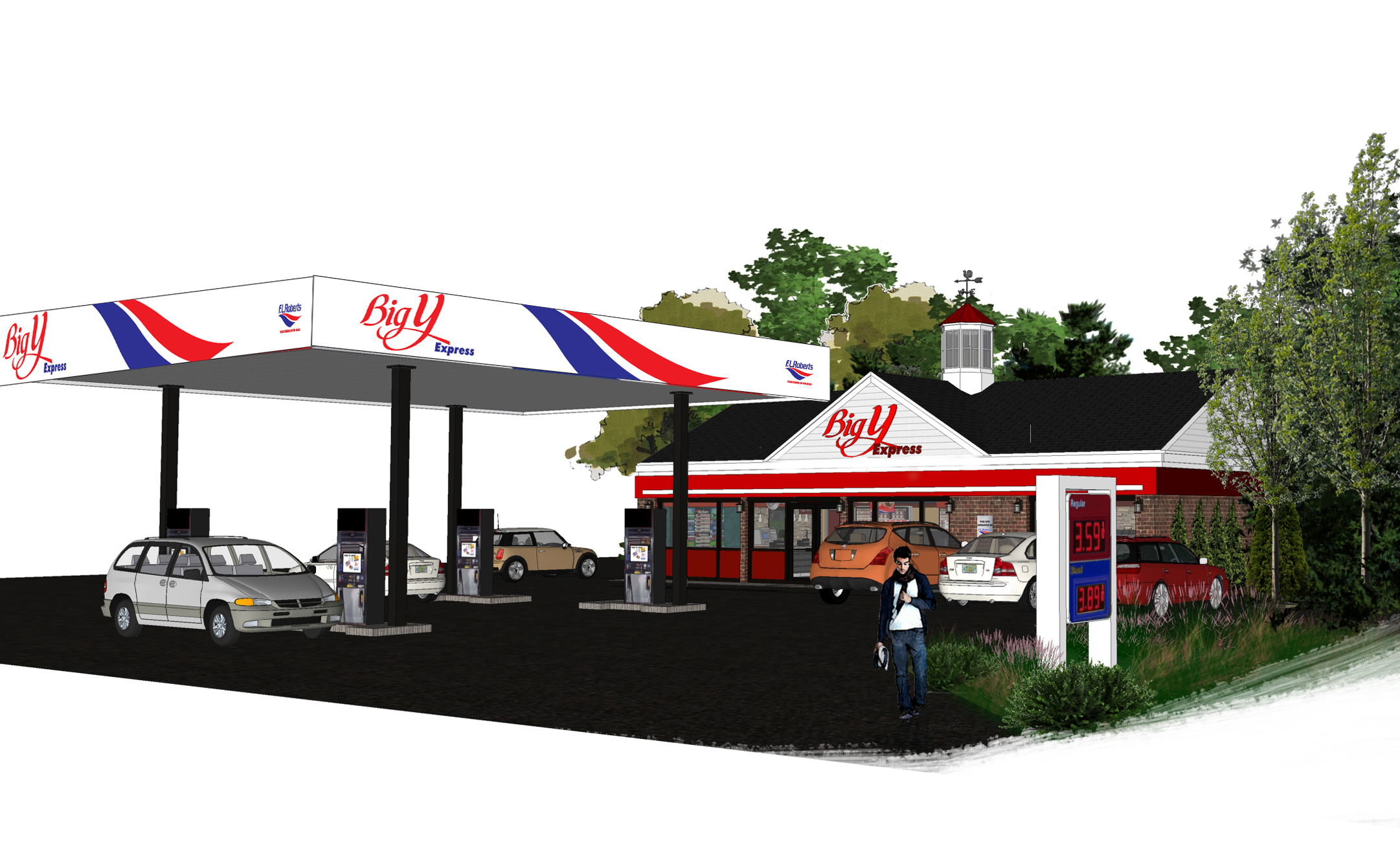 The first-ever Big Y Express Fuel & Convenience has opened in Lee, Mass., on Route 20 off exit 2 of the Massachusetts Turnpike. The new venture is the result of a partnership between two long-established family-owned and -operated businesses based in western Massachusetts: Big Y Foods Inc. and F.L. Roberts & Co.
Located near a Big Y's World Class Market, the 2,000-square-foot Big Y Express incorporates new and unique retail design and merchandising trends, according to the Springfield, Mass.-based grocer. The concept features the traditional F.L. Roberts product mix, along with many Big Y proprietary private-brand products including grocery, snacks and freshly made ready-to-eat offerings such as sandwiches, hot dogs, fountain soda, coffee, pastries and fresh fruit.
Further, shoppers can use F.L. Roberts Rewards-PLUS loyalty cards and Big Y Silver Savings Club cards for additional gasoline and food discounts, and Big Y's Express Rewards silver and gold coins can be redeemed for cents off per gallon at the pump.
"We get the best of both worlds with our Big Y Express partnership," noted Big Y President and COO Charles L. D'Amour. "On the one hand, we are learning about gas stations and convenience stores. On the other, we are providing our expertise in food, coupled with our strong private brand, to enhance the experience for our customers."
Added Steve Roberts, president of Springfield-based F.L. Roberts: "Two well-established companies have combined their expertise to help each other grow to better service our customers and communities."
When asked by Progressive Grocer about future Big Y Express locations and openings, a company spokeswoman said she had "no idea at this time."
Other supermarket chains that also own and operate gas and convenience stores include Coborns in Minnesota, Pittsburgh-based Giant Eagle and K-VA-T, based in Abingdon, Va., which operates stores in Kentucky, Virginia and Tennessee.
Big Y operates 61 locations in Connecticut and Massachusetts, with more than 10,000 employees. F.L. Roberts' network of almost 60 sites in Massachusetts and Connecticut consists of 26 convenience stores, 20 car washes, nine jiffy lubes, two truck-fueling centers and the Whately Diner.