Bi-Lo, Dole Battle Hunger with Bananas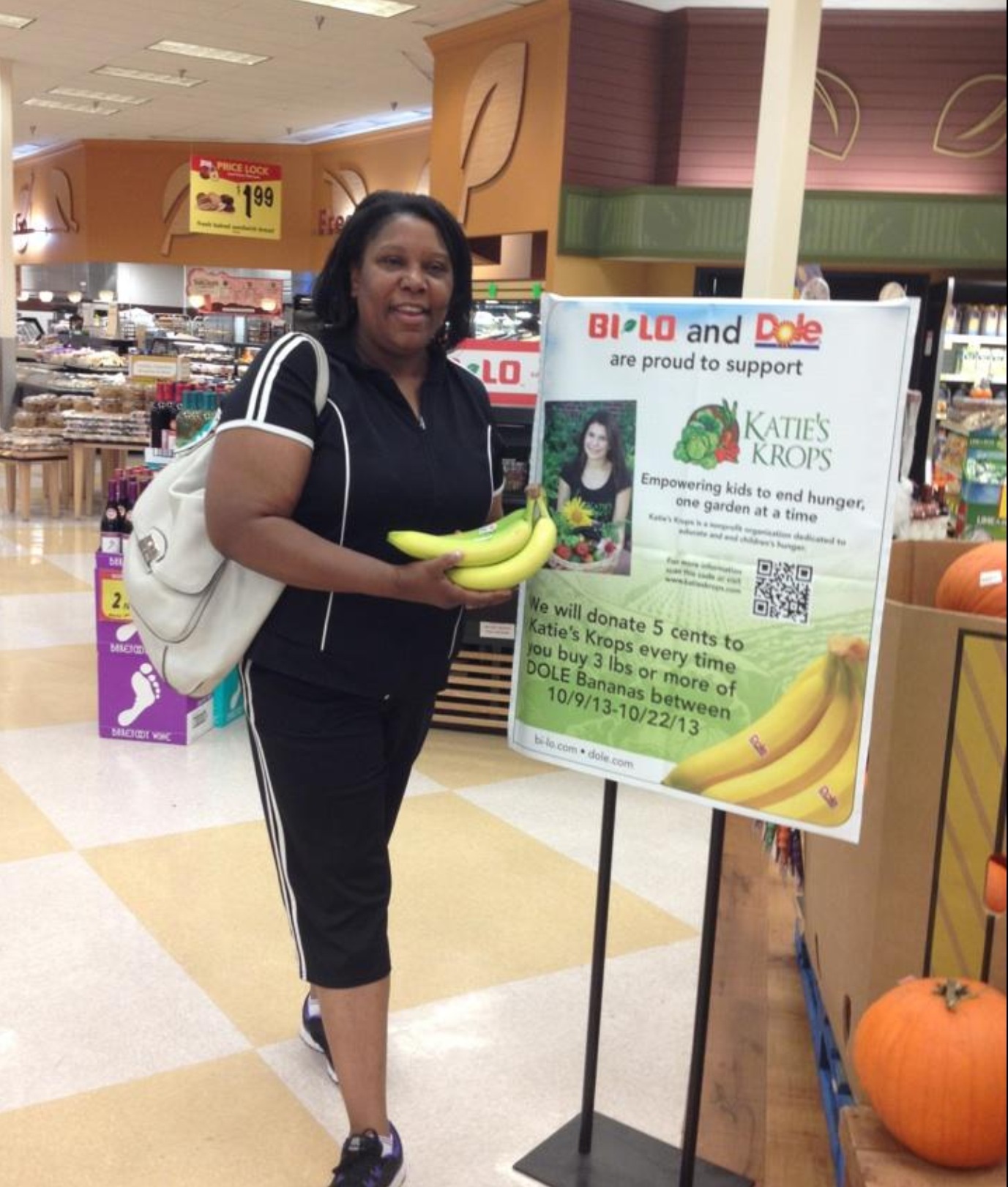 Through Oct. 22, Bi-Lo will donate 5 cents to anti-hunger group Katie's Krops each time a customer buys 3 or more pounds of Dole bananas at any Bi-Lo store.
"As a local grocer, we're committed to supporting programs that address hunger in our community, like Katie's Krops," noted Mary Kellmanson, SVP of marketing for Jacksonville, Fla.-based Bi-Lo, adding that the grocer is "the first grocery chain to launch a program like this with Katie's Krops."
"With the support of Bi-Lo and Dole, Katie's Krops will be closer to reaching our goal — to have at least one garden in all 50 states that is donated to feed people in need," said Katie Stagliano, founder of Katie's Krops, a Summerville, S.C.-based nonprofit organization that helps children start their own vegetable gardens and donate the harvest to help feed the hungry. "The money raised helps us educate and empower kids to start and maintain vegetable gardens of all sizes, ultimately ending hunger."
Bi-Lo Holdings LLC, the parent company of Bi-Lo and Winn-Dixie, employs nearly 60,000 associates who serve customers in 686 grocery stores in Alabama, Florida, Georgia, Louisiana, Mississippi, North Carolina, South Carolina and Tennessee.