A&P Rolling Out PL Specialty Line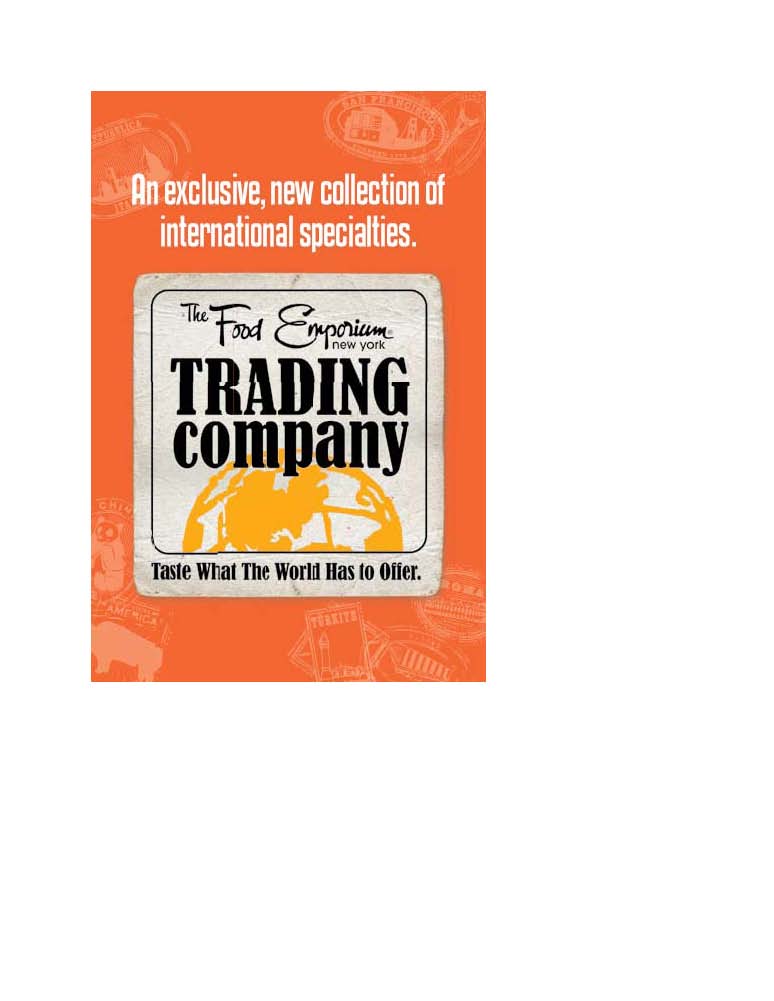 The Great Atlantic & Pacific Tea Co. is introducing a collection of international specialty foods under The Food Emporium Trading Company brand, named for the Montvale, N.J.-based grocer's gourmet food banner. Besides being available at The Food Emporium, the items will be carried at the company's A&P, SuperFresh and Waldbaum's stores.
"From the markets of Marrakech to the olive groves of Italy from the best bakeries to the tropics of Thailand, The Food Emporium Trading Company has searched far and wide to bring back some of the best undiscovered culinary garnishes, snacks and sauces," A&P breathlessly noted in a statement revealing the brand launch, although a request for further details on specific products offered and when they would arrive in stores had not been answered at presstime.