A&P, BrightFarms Team for Locally Grown Produce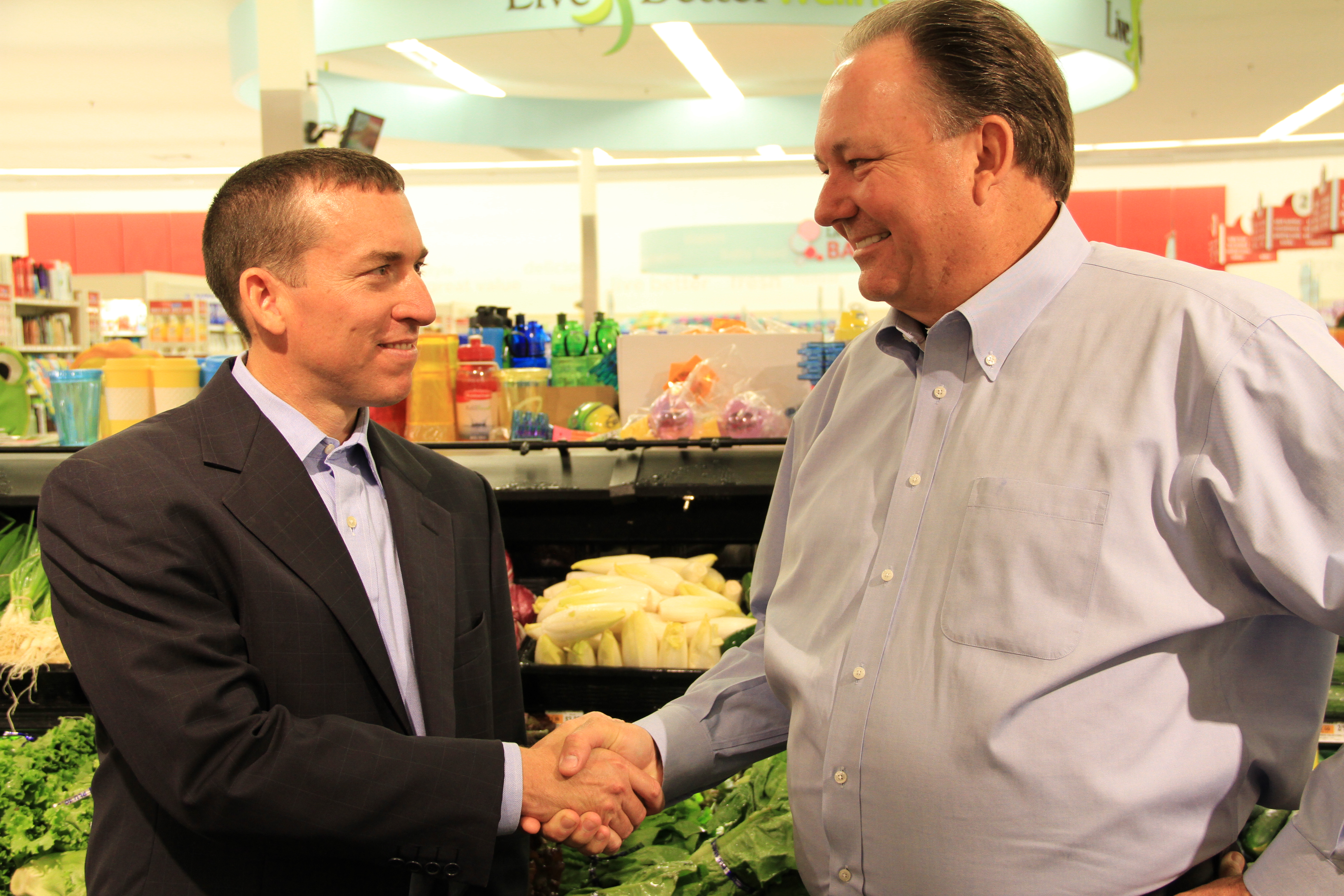 The Great Atlantic and Pacific Tea Co. Inc. (A&P) and BrightFarms Inc. have formed an exclusive partnership to deliver the fresh local produce to the Montvale, N.J.-based grocer's family of stores. A&P has signed the grocery industry's third long-term produce purchase agreement (PPA), thereby becoming the only retailer of BrightFarms' Brooklyn-grown produce from what the New York-based supplier says will be the world's largest rooftop farm.
In response to rising consumer demand for local produce and forging personal connections with farmers and producers, BrightFarms finances, builds and operates greenhouses at or near supermarkets. The company's Brooklyn greenhouse is projected to grow up to 1 million pounds of produce annually, enabling customers to buy locally grown lettuce, tomato, and herb varieties at New York metropolitan-area A&P, The Food Emporium, Pathmark or Waldbaum's stores in the near future.
"Partnering with BrightFarms is a phenomenal opportunity to provide our customers with the freshest, local, and most sustainable produce in the supermarket aisle," said A&P president and CEO Sam Martin (pictured to the right of Brightfarms CEO Paul Lightfoot in the above photo), the star of a current marketing campaign reflecting the chain's commitment to providing better products and shortening its supply chain, which includes adapting each store to reflect the neighborhoods it serves. "We are committed to being the No. 1 food and drug store in the neighborhoods we serve, and this partnership gets us one step closer to achieving that goal."
"A&P is a superb partner because it shares our dedication to being good stewards of the communities it serves," added Lightfoot, adding that the company's "quality produce … grown and sold within the same community [is offered] at an incredible value to our Northeastern neighbors."
A greenhouse groundbreaking event is scheduled for September 2012, with a ribbon-cutting ceremony scheduled for the opening of the greenhouse, in the first quarter of 2013. When completed, the multiacre farm, featuring a state-of-the-art hydroponic greenhouse, will occupy 100,000 square feet of rooftop space, establishing a new national model for urban agriculture, according to BrightFarms.
A&P operates 320 stores in six states under the following banners: A&P, Best Cellars, Food Basics, The Food Emporium, Pathmark, Superfresh and Waldbaum's.