Amazon Introduces Prime-Exclusive Pet Care Private Label
Get great content like this right in your inbox.
Subscribe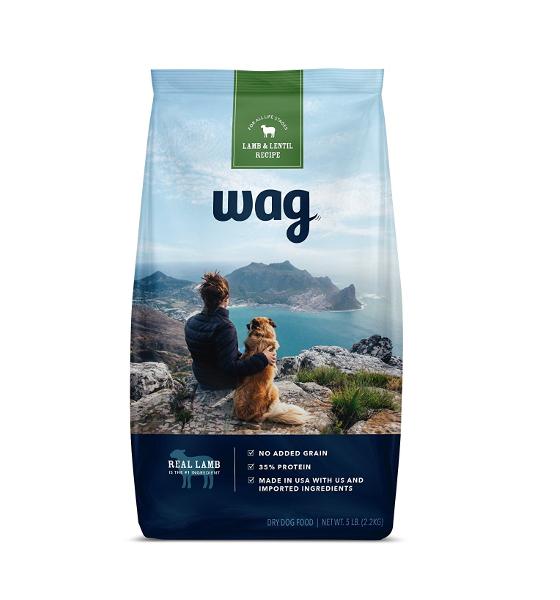 Amazon has debuted a private label for pet care called Wag, comprising "all the essentials for your best furry friends," the ecommerce giant said on its website.
Currently consisting of nine types of dry dog food, the brand will expand to include more pet supplies over time, Amazon assured on the private label's page. Products can be purchased only through the Amazon Prime membership program, which, beginning tomorrow, will cost $119 annually.
The new brand's name comes from Amazon's acquisition of Quidsi and its ecommerce properties in 2011 for $545 million, all of which were shut down last spring. Wag.com was one of those properties.
A report from market research firm Packaged Facts, based in Rockville, Md., says Amazon sees pet products as a "top category of interest," declaring it as such several years ago. That interest is not expected to die down anytime soon: In another report, the Rockville, Md.-based research firm estimates that Amazon's pet product sales hit $2 billion, a 40 percent rise compared to the year prior. Wag will only drive that number higher.
"Pet products are among the fastest-growing online retail categories and Amazon is leading the way," said David Sprinkle, research director for Packaged Facts. "The scariest part for competitors is that recent news indicates the ecommerce juggernaut is still coming on strong and unabated in the U.S. pet industry, reaffirming its commitment to pet products and now pet food."
Amazon's aspirations to dominate all CPG categories and expand both online and brick-and-mortar retail operations across both foods and nonfoods show that the Seattle-based company's threat crosses retail sectors, with big-box specialty pet products retailers particularly being affected. Even despite PetSmart's 2017 acquisition of Chewy.com, which the report says gave the retailer an "admirable jump," Amazon topped the list of leading websites for pet-product purchases, Packaged Facts Q1 2018 National Pet Owner Survey revealed. It attracted 55 percent of those who purchased pet products via ecommerce, followed by Chewy at 26 percent, PetSmart at 19 percent, Petco at 17 percent, and Walmart/Sam's Club at 14 percent.