06/28/2018
Amazon Intends to Give Online Shoppers Hassle-Free Pharmacy Experiences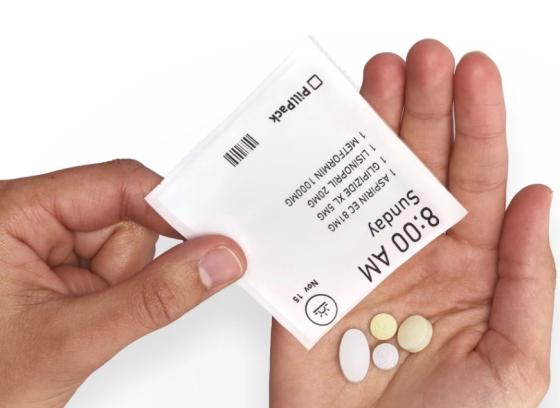 Ecommerce giant Amazon has announced its agreement to acquire online pharmacy PillPack, which, on its website, calls itself a "full-service pharmacy that sorts your medication by the dose and delivers to your door."
PillPack is designed to provide the "best possible" customer experience for people who take multiple daily prescriptions. To do this, PillPack promises shoppers that by using them, they never have to:
Sort their medication – PillPack sorts the medication by dose into individual packets
Wait in line at a pharmacy – PillPack delivers directly to the home, every month
Chase down refills – PillPack works with customers' doctors to automatically manage refills
The company, which is based in Manchester, N.H., markets itself as a hassle-free alternative to traditional pharmacies, asking site visitors, "Isn't it time that a pharmacy made it easier for you to take your medication?" and responding, "We think so."
"Together with Amazon, we are eager to continue working with partners across the healthcare industry to help people throughout the U.S. who can benefit from a better pharmacy experience," said TJ Parker, cofounder and CEO of PillPack.
Jeff Wilke, Amazon CEO Worldwide Consumer called out PillPack's visionary team and its combination of deep pharmacy experience and focus on technology as a major driver behind the acquisition.
"PillPack is meaningfully improving its customers' lives, and we want to help them continue making it easy for people to save time, simplify their lives, and feel healthier," he said. "We're excited to see what we can do together on behalf of customers over time."
PillPack, on its website, lists Accel Partners, Atlas Venture, CRV, Founder Collective, Menlo Ventures, Sherpa Ventures and Techstars as investors. It lists its funding at $118 million.
It also notes that currently it is an in-network pharmacy with all major pharmacy benefit managers, including CVS Caremark, Express Scripts, Optum Rx, Prime Therapeutics, Humana Pharmacy Solutions, Cigna, Aetna, MedImpact, EnvisionRx, and CastiaRX. As part of these relationships, PillPack is also in network with most major Medicare Part D plans.
Completion of this transaction is subject to regulatory approvals and other customary closing conditions. The parties expect to close the transaction during the second half of 2018. 
Seattle-based Amazon operates 470 stores in the United States, Canada and the United Kingdom under the Whole Foods Market banner. Through the Austin, Texas-based natural grocer, it lands at No. 8 on Progressive Grocer's Super 50 list of top grocers in the United States.