Aldi Pushes Forward, Lidl Steps Back
Get great content like this right in your inbox.
Subscribe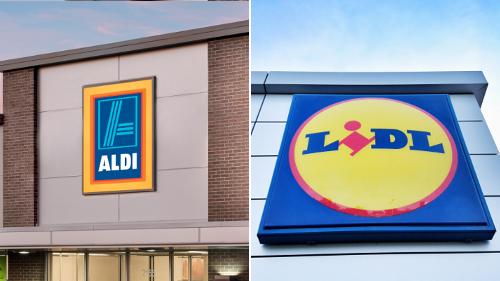 With hard-discounters among those favored to conquer the grocery retailing world, the best-known practitioners find themselves on very different roads.
Aldi, which has spent the past four decades building infrastructure and a loyal following in the United States, is on track toward its goal of reaching 2,500 stores by 2022.
Last July, Batavia, Ill.-based Aldi announced plans to open a regional office and distribution center near Phoenix by 2020, evidently as a base of operations for a western expansion that also includes Southern California. This week, the Arizona Republic reported the expected sites for eight Aldi food stores in the metro Phoenix area.
At the same time, Lidl – Aldi's overseas nemesis – announced yet another retrenchment as it pulled out of a deal to acquire a parcel on which to build its first store in Alabama. This follows previous moves by the German hard-discounter to pull back and recalibrate plans for expansion in other regions. In fact, earlier this year, Lidl revealed that it expected to open only 20 U.S. stores in 2018, rather than the 100 originally planned.
Last October, I wrote how I was not surprised that Lidl's inaugural novelty seemed to be wearing off in its introductory markets. I was skeptical from the start based on what I perceived as overconfidence on part of the discounter, demonstrated by site searches as far west as Texas before it opened its first doors in the overstored southeast.
Leading the reassessment of Lidl's growth strategy will be a new president and CEO for its Arlington, Va.-based U.S. operations, Johannes Fieber, appointed in mid-May.
A Lidl spokesperson told PG this week the discounter has not set any timelines for its Alabama expansion and will be focusing on expanding and opening stores along the East Coast.
But it's clear that Lidl is finding the U.S. grocery market a much tougher row to hoe than it expected when launching here a year ago. To be sure, the market is more competitive now than ever and getting more so.
A plus for Lidl is that the value segment is growing. But with Aldi so entrenched and pushing its own aggressive expansion, Lidl may not attain the level of success in the U.S. on the timetable that it originally planned.