Albertsons is Latest Grocer to Fight Opioid Crisis
Get great content like this right in your inbox.
Subscribe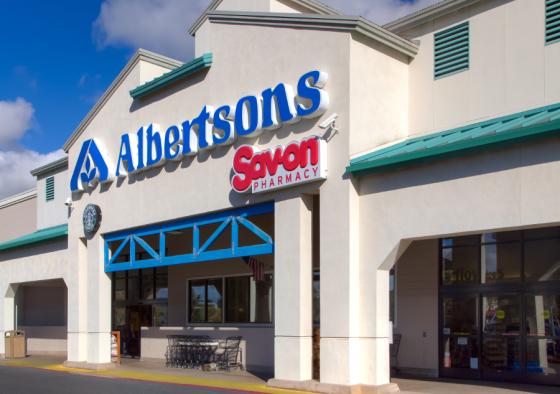 Continuing the fight grocers are bringing to the opioid crisis, Albertsons Cos., through more than 1,600 of its pharmacies across 21 states, has given pharmacists the ability to independently provide naloxone, a medication used to reverse the impacts of an opioid overdose, and to educate patients and caregivers about its use.
Patients can obtain this life saving drug through a variety of channels, including a prescription from a physician. Specific state legislation, including standing orders and collaborative practice agreements, also allow patients to receive naloxone directly from many of their local Albertsons Companies pharmacies.
The announcement comes after the recent recommendation from U.S. Surgeon General, Dr. Jerome M. Adams, that naloxone be more readily available for those at risk or able to help save lives. Narcan, an FDA-approved naloxone nasal spray for the treatment of a known or suspected opioid overdose, is available in all Albertsons Cos. pharmacies.
Pharmacies receiving the drug include locations under store banners Acme, Albertsons, Carrs, Jewel-Osco, Safeway, Pavilions, Randalls, Shaw's, Star Market, Tom Thumb, United and Vons, operated in the following states: Alaska, Arizona, California, Colorado, Idaho, Illinois, Louisiana, Maryland, Massachusetts, Montana, New Hampshire, New Jersey, New Mexico, Nevada, Oregon, Pennsylvania, Texas, Vermont, Virginia, Washington and Wyoming.
"Our pharmacy teams are on the front lines in combating the opioid epidemic, serving impacted patients and their families every day," said Mark Panzer, SVP of pharmacy health and wellness, Albertsons Cos. "Our ability to bring naloxone to those who may be at risk of an overdose, and training patients and their caregivers on how to effectively administer the drug, may save lives. Our pharmacists are standing by as a resource for all patients and caregivers who may have questions about naloxone."
Other food retailers over the past year have done similar to Albertsons Cos. in the fight against the national opioid crisis, including:
Hy-Vee, which is partnering with the Minnesota Department of Health to provide naloxone without a prescription at its pharmacies in the state, the sixth in the Midwestern grocer's eight-state footprint to offer the anti-overdose medication without a prescription.
Walmart, which, among other initiatives, is working to make naloxone available for sale behind the counter or for dispensing by a pharmacist in all states where the law permits.
Big Y, which now provides naloxone without a prescription at all 39 of its Pharmacy and Wellness Centers.
Albertsons Companies operates stores across 35 states and the District of Columbia under 20 banners, including Albertsons, Safeway, Vons, Jewel-Osco, Shaw's, Acme, Tom Thumb, Randalls, United Supermarkets, Pavilions, Star Market, Haggen and Carrs. In its 2018 list of the top 50 grocers in the United States, Albertsons Cos. ranked No. 3, reporting $61.3 billion in sales during its most recent complete fiscal year.