Ahold USA Divs. Tout Sustainability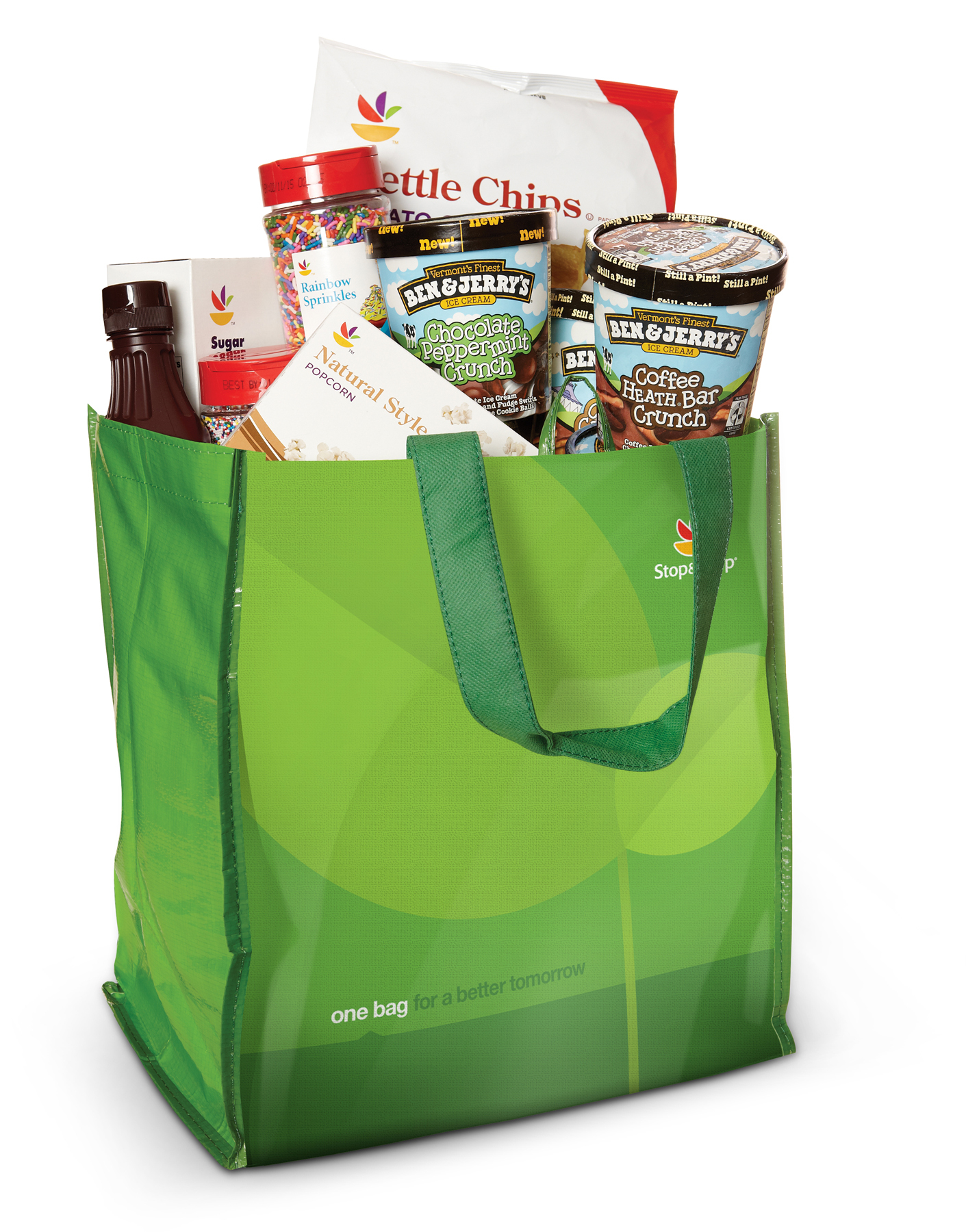 In celebration of Earth Day on April 22, The Stop & Shop Supermarket Co. and Giant Food of Landover, Md., are making sure shoppers know that the Ahold USA-owned grocery operators are doing their bit for the environment.
"From recycling initiatives to building sustainable stores, Stop & Shop continues to support meaningful, mutually beneficial partnerships that help bring green behavior into the workplace," said Don Sussman, president of Stop & Shop New York Metro Division in Purchase, N.Y. "We believe that the principles of Earth Day should be celebrated each and every day of the year."
"Making efforts to reduce our impact -- and encouraging our customers to do the same -- is crucial to protecting and preserving the communities in which we live and work," added Jamie Miller, public and community relations manager for Giant.
To that end, both banners have launched a "Sustainable Choice" program to aid customers in selecting products that are sustainable, safe and responsibly produced. In the seafood department, a "Sustainable Choice" icon shows customers which seafood items have been responsibly farmed or fished, are certified by a qualifying eco-label, or are listed on the New England Aquarium's Best Choices list, with additional eligible seafood items and Stop & Shop brand items to receive the icon over the next two years.
Additionally, by 2020, the chains have set a goal to get to "Zero Waste" by diverting 90 percent of waste going to landfills and incineration to other uses, including the expansion of organic recycling programs and the identification of new opportunities for recycling cardboard and plastic. Currently, all Stop & Shop and Giant stores are able to recycle or reuse organic material.
To further cut down on waste going to landfills, the banners are encouraging customers to bring reusable bags with them whenever they shop. Last year, Stop & Shop saved approximately 15 million plastic and paper bags and Giant saved about 100.5 million. The companies are also working with associates to reduce the number of plastic and paper bags used, by ensuring they're properly filled to avoid unnecessary extra bags.
In honor of Earth Day, both chains have rolled out a special green reusable bag now available in all stores for a limited time (Stop & Shop's is pictured above0, and every time a customer shops at either banner using one or more reusable bags through May 30, the customer will automatically be entered at checkout to win free groceries for one year.
Additionally, Stop & Shop's Arverne and Oceanside, N.Y., stores, and Giant's Burtonsville, Md., locaton recently received Leadership in Energy and Environmental Design (LEED) certification from the U.S. Green Building Council (USGBC), and many of the grocer's associates in the New York metropolitan area are volunteering their time to help clean up beaches, parks, playgrounds and areas affected by Hurricane Sandy.
"Our 'Green' Store Captains and associates will also help educate customers on the benefits of recycling, while several stores will provide recycling containers for customers to dispose of their unwanted belongings and prevent them ending up in landfills," said Arlene Putterman, manager of public and community relations for Stop & Shop's New York Metro Division. "Associates with a green thumb will celebrate Earth Day by helping with landscaping efforts, including mulching and planting shrubs and plants."
Further, both Stop & Shop and Giant are committed to reducing their respective carbon footprint by 20 percent by 2015. For more information on the banner's green practices, see Ahold's 2012 Responsible Retailing Report.
Stop & Shop employs about 63,000 associates and operates more than 400 stores throughout Massachusetts, Connecticut, Rhode Island, New Hampshire, New York and New Jersey. Giant Food LLC operates 170 supermarkets in Virginia, Maryland, Delaware and the District of Columbia, and employs around 20,000 associates.