AG New England Golf Tourney Raises $30K-plus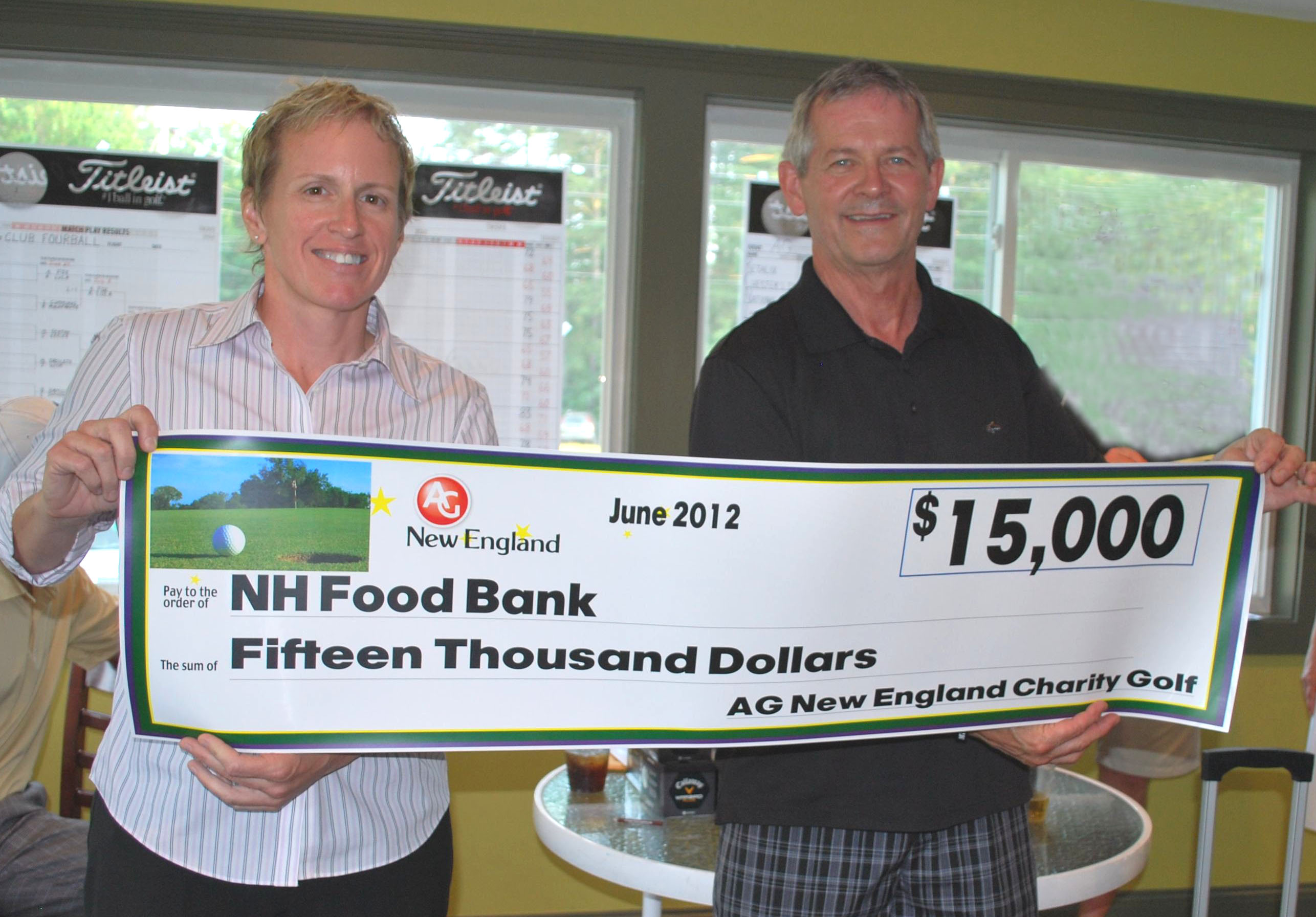 Associated Grocers of New England's recent 4th Annual Charity Golf Tournament in aid of Share Our Strength's "Cooking Matters" program and the New Hampshire Food Bank raised more than $30,000. Participating in the event, which took place at the Plausawa Valley Country Club near AG New England's distribution center in Pembroke, N.H., were retailers, associates, and supporting brokers, vendors, and manufacturers. To date, the wholesaler has raised more than $100,000 to help charitable organizations engaged in anti-hunger efforts.
"We're very pleased, once again, to support Share Our Strength, [which] weaves together a network of community groups, activists, and food programs to catch every at-risk child in America with the goal that not one grows up hungry," said AG New England president and CEO Mike Bourgoine. "And this year, the tournament also benefited the New Hampshire Food Bank, [which] is facing their greatest challenges ever, as the need to feed New Hampshire's hungry is at an all-time high."
Burgoine (at right in above photo) presented checks for $15,000 each to Mel Gosselin, executive director of Manchester-based New Hampshire Food Bank (at left in photo), and Michelle Camiel, eastern Massachusetts manager of Share Our Strength's Cooking Matters program. A $1,000 check from Wallingford, Conn.-based logistics solutions provider Reverse Solutions also went to the food bank.
Owned entirely by independent retail grocers as members of a cooperative, AG New England serves more than 600 stores in Maine, Connecticut, Rhode Island, Massachusetts, New Hampshire, Vermont and the upstate New York/Albany area.