AFPD Names Arabo as President and CEO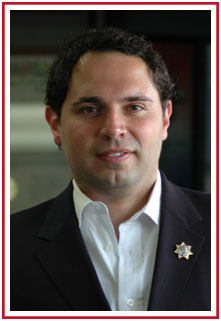 The Associated Food & Petroleum Dealers' board of directors has named Auday Arabo its new president and CEO. Having served as AFPD's COO for the past two years, Arabo replaces Jane Shallal, who retired from the position after five years of service.
"It is an honor and privilege to be selected as the new AFPD president and CEO," Arabo said. "I am humbled by the board of director's strong support and confidence in my leadership abilities."
Arabo immigrated to San Diego with his family from Baghdad, Iraq in 1979. He graduated from San Diego State University before joining the staff of U.S. Rep. Brian Bilbray as a legislative correspondent. Later, Arabo returned to San Diego and graduated from California Western School of Law and served as a prosecutor in the San Diego County District Attorney's Office.
Arabo had been raised in the small grocers' business and wanted to use his knowledge of retail, government relations and the law to help improve California independent retail industries. As the driving force behind the 2007 merger between the California Independent Grocers and Convenience Stores and the California Beverage Merchants, Arabo created the Neighborhood Market Association, the largest independent grocers association on the West Coast, and served as the organization's president and CEO. Shallal recruited him to join AFPD as COO in December 2008.
"AFPD will be facing some new challenges in this tough economy, but we are confident and look forward to facing each obstacle in stride," Arabo said. "AFPD has had an incredible 100 years of history in the business community, but I firmly believe our best days are yet to come."
With more than 4,000 members, the Associated Food & Petroleum Dealers is the leading association serving as the voice of the retail food, beverage, and fuel industries in Michigan and Ohio.