03/05/2018
AFFI Launches Food Safety Tool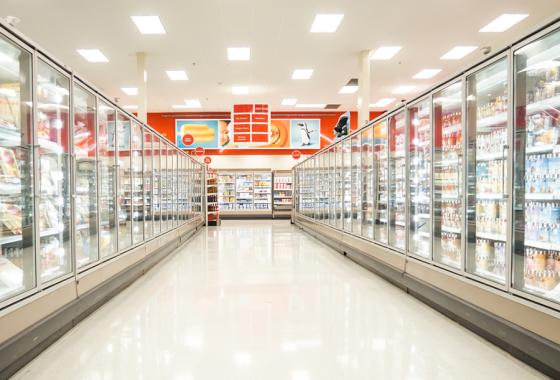 The American Frozen Food Institute (AFFI) has introduced "How to Validate a Blancher," a unique tool designed exclusively for the frozen food industry, during the 2018 AFFI Frozen Food Convention (AFFI-CON) in Las Vegas. Frozen food manufacturers can make use of the new tool as they implement requirements of the Food Safety Modernization Act. 
Specifically, industry members can incorporate the resource into a facility's food safety plan as they evaluate the application of their processing equipment for pathogen control and apply appropriate monitoring technologies, ultimately attaining higher Listeria monocytogenes control and prevention.
"A key component of AFFI's goal to advance food safety includes providing AFFI members and the entire frozen food industry with educational resources that represent the industry's best thinking," noted Alison Bodor, president and CEO of the McLean, Va.-based trade organization. "Especially in the area of developing and implementing most effective food safety practices, the entire industry must work together."
The tool features input from more than 70 food safety experts from 42 AFFI member companies comprising the organization's Food Safety Working Group.
Key to the development of best frozen food safety practices was a commitment from AFFI's board of directors, in the form of a food safety resolution "committing their organizations and calling on others in the industry to collaborate and develop common best food safety practices for the frozen food and beverage industry," according to Bodor. "This is just one example of what our members can do by working together and actively committing to a continuous process of sharing best practices and learning from each other."
AFFI will issue additional best food safety practices for sanitation, sanitary design of equipment and facilities, process validation and environmental monitoring throughout the year.
The free resource is available on AFFI's website.
In other AFFI news, the election of the organization's 2018 officers and board of directors took place at the annual membership meeting held in conjunction with AFFI-CON 2018.
The newly elected officers are Shawn Campbell, president and CEO of farmer-owned cooperative NORPAC, as chair; Mike McEvoy, of Sargento, as vice chair; and Stan Firestone, of Firestone Pacific Foods, as immediate past chair. The nine board members elected are Maria Ellis, of McCain Foods, USA Inc.; Wesley Eubanks, of The Pictsweet Co.; Jim Gratzek, of SunOpta; Dylan Marks, of Arbre Group Holdings; Mike McEvoy, of Sargento; P.J. Mecozzi, of Del Mar Food Products; Chris Rhynalds, of Lamb Weston; Glen Tellock, of Lakeside Foods; and Jeff Varcoe, of Schwan's Co.
According to Bodor, "Each individual brings a wealth of knowledge and experience, which will contribute to AFFI's number one goal of advancing food safety."
A total of more than 1,500 attendees gathered in Vegas for the annual industry conference.