09/06/2017
5 Ways to Find Seasonal Candy and Snack Success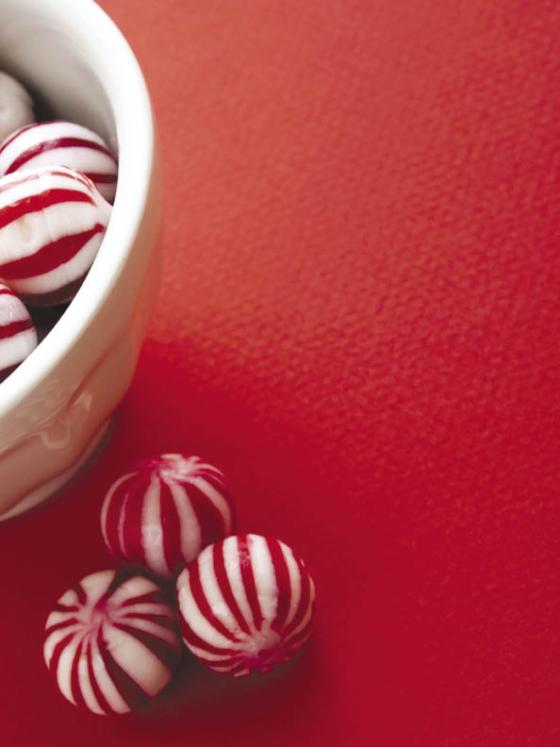 At SpartanNash, it's never too early to start thinking about the holidays.
"The fall/winter holiday season is very important to take advantage of the increased customer traffic in our SpartanNash stores," notes Larry Pierce, EVP of merchandising and marketing at the Grand Rapids, Mich.-based food wholesaler and retailer. "In mid-August, our stores will be set and ready for Halloween, which is when our holiday candy season starts. We drive incremental Halloween candy volume by offering product early, because it helps our customers shift their mindset. When a customer buys seasonal candy earlier, they will consume it and buy more!
"From there, we move right into Christmas candy and follow the same process," Pierce continues. "We focus on having stores set and ready the first week in November."
Tops Markets LLC also begins working on its holiday candy and snack merchandising plans long before the proverbial frost is on the pumpkin. "We at Tops hold a Holiday Food Show in June that aims at allowing our store operators to purchase product our merchandising departments feel could be useful for the holiday time frames from October to December," explains Russell Daniels, the Williamsville, N.Y.-based grocer's category business manager for salty snacks. "What's unique about this is that this food show has limited-time flavor items, in-and-out options, seasonal varieties and products that are seasonally relevant, so they are building their inventory ahead of time … and gearing it toward the seasonal palate."
An early start makes good sense for retailers, according to Jan Grinstead, senior brand manager, holiday at The Hershey Co., in Hershey, Pa. "To get the most out of the season, make sure to have your products available when shoppers are thinking about seasonal items," she advises. "For example, winter items should be on display immediately after Halloween."
"Stores can encourage sales by setting displays early to capitalize on early purchases to drive larger baskets," agrees Tim Quinn, VP of trade development for Chicago-based Mars Wrigley Confectionery. "For Halloween, seasonal confections should be displayed September through Thanksgiving. For Christmas, stores should set by Nov. 1."
"Longer lead times and advanced planning will provide healthy margins and better pricing," points out Chris Pruneda, chief marketing officer at West Palm Beach, Fla.-based Brownie Brittle, whose holiday flavors of its namesake product, Thindulgent Chocolate Bark and Sheila G's Chocolate Bites began shipping Sept. 1. "For this reason, we believe the process of holiday planning, selling and buying will start earlier each year."
Be careful how you present your early-bird offerings, however. Cautions Dennis Bonn, VP marketing at Neenah, Wis.-based Menasha, a retail merchandising solutions provider: "The fact that holiday displays are showing up in stores earlier each year has unfortunately resulted in holiday fatigue. If you can provide unique, convenient and localized in-store experiences, shoppers will take notice and open their wallets."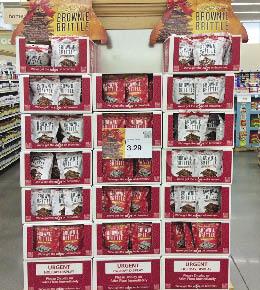 On Impulse
Just as important as knowing when to roll out displays and other holiday-themed merchandising materials is knowing where and how to place them in the store to best encourage those all-important impulse purchases.
After all, as Mars Wrigley Confectionery's Quinn points out: "Forty percent of total seasonal candy purchases are made on impulse, and the primary catalyst is seeing an item in an aisle or display. Secondary displays capture consumers' attention and remind them to stock up for the season."
"Historically, 'theater'-type displays, placed in high-traffic areas of the store and decorated with a variety of POS materials, typically work the best" at retail, according to Kenneth Hausmann, Tops' category business manager for candy. "We also cross-merchandise other product categories within our candy displays to build solutions for our customers, creating a 'one-stop shop.' Additionally, creating smaller points of interruption around the perimeter of the store [is] also effective; with candy being so impulsive, the more the customers see it, the more they typically purchase."
"We'll … have a number of points of interruption throughout the store to help drive sales," offers SpartanNash's Pierce. "To further drive customer impulse purchases, we also deploy effective signing and messaging. We partner with key vendors and add point-of-sale signage throughout our stores."
"More retailers are dedicating increased space for holiday treats and snacks," affirms Brownie Brittle's Pruneda from the supplier perspective. "Some retailers are going as far as creating dedicated merchandise areas — Target is a great example. This makes a lot of sense, because it enhances the shopping experience for the holiday shopper."
"Winning retailers anchor to an ownable, bold creative statement that comes to life in a central destination in-store, complemented with impulse destinations," asserts Mars Wrigley's Quinn.
Noting that Hershey aims "to be interruptive and build seasonal excitement for consumers' favorite brands … through point-of-sale displays," Grinstead offers a placement recommendation regarding similar products. "Throughout the season, people are purchasing for different usage occasions; therefore, you should group like items together, since the shopper is browsing based off of need," she explains. "Have the holiday gifting items together, the candy dish items together, etc. As a company, we are working hard to identify shopping trends and discover ways we can leverage them into merchandising opportunities."
Quinn observes that "placing complementary products next to each other, such as placing M&M'S Chocolate Candies in the baking aisle, has historically proved to be a strong selling tactic."
The reasoning behind this? "Baking is a favorite holiday activity during the Christmas season, and 62 percent of consumers purchase and use candy or chocolate for baking," he says. "Shoppers start baking two to three weeks prior to the season, so set your displays before these peak weeks."
Meanwhile, Menasha's Bonn similarly suggests, "Confectionery products are often used to decorate homemade treats, so develop one-stop-shopping displays where people can find everything they need to make traditional recipes."
Bonn goes on to note that "the best store zones for driving sales" have evolved over time. "More retailers are finding the end of the aisle to be most effective, compared to store entrances, lobbies and center store promotional areas," he says, "so a holiday-themed end cap display is an excellent idea, which reinforces a store-wide promotional holiday theme."
JJ Rademaekers, CEO of Boulder, Colo.-based JJ's Sweets, maker of Cocomels coconut milk caramels, heartily endorses that view: "We are extremely successful when our products are positioned near the registers or on end caps or in dump bins. Our impulse items fly when we offer them up front, and our pouches do very well on end caps."

On Display
The design of displays also plays a major role in drawing consumers to them — and can even influence where they're set up in the store.
"This year, we have changed up the designs and graphics on some of our merchandising units," notes Hershey's Grinstead. "Several of them show photography of different occasions, including baking, trick-or-treat, candy dish and gifting. Of course, we keep our top-selling iconic brands — Kisses and Reese's — displayed on all our units."
"We … provide an array of high-end merchandising displays that complement the craft nature of our products, with the Candy Cane Bucket Tree and Sweet Shop displays," says Andrew Whisler, EVP of business development at Denver-based specialty confectioner Hammond's Candies, "as well as an eight-product Holiday Gift Center shipper that makes it very [simple] for retailers to have an easy stocking-stuffer program without having to source a range of products from multiple vendors and trying to find a way to get them to tie in together in the store-level display."
Superior presentation at retail is a must for such products, he advises: "On specialty items like ours, very few people are setting out on their shopping trips specifically looking for our brand — we are an impulse candy — so the stores that can grab the consumer's attention with visual and creativity and suggested usage have the most success."
Customization is a smart strategy as well. According to Craig Spalding, director of marketing for Boulder-based 1908 Brands and brand manager for Thrive Tribe, which offers a line of Paleo Limited Edition Holiday Cookies, "Any time we can work directly with a retailer to create something that fits their unique needs, we find success."
One such example cited by Bonn: "Displays built around regional traditions and nostalgia will hit an emotional chord with shoppers."
"Because [our holiday shippers] are so fun and cheerful, they often get positioned front and center of the grocery store," enthuses Brownie Brittle's Pruneda, referring to such placement as "a great opportunity for impulse purchase and trial."
Price Matters
Another piece of the merchandising puzzle is pricing, as alluded to by Pruneda in advocating advance planning.
SpartanNash is a strong believer in items priced to move, which it refers to as "Big Bet" items, and on which "we hang our hat on for the entire holiday season," according to Pierce.
"For example," he explains, "our Halloween candy Big Bet item will be Brach's Candy Corn 40-ounce bag. All stores will have this product, and we will be competitively priced for the season to drive market-basket sales. Another Big Bet item is the Whitman's Chocolate 40-ounce box. This is a box of chocolates that wows our customers, is great for holiday parties and will be priced at $19.99."
Notes Mars Wrigley's Quinn, "Bold pricing statements on quality candy are critical to driving store choice, aisle navigation and impulse."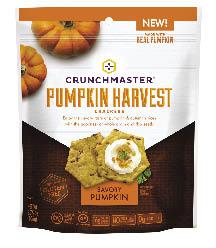 perfect Products
The fall and winter holiday season is a time to indulge in foods not usually eaten at other times of the year — pumpkin pie, cranberry sauce, egg nog, Hanukkah latkes, Christmas cake — as well as candy and snacks in festive limited-time flavors that reinforce the specialness of the occasions. In fact, providing the right product should be considered the fifth P of holiday candy and snack merchandising.
"Holiday-specific items are an expectation for our customers, so it's important that we carry a variety of products," notes Hausmann. "Whether it's pumpkin spice flavors for fall, or gingerbread for the winter, it's important to have these items within our assortment. …[T]hese limited-edition products complement our total store holiday merchandising plans."
"Fall/winter candies and snacks are very important to Tops," concurs Hausmann's counterpart for the salty snack category, Russell Daniels. "Salty snacks, with their in/out different flavors, help add variety and incremental sales to the snack business, especially at this time of year, when people are hosting gatherings and wanting to bring something new and different to the table for their guests."
Accordingly, grocers strive to offer their shoppers an extensive variety of holiday items. "Between our Halloween and Christmas candy, we have a total of 375 SKUs available," says Larry Pierce, EVP, merchandising and marketing at Grand Rapids, Mich.-based SpartanNash.
"Consumers come to expect and seek out unique seasonal variations of their favorite brands, such as seasonally wrapped or flavored Kisses and Reese's shapes — pumpkins, trees, etc.," observes Jan Grinstead, senior brand manager holiday at The Hershey Co., in Hershey, Pa. "These items are highly incremental to our everyday offerings and allow us to fulfill seasonal needs such as trick-or-treating, stocking stuffers or gifting."
"During the holidays, shoppers seek out their favorite seasonal flavors, like M&M's Brand White Candy Corn Candies for Halloween, Starburst Jelly Beans for Easter, M&M's Holiday Mint for Christmas, and Dove Dark Chocolate Peppermint Bark for the winter holidays," notes Tim Quinn, VP of trade development for Chicago-based Mars Wrigley Confectionery.
For Halloween 2017, Mars has a 150-piece Spooky Chocolate Variety Mix bag offering four of its iconic brands, each with a seasonally relevant twist: Snickers XScream, Milky Way Midnight Madness, M&M's Costume Award Mix and Milky Way SCAREamel; a 170-piece Chocolate & Sugar Variety Mix Bag featuring M&M's, Snickers, Skittles, Milky Way and, for the first time, Dove Chocolate treat-size bars; M&M's Brand White Pumpkin Pie Candies Harvest Blend; Maltesers Fun Size in a medium bag; and Starburst Minis Fun Size.
The company's Yuletide offerings this year, meanwhile, are a Celebrations Brand Bottle filled with individually wrapped miniatures of Bounty, Dove, Milky Way, Snickers and Twix Brands; M&M's Caramel in seasonal red and green colors; Dove Brand Promises Silky Smooth Milk Chocolate Mint Cookie Gifts; a 4-pack of M&M's Brand Minis Milk Chocolate Candies in tubes; a Skittles Ugly Sweater Edition in Original and Sour flavors; and a Life Savers 5 Flavor Big Tube.
Among savory snack providers entering the seasonal flavor derby is Crunchmaster, a brand of Loves Park, Ill.-based TH Foods, which is rolling out Pumpkin Harvest crackers for fall, featuring "the savory taste of pumpkin and autumn spices with the goodness of whole grain and flax seeds."
Seasonal packaging is also part of optimal product presentation at retail. "As we continue to encourage gratitude year-round, the holiday season is always a time for merci to further inspire expressing thanks," says Kelly Cook, marketing director at Chicago-based Storck USA, maker of the merci line of individually wrapped European chocolates. "This season we are excited to roll out new holiday packaging to appeal to consumers' gift-giving needs during the season of gratitude. Building off of last year's holiday momentum, the new packaging elevates the quality and personalized gift-giving chocolate consumers have come to know from merci."
The popularity of seasonally inspired candy and snack items among shoppers shows no signs of slowing. Observes Craig Spalding, director of marketing for Boulder, Colo.-based 1908 Brands and brand manager for the Thrive Tribe line of Paleo cookies, which offers limited-edition holiday flavors, "I think more brands will be expected to offer holiday-specific flavors to keep customers interested and keep the brand alive and growing."
Implementing tactics such as punctual planning, optimal placement, unique presentation, attractive pricing and appropriate product for holiday candy and snacks can pay off, as Menasha's Bonn observes: "We've found retailers can expect to see a sales boost when using effective merchandising strategies."