2020 Outstanding Independents, Experience: Barons Market and Eddie's of Roland Park
Get great content like this right in your inbox.
Subscribe
Barons Market
In 1993, Joe Shemirani had an idea. A really great idea. He liked to shop at small but well-stocked markets, and he thought that maybe other Americans would like that, too. Maybe others would want to shop a store with fresher food, a neighborhood feel, and a human-scale size that saves you from the dreary experience of having to brave a huge supermarket just to buy one or two items. Shemirani's idea not only caught on, it also thrived. Despite the ups and downs of the economy, the rise of ecommerce, and a super-competitive grocery landscape, family-owned Barons Market in the San Diego area has become an integral part of its neighborhoods and plans to open its ninth location in 2020.
Barons has perfected a formula that aims to attract even the most diehard big-box supermarket or online grocery shopper to its stores. It answers the question "What am I going to have for dinner tonight?" as soon as a customer steps inside the store. In 10 minutes or less, a shopper can choose from a hot-soup bar, salad bar, hot-food bar or antipasto bar, or from a selection of pre-made entrées, salads and sandwiches — all prepared fresh daily. Barons also inspires customers to make their own quick and easy meals at a demo station, where staffers prepare a simple recipe that customers can recreate at home in 15 minutes or less, using just a few store products.
2020 OUTSTANDING INDEPENDENTS
"Through an innovative store design, a product selection that is handpicked during weekly food panel meetings with leadership and managers, and interactive features like an olive oil and balsamic vinegar bar and a squeeze-your-own orange juice station, Barons makes grocery shopping quick, easy and, most important, fun," Shemirani says.
And while creating an exciting shopping experience is key for Shemirani, he says that his employees are his No. 1 priority. Barons has a thriving management program that develops and teaches employees to be successful managers. Shemirani believes that spending time and energy in professional development creates happy employees who make for happy customers.
He also believes that customer experience extends outside of its stores and into its tight-knit communities. With each passing year, Barons makes it a goal to grow its involvement in the community. In 2019, the market donated almost $350,000 to nearly 350 local organizations.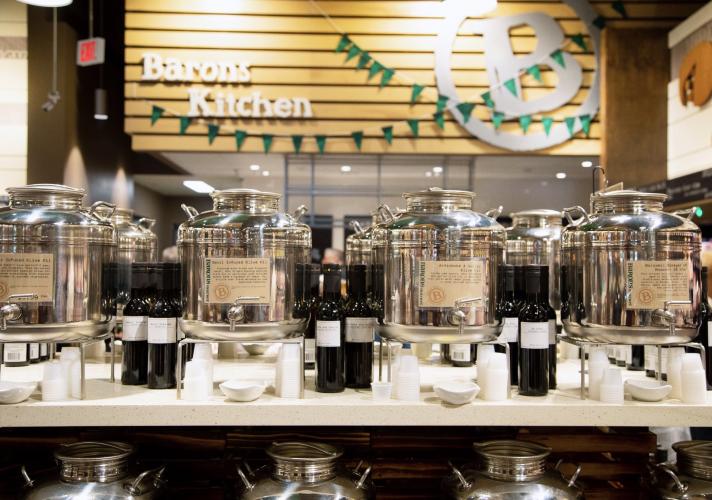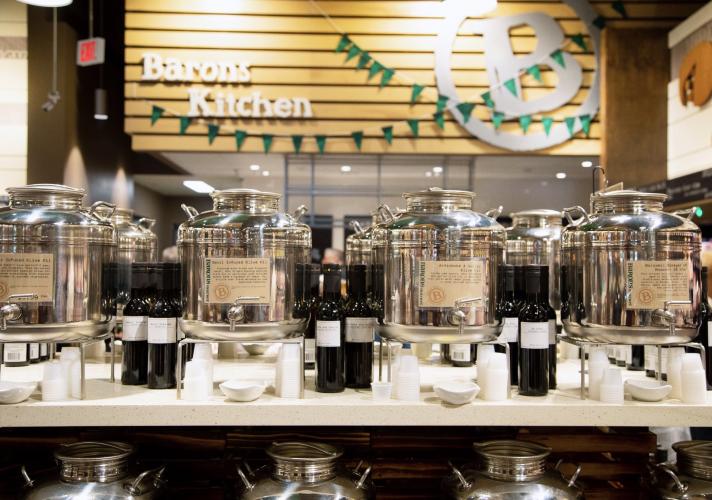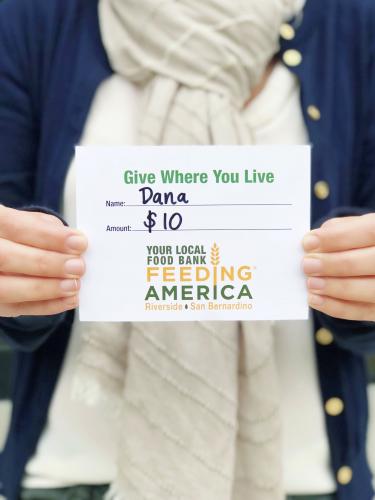 Eddie's of roland park
There are three good reasons why Eddie's of Roland Park has been thriving in Baltimore for 75 years: exceptional service, extraordinary quality and a diverse selection. Eddie's provides a shopping experience that can't be replicated in supermarkets or online, and it has become a food destination — now with two locations — beloved by Baltimoreans.
"The loyalty and dedication of our customers, suppliers and staff has enabled Eddie's of Roland Park to grow and serve the Baltimore community for 75 years," said Nancy Cohen, president & CEO of Eddie's of Roland Park.
So, who is Eddie? In 1954, Victor Cohen joined a buying and advertising cooperative that was formed by Eddie Levy. Some time later, the cooperative dissolved, but the name "Eddie's" stuck. In the early 1980s, the company distinguished itself as "Eddie's of Roland Park." But it also distinguished itself with a signature crab soup and crab cakes, and with turkeys and roast beef from its own kitchen. A prepared food offering at a grocery store was a brand-new concept then, and that was the origin of the grocer's popular Gourmet to Go department.
In 1992, Victor's daughter, Nancy Cohen, opened the second and larger Eddie's of Roland Park location, in Baltimore County. Today, Nancy Cohen and her sons, Michael and Andrew Schaffer, carry on the proud tradition established by Victor so many years ago.
"From signature dishes and personalized customer service, to our commitment to supporting and growing our selection of local products and brands, I'm excited to be working with my family to continue our tradition," said Andrew Schaffer, co-owner and facilitator.
Last year, Eddie's hosted a year's worth of contests, events and community partnerships that allowed the grocer to collect customer stories and memories of shopping at the store throughout the years. In September, the retailer handpicked an assortment of the strongest customer stories and invited select customers, vendors and staff to participate in a photo shoot to promote holiday goods and services. The grocer also contacted local celebrities, including novelist Anne Tyler and filmmaker John Waters, both avid Eddie's shoppers, to participate by submitting a photo or quote of their own.
With these photographs and stories as inspiration, Eddie's redesigned its holiday catalog. These seasonal marketing efforts culminated in record-setting Thanksgiving catering sales, bolstered by customer growth and new business-to-business outreach.
"We look forward to building upon the many of the celebratory events and outreach of our 75th Anniversary, and continue to produce an engaging and memorable shopping experience at Eddie's of Roland Park," said Michael Schaffer, vice president and director of operations.