2012 SIAL Canada Declares Success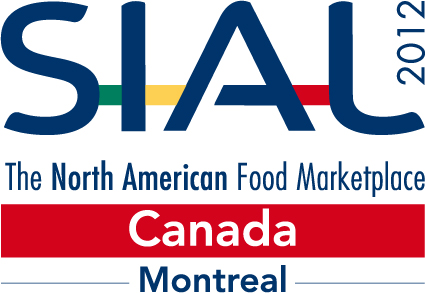 The ninth edition of the Salon International de l'Alimentation (SIAL Canada) and SET Canada in Montreal wrapped up May 11, and their organizers are pointing to the events' tremendous growth that they say attests to their position of leadership in the industry.
With 676 exhibitors from 45 countries and nearly 14,000 visiting professionals from 60 countries, SIAL Canada added 10,000 square feet to its exhibition space in March due to increased demand, bringing the total the size of the entire space to 175,000 square feet.
"After having taken up the challenge of alternating the show between Montreal (in even years) and Toronto (in odd years), the success of last year with the first SIAL Canada show in Toronto makes it clear that we met our objectives," said Xavier Poncin, show director. "We can now proclaim our return to Montreal a great success. I would even say this edition surpassed all of our expectations with the record number of visitors. We now look forward to the 2013 edition with a never-seen-before momentum."
With the development of the show in Toronto last year, this edition captured a larger pan-Canadian audience with 25 percent growth in visitors from Ontario, and 60 percent more visitors from the rest of Canada. Dignitaries in attendance included agriculture officials and ambassadors from around the world.
Conferences touched on hot industry issues, and the Trends & Innovations contest (which will become SIAL Innovation in 2013) rewarded the best in international food innovation for the year and revealed the latest global consumption trends. From among 10 finalists, Citadelle's "Maple Pearls" emerged as the top winner. Olive D'or, the biggest international extra-virgin olive oil contest in North America, gave out nine trophies; the best oils judged included Ottobratico from Italy, San Pietro from Chile and Rincón de la Subbética Alamoda from Spain.
Coffee Cup by SIAL, a new competition aiming to reward quality coffees, gave out the Golden Drop in the certified category to Kaloko, Mountain Thunder Coffee, from Hawaii and in the regular category to Panama Finca Hartmann, Mocassin Jo Coffee Roasters, from Canada.
The new format of La Cuisine by SIAL featured a contest pitting corporate chefs against each other in creating original dishes from a mystery basket of products.
Finally, the Pack Concept by SET debuted to highlight the launch of the new SET Canada section about packaging and transformation. The creations of packaging design students at Université de Montreal and Design UQAM were displayed.
Next year, the show is scheduled from April 30 to May 2 at Toronto's Direct Energy Centre.