Ziploc, Rachael Ray Get Fresh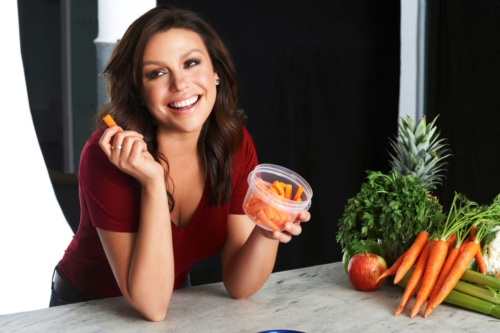 Ziploc Brand and ubiquitous culinary celeb Rachael Ray have joined forces to create the "Great American FreshOver Project," a two-year initiative to help Americans overhaul their diets and balance convenience and nutrition at dinner.
"My goal has always been to help busy moms get back in the kitchen by offering simple mealtime solutions," said Ray. "[T]his program [will] teach moms how easy it is to incorporate fresh ingredients into their family's favorite meals and store fresh on-the-go snacks in Ziploc Brand products."
Ziploc and Ray will give America's favorite foods a "freshness makeover," challenging families to do the same by undertaking their own FreshOver Projects.
"As a family company, SC Johnson understands how important nutritious family meal planning is today, particularly in this challenging, fast-paced, convenience-packed world," noted Kelly Semrau, SVP – global corporate affairs, communication and sustainability at the Racine, Wis.-based manufacturer.
The FreshOver Project will provide families the tools they need to keep their diets full of fresh, healthy foods every day. To start their own projects, consumers can do the following:
"Like" the Ziploc Facebook page, which offers FreshOver tips, along with suggestions on how a variety of Ziploc containers and bags can make it easy for families to make over their meals and incorporate a greater amount of fresh, nutritious foods into their daily diets.
Download the free, customizable FreshOver Recipe Guide at the Facebook page, featuring Ray's quick, nutritious and simple solutions to eating fresh.
Track their individual projects on Facebook, view exclusive videos and tips from Ray, and receive prizes, coupons and more.
Pit their food preparation skills against Ray in the Cooking Chops game, with $250 worth of instant prizes given out daily as levels are completed; fans who complete all five levels will be eligible to win a $5,000 grand prize.
Learn from other families how to achieve FreshOver success.
Find out via Facebook and Twitter how five mom bloggers -- dubbed the "FreshOver Insider Five" -- are doing with their respective FreshOver Projects. Participants are This Mama Cooks, Reluctant Entertainer, Mom Generations, Savoring the Thyme and Picky Palate.
Use Ziploc Perfect Portions Bags, launching in select stores this month, to quickly store and freeze bulk foods and individual portions of poultry, meat, cookie dough and more
Additionally, as part of the initiative, Ziploc will make a donation to Ray's nonprofit Yum-O! organization, which makes fresh and healthy foods accessible to families across the country. Families can support the cause by "pledging" to start their own FreshOver Project and downloading the free, customizable FreshOver Recipe Guide. With every download, up to a maximum of 50,000 downloads, between Jan. 1. 2012, and Dec. 31, 2013, Ziploc will make a $1 donation to the organization on fans' behalf, for up to a maximum $50,000 donation. To further support Yum-O!, Ray and Ziploc will donate an additional $200,000 during the same time period, regardless of how many guides are downloaded.
Available in a variety of sizes, shapes and seals, Ziploc products have a SRP range of $1.09 to $4.59.