Zingerman's Names Business and Managing Partner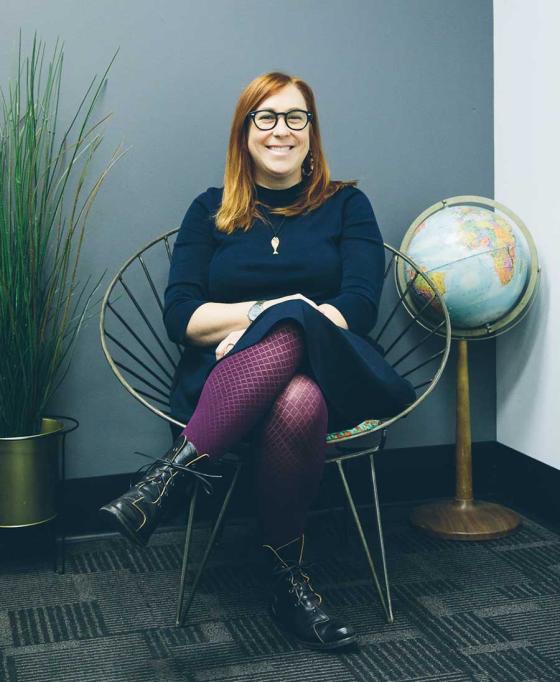 Kristie Brablec has become the new managing partner of Zingerman's Food Tours, a travel tour business that provides food- and wine-focused experiences to worldwide destinations. It started as part of Zingerman's Mail Order in 1997 and will officially become the specialty retailer's 11th business later this year.
Brablec joined Ann Arbor, Mich.-based Zingerman's in 2004 as a front-line staffer in the Mail Order service center, later becoming a supervisor and then a manager. In 2015, she took on the role of service steward for Zingerman's Service Network, in which capacity she began leading trips at Food Tours, enabling her to express her sense of adventure and passion for providing service, as well as her love of artisanal foodways. That being the case, taking a leading role in the business and embarking on Zingerman's Path to Partnership was a natural progression for Brablec.
"If you would have told me 15 years ago that I'd be in this position, I would have laughed, but the path has been clear, and I couldn't be more humbled and excited to be a part of this incredible company with incredible people," she noted. "My story is about someone who started as a front-line staff member with dedication and curiosity, and worked to become an owner. I am proof that anyone who has the drive and the passion can make it happen."
Zingerman's Food Tours curates international and domestic travel in relation to regional cuisine and traditions, including interactions with local chefs, farmers, distillers and food producers. As an owner, Brablec aims to grow the slate of destinations and the number of guides, but those aren't her only goals.
"I hope my leadership creates unique opportunities for the community and our staff," she said. "I want to be part of the larger picture that helps bridge the gaps and misconceptions about the food we source and the producers we work with. I am a loyal leader but also a good follower, and hope that I allow people the space they need to learn and grow."
New Zingerman's Food Tours experiences will include a 2018 Paris trip, and excursions to London and Montreal in 2019.