Wonderful Pistachios Zooms Ahead With TV Ads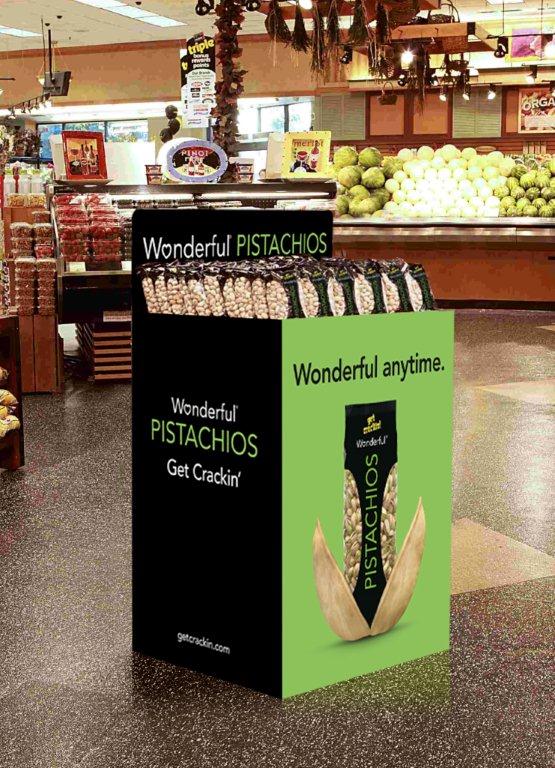 Wonderful Pistachios is revving up eight new commercials to run on Sept. 10 during the "Wonderful Pistachios 400," otherwise known as Richmond International Raceway's NASCAR Sprint Cup Series race. The title sponsorship is the starting point for the Los Angeles-based nut brand's $20 million advertising campaign across network and cable, which will be supported backed by in-store point-of-sale materials such as display bins, social media, public relations and FSIs through December.
"We've seen the dramatic impact of TV advertising with year-over-year sales increases," said Mark Masten, VP of sales and marketing at Paramount Farms, the company whose growers raise Wonderful Pistachio brand pistachios.
The first year's campaign resulted in $28.3 million in new sales – a 233 percent increase at food, drug and mass retailers. The momentum continued into the second year, with an additional 20 percent increase, or $22.7 million in new sales. This past May, Wonderful Pistachios ran ads that drove a 51 percent increase in that month's sales.
"[The] 'Get Crackin'' [campaign] has been such a successful rallying cry for consumers that we're spending the most on marketing we ever have this season – including the brand's entry into the world of racing," continued Masten. "Wonderful is excited to introduce millions of NASCAR fans to the lowest-calorie, lowest-fat nut that's fun to eat with friends and fellow fans."

The ads will reveal which "nutty personalities" will join the likes of celebrity brand ambassadors Nicole "Snooki" Polizzi and Chad Ochocinco.