Winn-Dixie Offers Sanitizing Service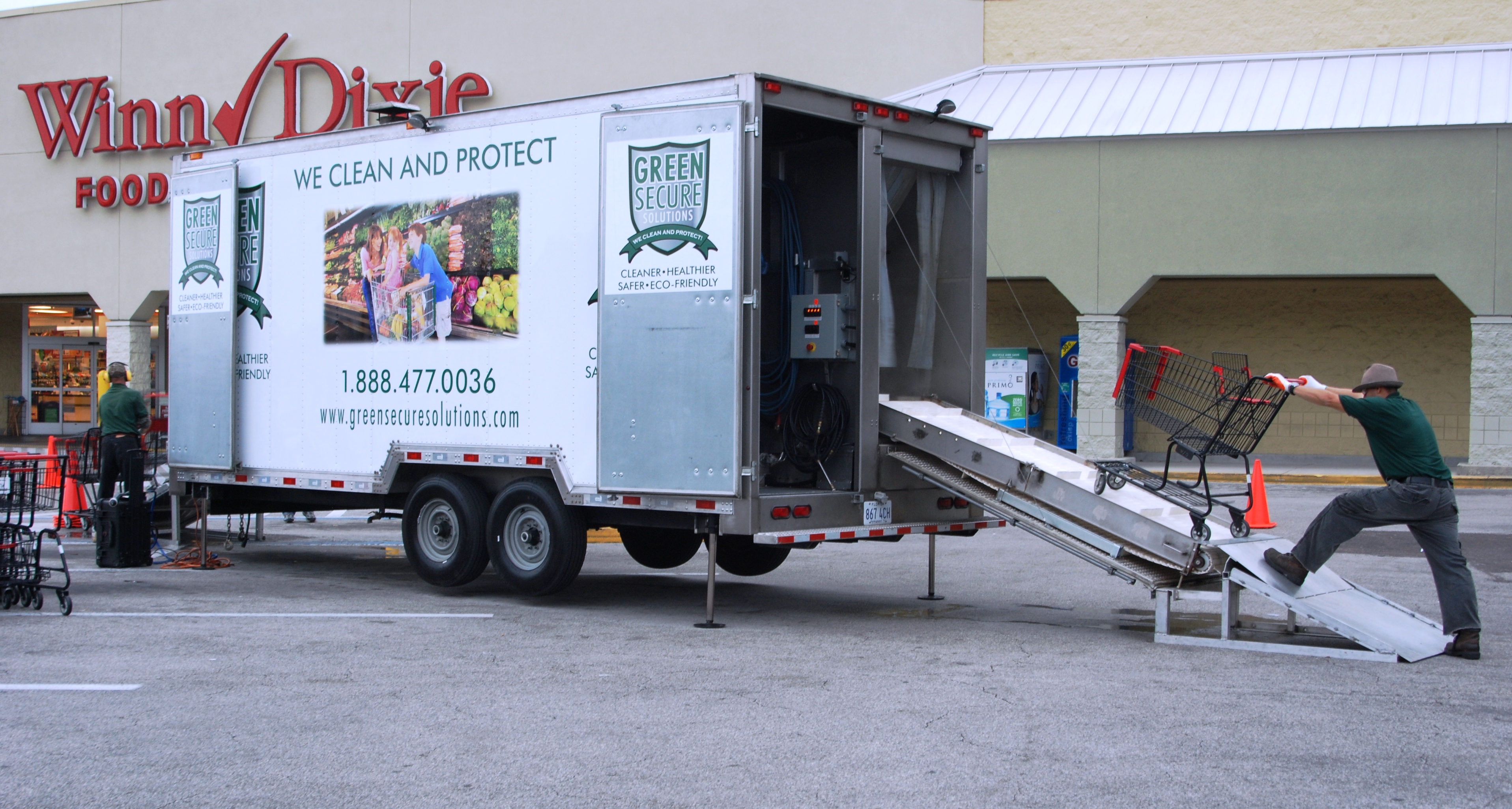 Winn-Dixie Stores Inc. has signed an exclusive agreement with Green Secure Solutions Inc. to use a patent-pending process to clean, sanitize and protect shopping carts, hand baskets, handicap carts, food trays and other equipment at the Jacksonville, Fla.-based grocer's 484 stores.
"This service protects our customers' health by using an environmentally safe product that continues to kill bacteria and other microorganisms for six months between treatments," explained Winn-Dixie group VP of marketing Mary Kellmanson. "Green Secure Solutions has serviced every one of our stores, and now they are beginning a second round of treatments, creating an invisible shield that provides additional protection for our customers and the food they're buying."
Green Secure Solutions' mobile sanitizing units act like a car wash in which shopping carts and other equipment are cleaned by a high-temperature, pressurized shower sterilized with hydrogen peroxide and ultraviolet light. When the carts are dry, technicians from the Pompano Beach, Fla.-based company electrostatically apply water-based Bioshield 75, which forms a highly durable coating that bonds to surfaces on which it is applied.
Award-winning Bioshield 75 is registered with the U.S. Environmental Protection Agency and accepted by the U.S. Department of Agriculture for use in food preparation areas. It can be used to eliminate and prevent growth of E. coli, staphylococcus, MRSA, salmonella strains and other potentially harmful microorganisms.
"Our system is the most advanced and environmentally safe technology available," noted Green Secure Solutions CEO Max Ozgercin. "There is no harmful waste water or chemicals running through a parking lot or getting into a storm sewer. Everything is self-contained in our mobile units."
Winn-Dixie operates 484 retail grocery locations, including 379 in-store pharmacies, in Florida, Alabama, Louisiana, Georgia and Mississippi.