Winn-Dixie Joins Al Roker to Feed Alabamans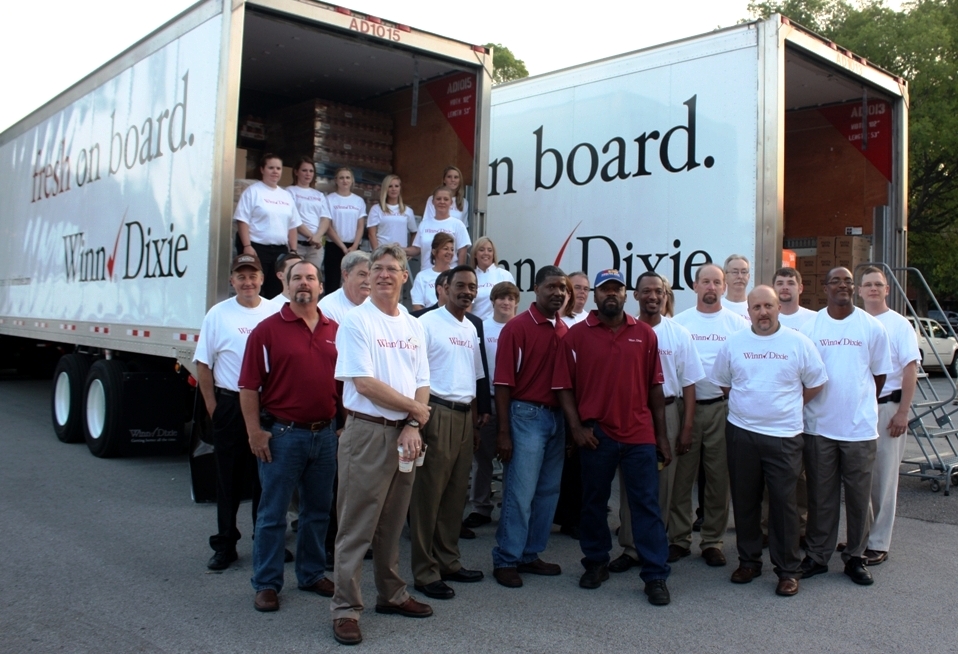 The Community Kitchens of Birmingham can now feed more needy people in central Alabama, thanks to the recent efforts of Al Roker of NBC's Today, Winn-Dixie Stores Inc., Procter & Gamble, Smithfield and other companies. The nonprofit food bank was a recipient of the morning TV show's 10th annual "Lend a Hand Today" charity caravan, which aided one organization in a different city each day this past week.
Winn-Dixie gave more than 90,000 pounds of food worth $110,000 in two 53-foot trailers as part of the program, which took place over a three-hour period before a nationwide audience. In all, Roker and Today helped raise cash and product donations filling 12 truckloads worth $1.7 million. Richard McGough, Winn-Dixie's district manager of 25 stores in the Birmingham area, presented the grocer's contribution to Community Kitchens executive director Andrea Blackert, with Roker in attendance.
Lend a Hand Today began in 2002, born from the grim events of 9/11. "So many smaller charities were suffering because of money being diverted to 9/11 causes, which you can definitely understand," explained Roker. "We thought we'd do something to help them. Instead of doing just one charity, we decided on five cities, five charities, five days."
The same week Community Kitchens in Birmingham received aid, the show also helped charities in Anchorage, Alaska; Las Vegas; Houston; and Charleston, W.Va.
"We decided to include a charity that serves not just Birmingham, but the Tuscaloosa area as well," said Roker, noting that the region had been devastated by deadly tornadoes in late April.