08/31/2010
Winn-Dixie, Jaguars Unleash 2010 A-Team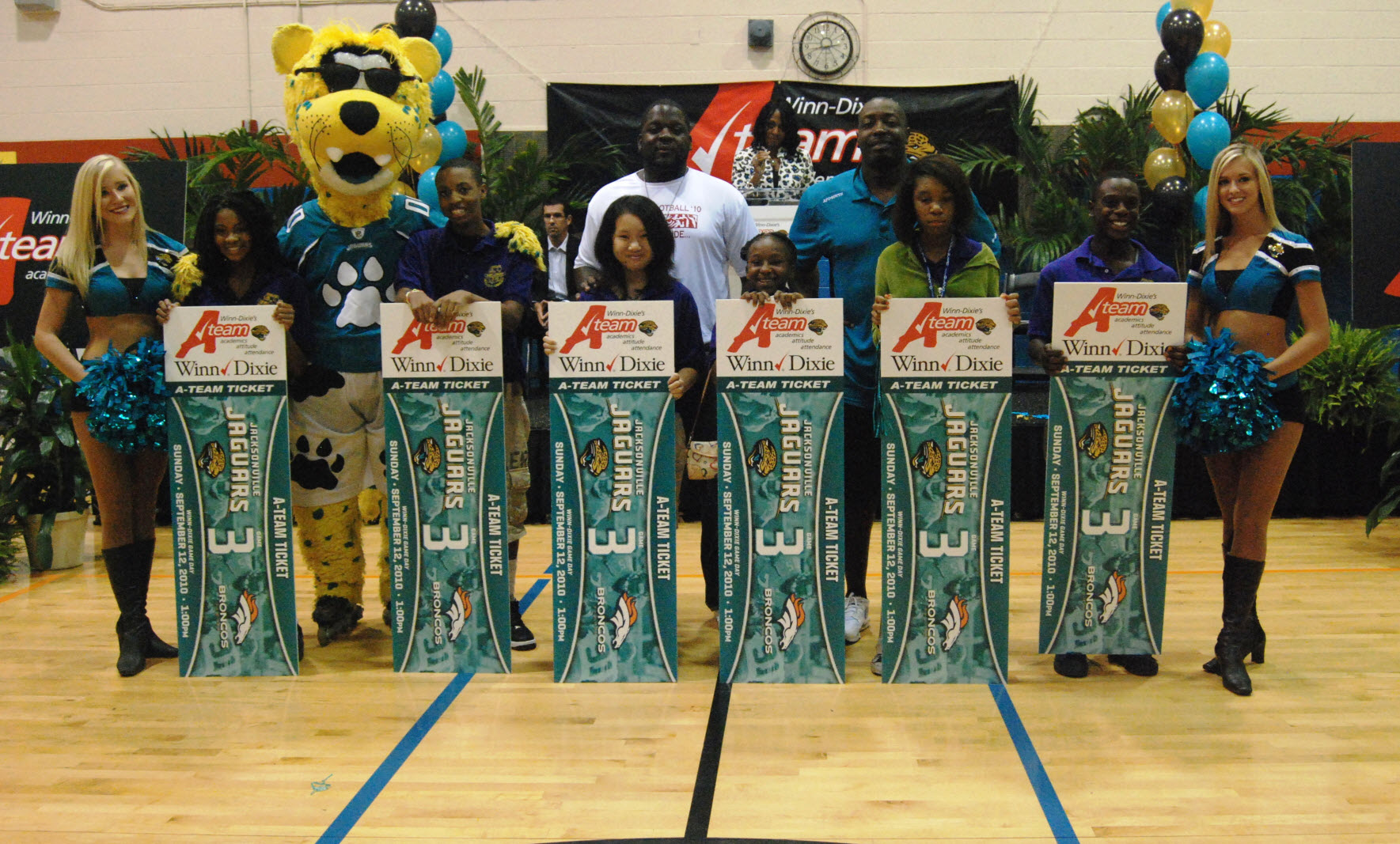 Winn-Dixie Stores Inc. and the Jacksonville Jaguars football team helped students and teachers start the school year successfully by kicking off the fifth annual A-Team program at the Florida city's Highland Middle School this week.
The A-Team honors teachers and recognizes middle-school students' performance by providing almost 9,000 Jaguars home-game tickets to schools in northeast Florida. If they make the grade in the areas of Academics, Attitude and Attendance, students get family 4-packs of tickets. Additionally, public-school teachers in the Sunshine State's Baker, Clay, Duval, Flagler, Nassau, Putnam and St. Johns counties receive 2-packs of tickets.
Retired Jaguars quarterback Quinn Gray and retired Jaguars wide receiver Micah Ross -- now both teachers and high school-level coaches in the Jacksonville area -- were on hand at the 2010 program rollout to award students 4-packs of tickets to the NFL team's home opener against the Denver Broncos on Sept. 12.
Jacksonville-based Winn-Dixie operates 514 stores, including almost 400 in-store pharmacies, in Florida, Alabama, Louisiana, Georgia and Mississippi.