Winn-Dixie Gains Traction With College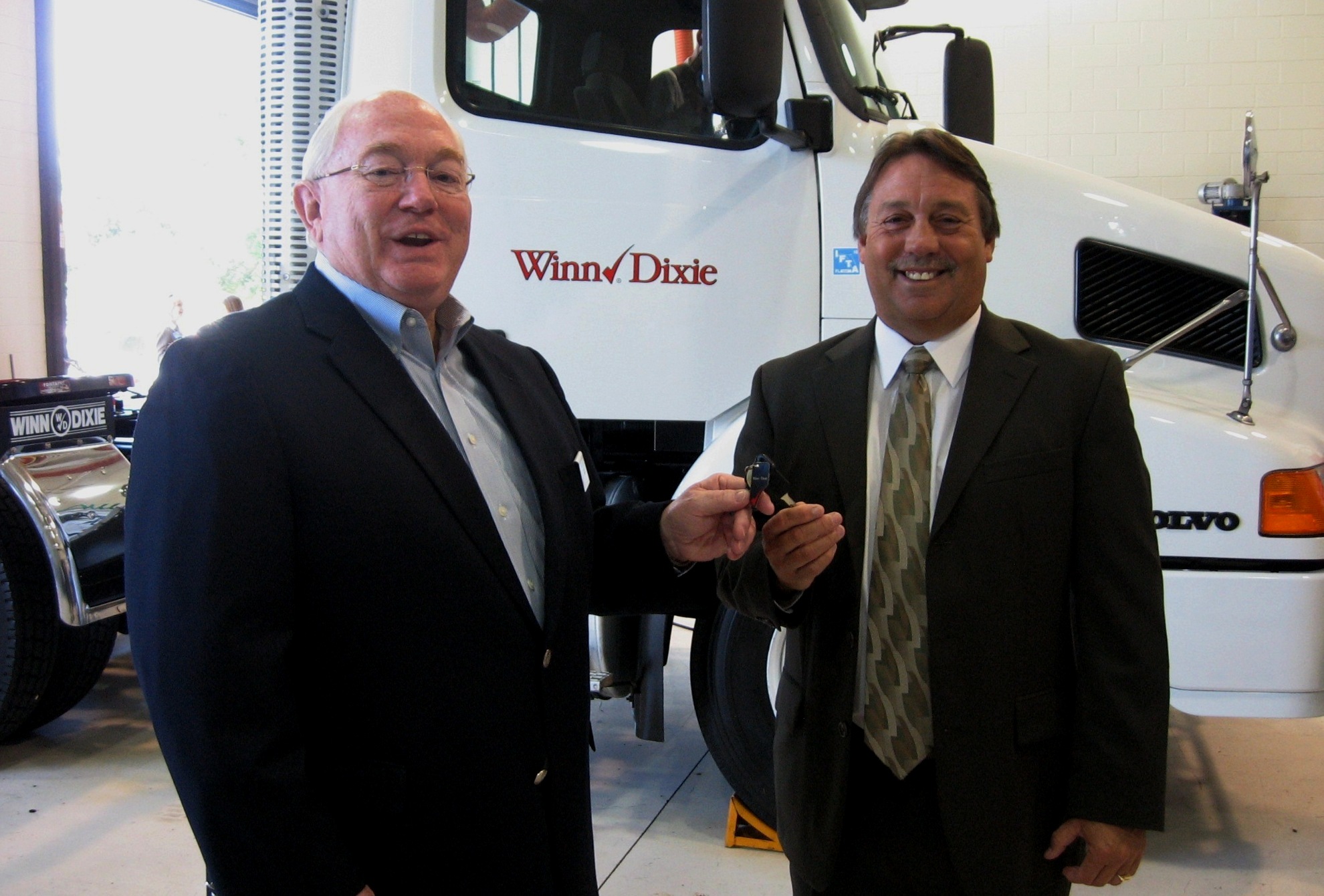 Winn-Dixie Stores Inc. has donated a 2000 Volvo VNM 64T tractor to Florida State College at Jacksonville, the Southeast grocer's hometown. Winn-Dixie regional VP Dan Lefever (on the left in the accompanying image) presented the keys to college president Steven Wallace at the school's heavy truck and diesel technology lab Oct. 4.
Students in the college's heavy truck program will learn how to service the tractor's various systems, among them its Cummins ISM diesel engine, which can generate 345 horsepower with a hauling capacity of 80,000 pounds (gross weight). Program participants are trained to work as truck and bus mechanics, and many do so at companies across northeast Florida and southeast Georgia.
The donated vehicle has logged 654,255 miles hitched to 53-foot long trailers to make daily deliveries to Winn-Dixie stores in Florida, Georgia and Alabama over the past eight years.
Winn-Dixie operates 485 retail grocery locations, including 379 in-store pharmacies, in Florida, Alabama, Louisiana, Georgia and Mississippi.